The best areas to stay in Melbourne for first-timers are the neighborhoods of Melbourne CBD, St. Kilda Beach, Fitzroy, Carlton, Docklands, Southbank, Richmond, South Yarra, East Melbourne, and Collingwood. In this guide, I will help you to decide where to stay in Melbourne for tourist, family, couples, nightlife, on a budget, as well as best places to stay in each suburb.
Voted the most liveable city in the world year after year, it's truly a beautiful city, with countless things to do and see. The city is known for its great public transport system, excellent nightlife, world-class coffee, and artistic vibe. Melbourne is Australia's second-biggest city and I believe it's a must-visit.
If you are looking for the perfect place to stay in Melbourne that will suit your budget requirements, interests and logistics, then a great place to look is booking.com. You can scan around the area and use filters to search for your perfect budget.
Melbourne CBD is the best area to stay in Melbourne for tourist, especially for first-timers because it's the most convenient location. The CBD is the most well-connected public transport area and offer the widest range of accommodation options. If you book a hotel here, you will be located in the hub of Melbourne's most iconic landmarks, bars, restaurants, shops, cafes, dining, nightlife, as well as next to Melbourne Cricket Ground.
Melbourne is a great family holiday destination because they offers an incredible selection of family activities for all ages. Melbourne CBD, Southbank, and St. Kilda are some of the best areas to stay in Melbourne with family due to its central location, rich history and culture, and a vibrant food scene.
As a young traveller, I would choose either the Southbank or the CBD because it's close to all the attractions and nightlife, but if you have a family and dislike busy areas, then you might prefer somewhere quieter like the Docklands. I hope the following tips will help you to choose where to stay in this great city.
Best Areas to Stay in Melbourne for tourist
1. Melbourne CBD, where to stay in Melbourne for first-timers

CBD is without doubt the best place for family, couple, solo travelers, who are visiting Melbourn for that first time because it is the most convenient location and it has the widest range of accommodation options for all budget travelers. It is aslo the hub of Melbourne's most iconic landmarks, bars, restaurants, shops, cafes, dining, nightlife, as well as next to Melbourne Cricket Ground.
Melbourne CBD, which stands for the Central Business District, is the mecca of Melbourne. The CBD is the area that is bounded by La Trobe Street, Spring Street, Flinders Street and Spencer Street.
Melbourne is famous for its street art scene. The laneways are filled with colorful murals, graffiti. The most famous street art spots are Hosier Lane, AC/DC Lane, Blender Lane, the Upper West Side Arts Precinct, and Flinders Way.
There are also shopping arcades and narrow laneways. You will find Block Arcade on Collins Street connects Collins Street, Elizabeth Street, and Little Collins Street; Royal Arcade which is Melbourne's oldest arcade, connected Little Collins, Elizabeth Street, and the Bourke Street Mall.
One of the not to missed place to visit is the Queen Victoria Market, an iconic marketplace, popular with both tourists and locals. The market open for five days in a week, on Night Market Wednesday night is great time to enjoy street food, drink,and live entertainment.
It's also known as the coffee capital of the world, this is a great place for coffee lovers!
The CBD is home to Federation Square that hosts many New Year's Eve, Christmas, Diwali fetical, as well as arts and cultural events. It is where you can find the Melbourne Visitor Centre, the Ian Potter Centre and the Australian Centre for the Moving Image.
In font of Federation Square is the Flinders Station. Flinders Street Station is the busiest station in the Southern Hemisphere and the oldest railway station in Australia, date back to 1854
There are also numerous of parklands, green spaces in Melbourn CBD including Royal Botanic Gardens, Fitzroy Gardens, Queen Victoria Gardens, Alexandra Gardens, as well as Olympic Park and Melbourne Park. Royal Botanic Gardens near south of the Yarra River, 38 hectares garden with over 10,000 plant species, attracting more than 1,900,000 visitors each year.
Other place of interest in Melbourne CBD are the Parliament House, Immigration Museum, Chinatown, Shrine of Remembrance, and the State Library of Victoria.
Melbourne Central is well-connected transports with tram, buses, and train. There is a free tram, 35 City Circle (Free Tourist Tram) that extends from Queen Victoria Market to Docklands, Spring Street, Flinders Street Station, and Federation Square.
Melbourne CBD has every standard and type of hotel you can think of, from very high-end to budget hostel rooms. Below are the best places to stay in Melbourne CBD ranging from budget to luxury.
Stay in Melbourne CBD if you are first-timers, couples, families, solo travelers who want central location; you travel without a car; you want best shopping, nightlife, and dining; you want best connect to public transport.
Best places to stay in Melbourne CBD:
Luxury ($$$): Park Hyatt Melbourne This 5-star hotel is in super central location, within easy walking distance from popular shopping precinct Collins Street, Parliament House, and Flinders Street Station. The hotel has a car parking, spacious guest rooms, and on-site restaurants, and Park Club Health & Day Spa.
mid-range ($$): Wyndham Hotel Melbourne This 4-star hotel is set in the heart of Melbourn city center, within 10 minutes' walk of Melbourne's vibrant cafes, restaurants and bars. The hotel provides a rooftop heated pool, private car parking, a fitness centre and a library.
budget ($): ibis Melbourne Central This 3-star hotel is located on Lonsdale Street, with a good range of restaurants and cafes. It is within easy wlk from Federation Square, Bourke Street Mall, and Marvel Stadium. You can enjoy lunch and dinner at the Pretty Boy Italian steakhouse, there is also children's menu and buffet breakfast.
hostel ($): Flinders Backpackers Located right in the middle of the city, within walking distance under 10 minutes to TONS of attractions and close to Flinder Street Station which is very covenient to travel by train.
🔍MORE HOTELS IN MELBOURNE CBD
See more:
2. Southbank, where to stay in Melbourne with family
Southbank along with CBD, and St. Kilda is one of the best area to stay in Melbourne for family because it has central location, easily accessible, and it has a wide range of activities for kids. It is also home to some of Melbourne's best restaurants, cafes, bars, parks for family.
Southbank is one of the best locations to stay in, with an endless list of things to do and located right next to the Yarra River. It encompasses the Southbank Promenade, Southgate shopping, Crown Entertainment Complex, and Queensbridge Square.
Visitors will enjoy the vast number of art galleries that compliment Melbournes artistic and creative scene in the city. A tourist favourite is the National Gallery of Victoria, which is the oldest and most visited art museum in the whole of Australia. Another great option is the Arts Centre Melbourne, which is Australia's biggest and busiest performing arts centre.
Art lovers can also visit Hamer Hall, Melbourne Recital Centre, Malthouse Theatre, Australian Centre for Contemporary Art, Victorian College of the Art. It is really a premier culture destination of Melbourne.
The South Wharf nearby is where you can find Polly Woodside Maritime Museum, the Melbourne Exhibition Centre, South Wharf Promenade, and DFO South Wharf. You can grab a meal or a drink at one of its waterfront bars, restaurants and cafes.
Crown Melbourne is largest casino in the Southern Hemisphere, where you can find Crown Towers, casino, a cinema, a spa, Kingpin bowling, live theatre, concerts, nightclubs, and restaurants.
In Southbank neighborhood, you can find The Eureka Tower is the second tallest building in Australia. Check out its observation deck, Eureka Skydeck 88, and enjoy 360° views of Melbourne. Also have look at the Edge, and Vertigo.
Southbank is home to some of Melbourne's most expensive hotels and budget accommodation can be a little harder to find.
Stay in Southbank if you want to be close to the Yarra River, you want to be close to some of Melbourne's best food, you want to be close to the artistic hub, you want a central location that's outside the CBD.
Best places to Stay in Melbourne Southbank:
🔍FIND BEST HOTELS IN SOUTHBANK
3. Docklands, best place to stay in Melbourne for tourist

Docklands along with Melbourn CBD and Southbank is one of the best places to stay in Melbourne for tourist. Located immediately west of Melbourne CBD, the Docklands is a hub of Melbourne business and top quality Melbourne attractions. It is where you can find Bolte Bridge, Victoria Harbour (Marvel Stadium), and Southern Cross Station.
It's common for major global cities to have Melbourne Star Observation Wheel like London, Dubai and Singapore. Melbourne is no different; it has the Melbourne star that offers phenomenal views of Melbourne.
In character with the artistic nature of the city, the docklands is home to some fantastic contemporary art. The different sculptures all have their meaning and purpose. The District is where you can find Docklands Public Art Walk.
Family can spend a day at GlowGolf, or a have some fun together at O'Brien Group Arena skating rink.
Dockland has some good dining venues along at the District, Newquay, Victoria Harbour and Waterfront City. You can enjoy food from all over the wolrd including Turkish, Indian, Vietnamese restaurants, Dockland has it all.
There is also good shopping opportunity at The District's shopping mall and Costco.
Docklands is well-connected by public transport. There is free City Circle tram runs along Harbourside Esplanade, train at Southern Cross Station, as well as ferries at Victoria Harbour to Geelong and Portarlington. It can easily reachable by foot from Collins Street, Bourke Street and LaTrobe Street bridges.
There aren't many budget hotel options in the docklands, with most accommodation being mid to high range.
Stay in Docklands if you love quieter places, you enjoy open space, you want to go to the Melbourne star, you don't mind being away from the CBD, you don't mind being away from the nightlife.
Best places to stay in Melbourne in Docklands:
🔍MORE HOTELS IN DOCKLANDS
4. East Melbourne, upscale suburb, few minutes from CBD
Located east of Melbourne CBD, East Melbourne is an affluent area with many 19th century homes, iconic landmarks, and parks. It is bordered by Spring Street, Victoria Parade, Hoddle Street, and Brunton Avenue.
East Melbourne is home to a number of government offices, including Victoria's State Government, housed at Parliament House, which was built in 1856.
East Melbourne has a number of specialist hospitals. Local hospitals are The Royal Victorian Eye and Ear Hospital, Freemasons Hospital, and Peter MacCallum Cancer Institute.
East Melbourne's skyline is dominated by the historic St Patricks Cathedral, one of Australia's finest ecclesiastical buildings. There is a small commercial center on Wellington Parade, servicing local residents in the nearby exclusive and wide tree-lined residential streets.
Many parklands or sporting grounds are dotted around East Melbourne. The attractive 26 hectares Fitzroy Gardens contains Captain Cooks' Cottage, a conservatory, a miniature Tudor village, the Fairies Tree, and several fountains and rotundas.
The Treasury Gardens are popular due to their proximity to Melbourne's CBD. It's one of the oldest public gardens in Melbourne dating from the mid 19th century. It's a popular venue for weddings, community events, and rallies.
Another parkland is the Yarra Park in Jolimont, which is used for picnicking and car parking for the Melbourne Cricket Ground (MCG). Meanwhile, the famous Melbourne Cricket Ground, dating back to 1853, includes a huge stadium that hosts many football and cricket matches, including the AFL Football Grand Final. It hosted the 1956 Olympic Games and the 2006 Commonwealth Games.
East Melbourne is well-served by public transport. There are tramlines on Wellington Parade and Victoria Parade; and two main stations, Parliament underground station, and Jolimont, on the Hurstbridge and Mernda lines.
Best places to stay in East Melbourne:
5. Carlton, lively suburb, Little Italy of Melbourne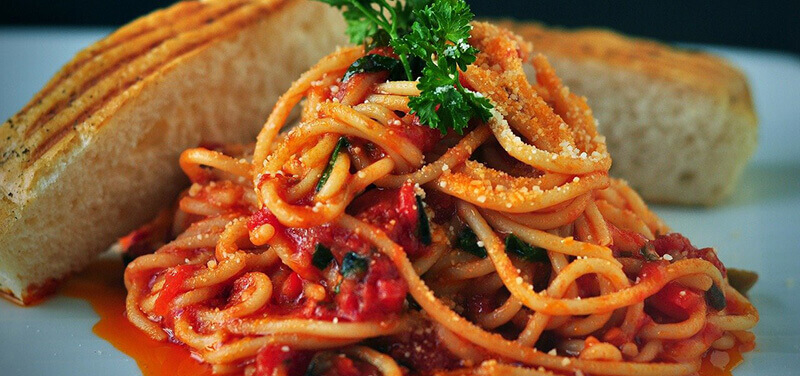 Carlton is located within a walking distance to the CBD, and in the free tram zone, so you're able to get around the centre of Melbourne for free from here. Carlton is home to many cultures from Europe, in particular Italy. Often coined as 'Little Italy', Melbourne is home to a substantial Italian community.
Carlton is well known for having fantastic Victorian buildings, beautiful green parks and lush gardens. You can admire the Victorian era buildings at Trades Hall building, court house in Drummond Street, and Carlton Post Office in Elgin Street.
The tree-lined Lygon Street is Carlton's main shopping street. It is packed with cafes and restaurants, with outside dining. There are many Italian eateries with pizza and pasta. Piazza Italia at the northern end of Argyle Square gardens is good place to look at.
There are many local and international students in the area as Carlton is close to the University of Melbourne and RMIT University.
There is also the 16 hectare Carlton Gardens, on the corner Victoria Parade and Nicholson Street. It boasts the world-heritage-listed Royal Exhibition Building which is home to Australia's first parliament.
On the northern border of the gardens, you will find the Melbourne Museum and IMAX Cinema which is great for childrens.
Carlton North is where you can find the Princes Park, Melbourne General Cemetery, Royal Park, and Melbourne Zoo. There are also numerous of Victorian era building like the Trades Hall building and the Carlton Post Office.
Carlton has a wide range of accommodation options, from mid-range hotels to 5-star luxury.
Stay in Carlton if you want to eat fantastic Italian food, you want to be in the free tram zone, you want to visit the Melbourne Museum, you want to be centrally located, you like cosmopolitan places.
Best places to Stay in Melbourne in Carlton:
🔍MORE HOTELS IN CARLTON
6. St. Kilda Beach, famous beach area, short tram ride from CBD

St. Kilda is one of the best place to stay in Melbourne for family along with Southbank and Melbourne CBD. It offers beautiful beach, lots of green outdoor spaces and parks for the kids, as well as family friendly cafes and good value accommodations.
Located just 6km from Melbouren CBD, between Albert Park and Elwood, St. Kilda beach is Melbourne's famous beach. It is just a short tram ride from the city center. There is the no. 96 tram from Bourke Street, no. 16 tram from Swanston Street, and no. 12 tram from Collins Street.
St. Kilda is famous for its nightlife, food, and entertainment. Its main streets of Acland Street and Fitzroy Street are packed with restaurants, hotels, bars, cafes, cake shops, fashion boutiques, and independent music and book stores.
St Kilda's beach is home to St. Kilda Pier. It offers fantastic views of the of Port Phillip Bay and the Melbourne skyline, and this is one of the best views of the city I have witnessed during my time in the city.
From St. Kilda Pier, you can catch a ferry to Gem Pier in Williamstown, and Station Pier in Port Melbourne. You can also grab the meal at the kiosk or have a chance to spot the penguins from the St Kilda Breakwater.
Adjacent to the entrance of pier are the historic St Kilda Sea Baths, where you can you take a dip in the heated seawater spas and pools.
The waterfront esplanade is popular place for walkers, joggers, and rollerbladers, and many water activities for kitesurfers, windsurfers, and swimmers.
St Kilda is home to the famous Luna Park. The park has more than 20 rides, including the largest carousel in the southern hemisphere and the second-oldest operating roller coaster in Australia, the Scenic Railway. It is great to spend a day for families and children.
Nearby lies the art deco picture palace, Palais Theatre, an iconic live-music venue in St. Kilda since 1927. It has capacity to hold an audience of 2,896 people. Palais Theatre hosts a live music, theatre, comedy shows, opera, ballet, and film.
If you head to the southern end of St Kilda, you will see the St Kilda Marina which was built in 1969. Tt has waterfront restaurants and a public boardwalk.
Another impressive landmark is the St Kilda Town Hall at the intersection of St Kilda Road and Carlisle Street.
St Kilda is home to number of green spaces including the Botanical Gardens east of Barkly Street, the O'Donnell Gardens, and the Catani Gardens along Beaconsfield Parade.
St Kilda hosts numerous of events, festival throughout the year including the Sunday St Kilda Esplanade Arts and Craft Market which is a fantastic quality arts and crafts market, and February's St Kilda Festival.
St. Kilda has a vast range of hotel options, but in particular, it caters to budget travelers and backpackers.
Stay in St. Kilda Beach if you want to be next to the beach, you want a quiet area to relax, you want to be close to the CBD, you like to stay in cheap hotels, you enjoy an artist/hipster vibe.
Best places to stay in St Kilda:
🔍MORE HOTELS IN ST.KILDA
See Also:
7. Fitzroy, where to stay in Melbourne for nightlife

Fitzroy and Collingwood is known for being Melbourne's hippie suburb. The suburb is perhaps known as the most alternative part of Australia with all kinds of cool things going on, such as countless vintage clothing stores and old record stores.
Fitzroy is only 3km outside of the CBD and a short tram ride on the 112 or 86 tram will have you there in no time at all. It's possible to find a great selection of hotels to suit all different budgets.
Fitzroy was first suburb of Melbourne and home to some Victorian era architecture like the Fitzroy Town Hall in Napier Street and the Fitzroy Gardens which is home to Cook's Cottage.
If you head to St Georges Road in Fitzroy North, you will see Edinburgh Gardens which is 24 hectares of tree-lined pathways, lawns and sporting facilities. Along with it is the Merri Creek and Alexandra Parade.
The neighborhood is also home to Capital City Trail and Merri Creek Trail which is a good place to do walking, cycling.
The Brunswick Street, Gertrude Street, Smith Street, and Johnston Street are packed with cool bars, traditional pubs, shops, restaurants, and cafes. You can also check out an Australian pub Hit up an Aussie Pub.
If you're in Fitzroy in Saturday, be sure to visit the Rose Street Artists' Market, great place to buy local crafts, and support local artists. The nearby Fitzroy Mills market is also worth checking for fresh foods.
You can wader around and explore Fitzroy Street art. I recommend checking out the murals at Chapel St, Keith Haring Mural, Fitzroy Everfresh Mural, Chopper Lane, and around the Fitzroy Mills Market.
Fitzroy offer good opportunities for shopping as it has many thrift shops such as Lost & Found Market, Hunter Gatherer vintage shop, Vintage Garage on Smith Street, Third Drawer Down on Gertrude Street, and among others.
Fitzroy also has excellent bars scenes. Here you will find the Naked in the Sky and the joint above the Naked for Satan eatery downstairs; The Black Pearl is a famous crafty cocktail bar of the north side; and the Everleigh which is an award-winning classic cocktail bar in Fitzroy.
Stay in Fitzroy if you want to be in Melbourne's most artistic spot; you want to be close to the CBD; you want to see great alternative stores; you want great nightlife;
Best places to stay in Fitzroy:
🔍MORE HOTELS IN FITZROY
8. Richmond, coolest place to stay in Melbourne
Located 3km south-east from Melbourne's City Center, the inner-city suburb of Richmond is a fantastic spot to stay. Richmond is an excellent location that is situated next to Melbourne Cricket Ground and just a stone's throw from Melbourne's beautiful Royal Botanic Gardens.
Melbourne Cricket Ground is home to the Richmond Tigers, which is the most popular Australian Rules Football team in the city. If you're in Melbourne, you should try to watch them play at the MCG.
Apart from MCG, nearby you can check out The Owl and Cat Theatre near Richmon station and Mountain Goat Brewery.
Richmond is home to many restaurants, bars, pubs, and cafes. You will love to eat Vietnamese food here. There are modern Vietnamese at Hanoi Hannah New Quarter, traditional Vietnamese food on ictoria Street, as well as Middle Eastern cafe in Swan Street.
Apart from football and foot, Richmond has some good place to spot murals and graffiti including the train tracks around Richmond Train Station and streets off of Swan Street.
Staying in Richmond accommodation can be slightly cheaper than the CBD, and you're still next to most of the top attractions.
Stay in Richmond if you want to stay somewhere quieter, yet still centrally located; you are planning to go to the MCG, you are watching the Australian open;
Best places to Stay in Richmond:
🔍MORE HOTELS IN RICHMOND
9. Brighton Beach, colourful bathing boxes, popular Instagram spots
Brighton Beach is one of Melbourne's most popular Instagram spots and is home to some of Melbourne's most scenic views. Brighton Beach is half an hour away from the CBD on the Sandringham train line.
The most popular thing to do in Brighton is walking along Brighton Beach, which is famous for the colourful bathing boxes that are a photographer's dream. Brighton Bathing Boxes are located on Dendy Street Beach.
Brighton Beach has clean and calm water. It attracts many people in summer for swimming, sunbathing, kite surfing and paragliding. There are parklands around that beach that you can do a picnic with your friend and family.
Apart from the beach, Brighton is good place to do shopping. There is a Dendy Plaza Shopping Centre, many cafes, and restaurants, on the Church Street, Bay Street in North Brighton, and Martin Street near Gardenvale station.
Other places of interest are the Brighton Town Hall Precinct, the Billilla Historic Homestead, Kamesburgh mansion, and Elsternwick Park.
Brighton Beach is one of Melbourne's most affluent suburbs, and accommodation varies from cheap hippie hostels to expensive luxury hotels. Brighton Beach generally caters for high-end accommodation.
Stay in Brighton Beach if you want to be away from the hustle and bustle; you want to be next to the picturesque Brighton Beach, you want to swim in calm waters, you don't mind staying in a quiet area.
Best places to Stay in Brighton Beach:
🔍MORE HOTELS IN BRIGHTON BEACH
10. South Yarra, most affluent inner-city suburb in Melbourne
Located on the Yarra river, 4 km south-east of CBD, South Yarra is the most affluent inner-city suburb of Melbourne. It's also close to Richmond to the north, Prahran, Toorak, and Windsor. It's easily reachable by South Yarra Station, just 2 stops to the city.
South Yarra is known for extensive retail options; this is a shopping paradise. South Yarra has a vast array of shops that includes everything from quirky fashion shops to expensive high-end stores.
Main streets in South Yarra are Chapel Street, Toorak Road, and Commercial Road. Chapel Street is home to Como Centre and Vogue Shopping Plaza. Commercial Road is home to Pran Central Shopping Centre and Prahran Market. Full of restaurants, cafes, bars, and shops along these areas.
Prahran Market is extremely popular with the locals and is located within South Yarra. It's possible to find great hotel deals in South Yarra, but there are fewer hotels than other spots in the city.
But it's not just shops in South Yarra; there is a brilliant art gallery called the Gould Gallerie. This gallery exhibits fantastic pieces from local artists in the 19th and 20th century; this is another excellent art gallery.
You can relax at one of its park along the Yarra River and Fawkner Park. The parks have playgrounds and free BBQ areas for picnic. If you want to walk, cycle, the Capital City Trail is great place to check out.
One thing that you can do is take a river cruise along the Yarra River and enjoy some iconic landmarks fromt the water including the Royal Botanic Gardens, Federation Square, Swanston Street bridge, and Crown Casino.
Stay in South Yarra if you love to go shopping, you want to be close to St. Kilda, you want to be next to Prahran, you don't mind being outside the CBD, you don't mind a quieter area.
Best places to Stay in Melbourne in South Yarra:
🔍MORE HOTELS IN SOUTH YARRA
11. Footscray, diversity of international culture and cuisine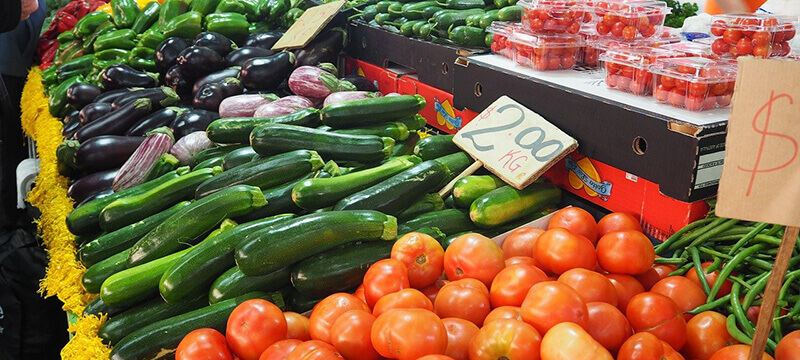 Melbourne is one of the world's most multicultural cities, and you will feel this when you walk around the city. The suburb of Footscray is the centre of Melbourne's culture scene with a vast array of different nationalities located here.
The level of international cuisine here is fantastic, with a diverse range of food from India, Greece, China, Vietnam, the UK, Africa, and Italy. You can enjoy beef pho at a Vietnamese noodle house, Indian food near Victoria University, or traditional Ethiopian food at Nicholson Street Mall.
if you visit in Feb, you can have a chance to join the Chinese New Year and Tet Lunar Year Festival. For shopping, you can head to Footscray Market. Little Saigon Market, and The Highpoint Shopping centre.
The main attraction in Footscray is the Footscray Market. It is an excellent market with food from all over the planet, and you can find some exceptionally exotic food here. There are wide range of fresh local produce, seafood, meat and Asian ingredients. it is easily reachable by train, bus or tram, and open from Tuesday to Saturday.
Footscray is also home to Australia's largest Taoist temple, Heavenly Queen Temple, on Hopkins Street, where you can find the Golden Heavenly Queen of Mazu.
If you love art, there are also many places to see including Footscray Community Arts Centre, on Maribyrnong River's banks. Meanwhile, Footscray Park, near Flemington Racecourse, host the St Jerome's Laneway Festival each year. Other places for art are the Snuff Puppets and Trocadero Art Space.
Footscray is served by Footscray train station which offer easy access to Melbourne CBD, Sunbury, Werribee and Williamstow. There are plenty of bus routes in this neighborhoods too.
12. Collingwood, one of the hippest neighbourhoods in Melbourne
Collingwood along with Fitzroy is one of the hippest areas in Melbourne. Located 3 km northeast of Melbourne CBD, Collingwood is bordered by Smith Street, Alexandra Parade, Hoddle Street, and Victoria Parade. Smith Street is Collingwood's main thoroughfare, one of Melbourne's major nightlife and retail strips.
You will find plenty of restaurants ranging from casual cafes to high-end dining and covering a range of cuisines. The nightlife is lively with many bars, pubs, clubs, and live music venues.
Collingwood's also home to Melbourne's second-largest LGBTQ community, with a few gay clubs and bars in the area.
There are numerous vintage clothing stores and bike shops, it is a local haven for hipsters.
You can take a ride on the three old-school train carriages atop a backstreet building, Easey's, and grab burgers, beer, and cafes.
If you love art, check out the Lamington Drive, Backwoods Gallery which is a street-art HQ and contemporary gallery, and Australian Galleries and Ochre. If you want to look at the coffee production process with roastery tours and barista lessons, head to Aunty Peg's.
Bar hoppers can check out the Le Bon Ton, The Mill Brewery, Molly Rose, Stomping Ground brewery and beer hall, or Fixation's tasting room, The Incubator.
🎬 Check out my virtual tour about the best places to stay in Melbourne:
What is the best area to stay in Melbourne?
Melbourne CBD is the best area to stay in Melbourne because it is the most convient location and it has the widest range of accommodations that suit all budget travelers. If you stay here, you will be located in the middle of action, within walking distance to many tourist attractions, as well as many shopping, dining, nightlife venues.
Where to stay in Melbourne with family?
Melbourne CBD, Southbank, and St. Kilda are some of the best places to stay in Melbourne with family because they has a central locaton and they offers an incredible selection of family activities for all ages.
See More:
Overall, Melbourne CBD is the best area to stay in Melbourne for tourist because it has super central location and very well connected public transport system. If you stay here, not only you will have a widest range of accommodation options but also many restaurants, bars, and shops.
Once you pick the best neighborhood to book hotel, you need to decide How many days in Melbourne is enough? Well, if this is your first visit the capital of Victotia state, I recommend to stay at least 3-5 day in Melbourne. This time will allow you to see the most famous attractions, enjoy food and wine, as well as get the sense of local culture and history.
So now you should be clear on the best places to stay in Melbourne. There is a wide choice, and Melbourne can leave you spoilt for choice, but this is a city that always has something to offer. From the world-class nightlife, the incredible coffee, the influential artistic scene to the beautiful shops and restaurants.