How Many Days in Melbourne for First-time Visitors
The question of how many days in Melbourne is enough will do justice to the City may be down to how much time you have for your holiday. There is much to see and do in Australia. Victoria's main city should be part of any itinerary.
The size of Australia and the huge number of attractions it holds makes it difficult to justify too much time in Melbourne. Each day will still be filled with plenty of memorable experiences. That alone is a reason to return for a second visit in the future.
How Many Days in Melbourne?
The infrastructure of most modern cities allows tourists who have done some planning to see their highlights in a couple of days. That applies to Melbourne although every traveler is different and some will have reasons to take their time.
What to See in Melbourne?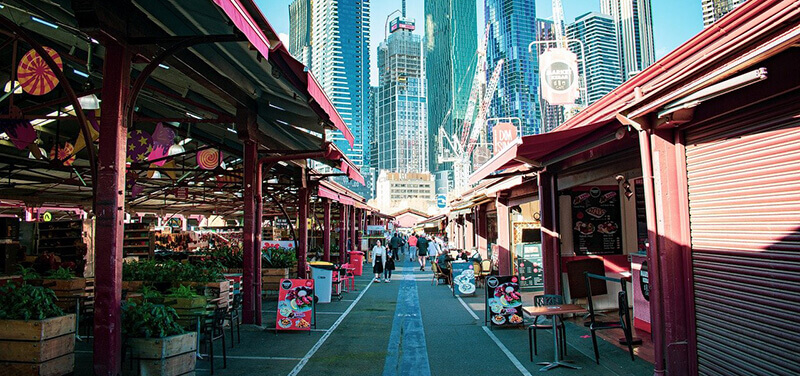 The heart of Melbourne has several important landmarks:
St. Paul's Cathedral
Parliament Building
Royal Exhibition Building
Queen Victoria Market
Royal Botanic Gardens
Melbourne Cricket Ground (MCG)
National Gallery of Victoria
Further afield, Melbourne can offer beaches, wineries and orchards or the chance to cruise on the Yarra River. It is certainly good to be able to escape the heart of any city if there are attractions in its immediate hinterland.
Where to Stay in Melbourne for First Time Visitors?
Melbourne CBD is the best area to stay in Melbourne for the first time visitors. It is the hub of Melbourne's great cafes, tourist attractions, bars, restaurants, shops and next to Melbourne's main sporting arena, Melbourne Cricket Ground.
Where to Stay in Melbourne CBD:
Park Hyatt Melbourne: is a luxury 5-star hotel in a great central location. It's a short walk from all the amazing sites of Melbourne. The hotel is very clean and comfortable. Impeccable service and welcoming friendly staff.
Flinders Backpackers: is a budget hostel in Melbourne CBD, literally located right in the middle of the city, within walking distance under 10 minutes to TONS of attractions. Also right next to a train station, easy access to the airport and everywhere.
>> FIND MORE PLACES TO STAY IN MELBOURNE CBD <<
See Also: Where is the Best Area to Stay in Melbourne for First Time
One Day in Melbourne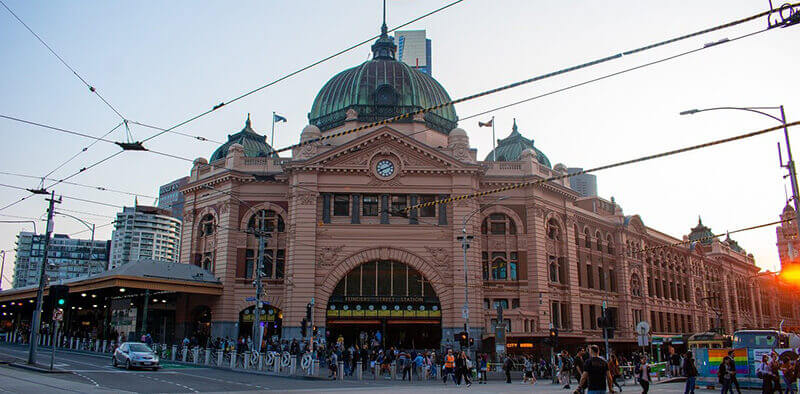 One major advantage that Melbourne has if you have limited time is that there is a free tram that goes around the heart of the city. I managed to see the major landmarks of the City such as St. Paul's Cathedral, and the Parliament Building which were easily accessible. Indeed each of the places mentioned above can be part of a single day itinerary.
Flinders Lane was my choice for lunch before I started out with my afternoon plans.
Melbourne is famous for its wine and cuisine and it makes sense to look at places for lunch and dinner in advance of arriving in Melbourne. The City has a huge range of international cuisine, Asian favorites such as Chinese and Vietnamese is an option but there are also wonderful European alternatives such as Italian and Greek.
Two Days in Melbourne
With two days in Melbourne, there is the chance to go out of the heart of the City as well as seeing more of the cultural alternatives that are on offer. I am interested in art, so the National Gallery was a ''must'' but there are many other highlights in Federation Square on the tram route. I found the Australian Centre for the Moving Image, the Ian Potter Centre within the National Gallery with its abororingal works and the indigenously owned Koorie Heritage Trust.
I was surprised to see cobbled streets in such a modern city but they are there. Don't get lost while you wander the streets. If you have two days, it is less important if you do.
The area immediately surrounding Melbourne is worth exploring. The State of Victoria is fertile and known for its fine wines. I visited two vineyards on my second day, and took some of its production for family and friends at home. I also enjoyed the lovely beaches, a great way to relax after a busy day in the City.
Three Days in Melbourne
I actually had three days in Melbourne, there was no need to rush. With time to see more in the galleries and the chance to sit in the Royal Botanical Gardens, I was really able to appreciate Melbourne. The range of cuisine meant I could try several different Asian and European dishes, with local wine a great accompaniment.
I took full advantage of the free tram to get on and off at each of the places that appealed to me. Having seen the main landmarks on Day 1, my second day was largely cultural with the galleries and the aboriginal centers all part of my itinerary.
The third day saw me sampling the local Yarra Valley wines and visiting Mornington Peninsula south of Melbourne where the beaches attract large crowds at weekends. My visit was midweek so I avoided too many crowds although there is enough beach area for all.
Four and More Days in Melbourne
I did not think that I missed much in my three days in Melbourne but I certainly was not bored when I left. I could happily have stayed longer if time had permitted. I could have had more time on the beach or seen more of Melbourne's cultural highlights.
One thing I did not fit into my visit was a tour of Melbourne Cricket Ground (MCG), the largest cricket venue in the world. Each year on Boxing Day, the Test Match attracts 100,000 spectators. It also hosts Aussie Rules . If I visit again, I will try to plan for when there is a sporting event taking place there.
How Many Days In Melbourne And Sydney?
Australia's cities are interesting but just part of the appeal of this huge country. It is a place known for outdoor living, with a fine climate and much to appeal to travelers. Think the Great Barrier Reef, hundreds of miles of beaches and its sports-mad people.
Both Melbourne and Sydney are vibrant cities, cosmopolitan and full of interesting landmarks, with fine cuisine and local wine. I could happily spend a week in either without getting bored but time constraints prevented that. I know I can always return so on this visit, each city got three days.
Is 3 days in Melbourne enough?
I was lucky in that I had three weeks to see the best of Australia. It is a vast country so it was not practical to spend more than three days in any one place. That was about right for Melbourne.
It meant I did not have to rush around to enjoy its landmarks and cultural highlights. I was able to spend some time on the beach as well. The Yarra River wines are found throughout the world these days, but it was nice to be able to visit a couple of the producers during my visit.
Conclusion
I loved Melbourne. Perhaps it does not receive as much attention as Sydney but it has plenty to offer. I didn't have a bad meal and definitely enjoyed the wine every time I sat down to eat. I had time to relax within my three days and left feeling I knew so much more about Victoria's main city.
---
---