Ihis article, I will give you an insight on how to spend one week in Tokyo, Japan and Where to stay in Tokyo for 1 week. Read on as I show you the best of Japan's Capital.
If you're planning to spend one week in Japan, then you must know what you should do and how to create the perfect itinerary to avoid any mistakes. Fortunately, there are many guides you'll be able to follow. BUT, many of them don't include the exact details, such as the budget and time you need for each area!
It may take a while before you create the ultimate itinerary to have a fun and safe trip in Japan, but once it's done, it will be worth it. Wondering what to do in one week in Japan? Then read on as we show you what you can do in Japan, as well as the details you need when visiting.
Is One Week in Tokyo Japan Enough?
You're probably wondering about the length of your stay. Is it long enough to see everything you need to see in Japan, or do you require more time?
It depends on what you want to see. Of course, you won't be able to see the whole of Japan in one week, but you'll also be able to experience a LOT of things while you're in the country.
The basic answer is YES, a week in Japan is enough, as long as you plan smart and create an itinerary that gives you ample time to view everything and commute wisely. This is where the traveling guide to Japan comes to help!
The next questions would be: Where to go and how much will you have to fork out when you're visiting Japan?
How Much Money for One Week in Tokyo Japan?
Take note that 1 US Dollar is equivalent to around 110 Japanese Yen. The average prices of lodging, food, and transportation are fair enough, with food usually ranging between 700 to 3000 Japanese Yen per person, depending on where you eat.
Entry fees to museums or other historical attractions cost only 500 Japanese Yen, equivalent to 5 US Dollars.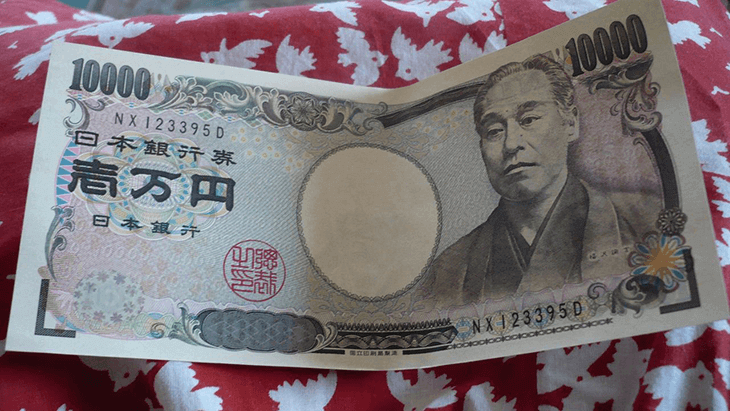 As for transportation, a one-day subway pass is 600 Japanese Yen, while a taxi ride around the city can cost about 2,500 Japanese Yen.
If you have the budget and would like to splurge, a week in Japan would cut you back around 100,000 Japanese Yen (including a hotel room for a week, which is 10,000 Japanese Yen on average), or about 1,000 US Dollars.
If you are with the family, then you will need to increase the cost of food, transportation, tourist fees and other miscellaneous expenses, setting you back to around 35,000 Japanese Yen, or around 300 US Dollars.
Solo backpacking is great since you have the choice to choose a hotel or dorm or to go on budget meals to save money. A dorm bed costs 3,000 Japanese Yen a night, with meals costing around 800 to 1,000 Japanese Yen. A week in Japan for a solo backpacker can cost around 49,000 Yen or about 450 US Dollars.
We would recommend you to bring 500 US Dollars for solo backpackers on a budget, or 1,500 US Dollars for a family of four. It will all depend on how luxurious you want your room or lifestyle to be while you are in Japan.
What to Do for One Week in Tokyo Japan?
Depending on the season and weather you arrive in, there are tons of things to do in Japan. The first thing to do is to go sightseeing. Only walking around, you'll be able to take in the culture and explore what Japan has to offer, from the temples you can visit the food you can eat.
Fortunately, many attractions are free to enter, as well as a ton of food stands that offer cheap but delicious food. When in another country, the two most important things to do would be to walk and learn, then eat what the locals eat!
There are also a lot of outdoor activities you can do, such as climbing or attending events, meeting locals or tourists as you go on walking tours and other local festivals (if you schedules your trip around events in Japan). This is great if you're a solo backpacker because you get to enjoy a pint of beer and loosening up to other people!
Another thing would be searching markets and local shops for some souvenirs and memorabilia to bring back home to loved ones. You can find a lot of markets and stores that offer authentic Japanese souvenirs as well.
If you're wondering where to stay and go around in Japan, we recommend Tokyo, more specifically Shinjuku. This is central of Tokyo, where everything is in the middle, and you can easily access places.
How to Spend One Week in Tokyo Japan? -1 Week in Tokyo Itinerary
You know what to do in Japan, but where should you go? What exactly should you do?
Here is a great itinerary to follow that suits anyone's budget.
Day 1: Arrival
You now arrived at the airport. You can choose to take a cab or a bus going to your hotel. Personally, Shinjuku is a strategic place with many hotels available.
Once you've arrived at the hotel and checked in, you can either rest or head on outside. We recommend youth do the latter, as you can catch up on sleep once you're back home.
Purchase a rechargeable transport card for ease (no need to scramble for change!) and head on to the Chidorigafuchi and Yasukuni Shrine to view the beautiful cherry blossoms. You can even have a budget meal around the area with the abundance of street food vendors.
Day 2: Shopping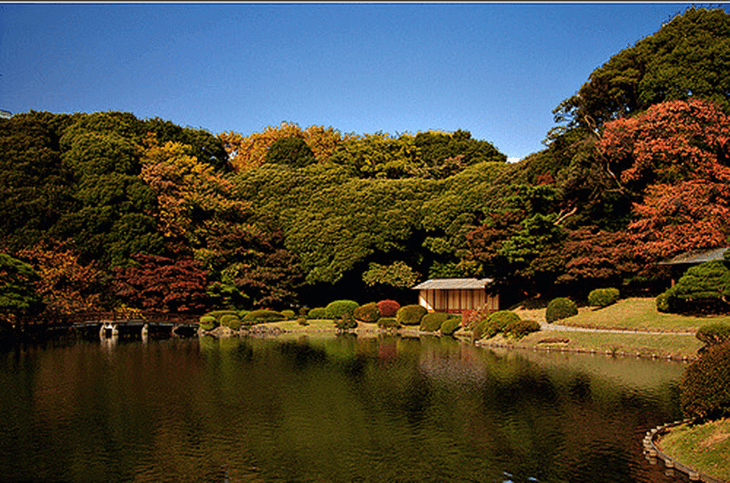 Visit the Shinjuku Gyoen Park, packing up a lunch and enjoying the view. Roam around Sumida Park and Tokyo's old neighborhood, where you can find locals praying in the Sensoji Temple as well.
You'll also find Nakamise shopping street nearby, where you can get a ton of souvenirs and Japanese snacks. To end the day, head on to Ueno Park, which is the biggest and most famous park in Tokyo. You can have dinner and roam around there. All these for free!
Day 3: Mount Fuji
Using the bus, go to the Gotemba Bus Interchange and get dropped off the Gotemba Peace Park (Heiwa Park), where you can find the best views of Mount Fuji.
Have lunch in the Gora Station and use a Hakone Free Pass to try the cable car and tram ride. You can even go on a pirate ship cruise! Go back to your hotel using a train (take note, it's a 2-hour trip).
There are a ton of free guide services that can show you around Tokyo. You can try the Tsukiji Fish Market, where you can find locals giving tours.
Head on the East Gardens of Imperial Palace, where you can meditate and walk in silence. Then visit Marunouchi to take in the business of Japan. It's like a mini New York!
Day 5: West Tokyo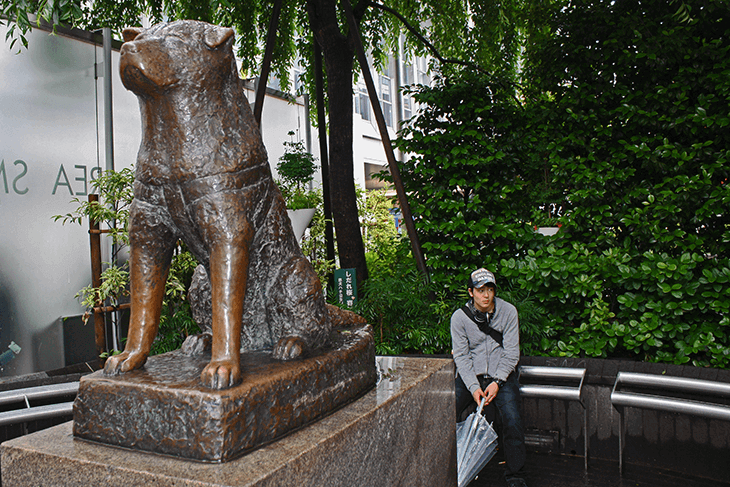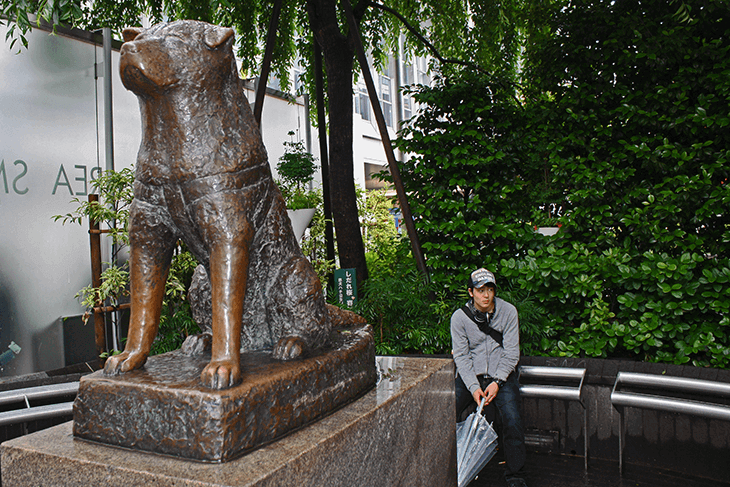 Head on to the viewing deck of the Tokyo Metropolitan Government building. It's in Shinjuku and for free!
Go to Shibuya, where you can find the Hachiko dog statue, then Harajuku, which is known as the Cat Street.
After, walk to Meiji Shrine, which is a forest where you can find a lot of street performance around the Yoyogi Park. End the day with shopping for even more souvenirs in Shinjuku's Takashimaya store.
Day 6: Unique Side of Tokyo
You can hire a tour guide for this, checking out Akihabara and seeing the more bizarre side of Tokyo. Here, you'll be able to see robotic dogs and a ton of cool technology!
You'll also be able to find a lot of memorabilia and old school shops, where you can reminisce the old games you used to play.
After going through the maze of games shops, go to Odaiba, where you can find the Gundam Statue and be impressed by all the futuristic looking buildings. You can also find the Rainbow Bridge come to life at night here.
Day 7: Goodbye, Tokyo!
If you are leaving later in the day, you can choose to explore the airport or nearby areas as a goodbye (or, see you later!) to Japan.
Where to Stay in Tokyo for 1 Week
Tokyo can be intimidating. If you're a first timer it's hard to deal with the size and density of this bustling metropolis. With over 6,000 people per square kilometer, and close 10 million total, finding your way can be difficult.
Excellent accommodations will set you up in a central location and allow you to enjoy the city with less hassle. In a city so large, there are a bevy of great options for every budget. If you don't know where to stay in Tokyo, here are some places that will help you make the most of your experience.
Best Place to stay in Tokyo for the first time tourist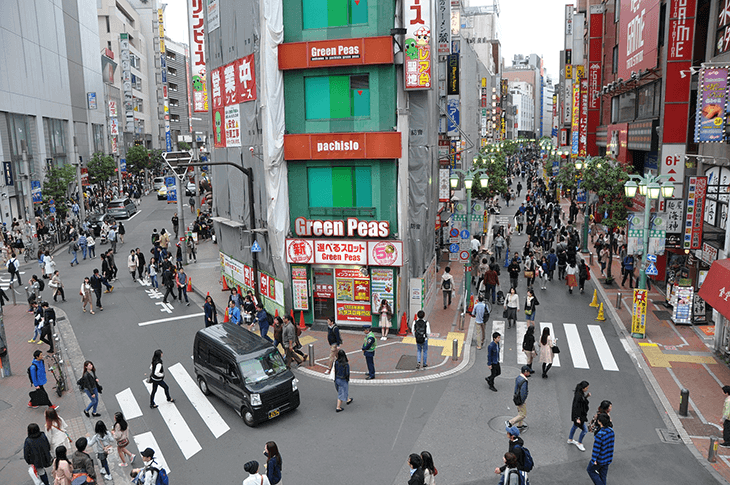 As a first time tourist traveling for pleasure, a comfortable central location is paramount. This way you can see as much of the city as possible in your limited time.
If Tokyo has always been your dream trip, why not splurge at the Mandarin Oriental. The towering modern skyscraper offers picturesque views of the entire city, and an interesting fusion of traditional and contemporary interior design. While it's not cheap, the perfect location next to Tokyo's historical center and it's expertly customer centered service will allow you to see as much as you want.
If you' re a bit more budget conscious, I recommend the JR Kyushu Hotel Blossom Shinjuku. Only meters from the metro and located in the vibrant neighborhood of Shinjuku, here you can find some of Tokyo's most interesting cultural sites, next to the city's brightest nightlife.
Best Place to stay in Tokyo for the foodie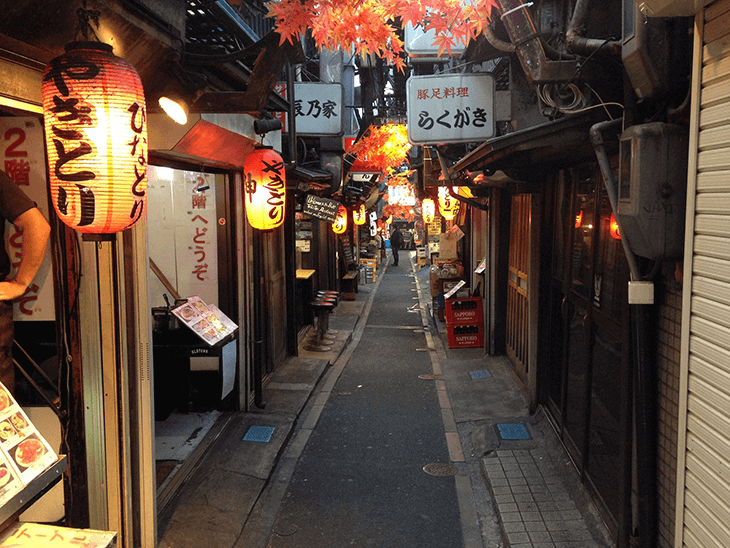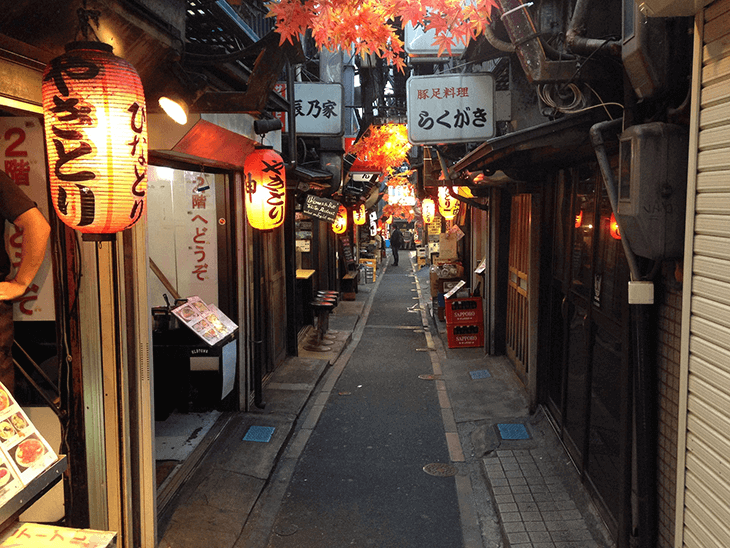 When it comes to Japanese classic cuisine Shinjuku also offers some of the city's best choices. East Shinjuku is home to Omoide Yokocho, a place lost in time that serves Ramen and Yakitori with old-school attention.
The narrow lanes look like they are ripped straight off pre-war newsreels and the small restaurants provide a seedy look into Japan's past, allowing for a truly unforgettable cultural timehop. The nearby Odakyu Hotel Century Southern Tower, is a great value and keeps you close to all the local joints.
The other world renowned Japanese culinary speciality is of course, Sushi. While it may seem counterintuitive, some of the best and most approachable restaurants in Tokyo are located near the train station. Tokyo Station has hundreds of options for Sushi lovers and Ramen fans alike. Kitchen Street is the place to go to get authentic cuisine at a fair price without the pomp and circumstance. Stay close at Hotel Ryumeikan Tokyo, and you'll never run out of new places to try on your stay.
Best Place to stay in Tokyo for shopping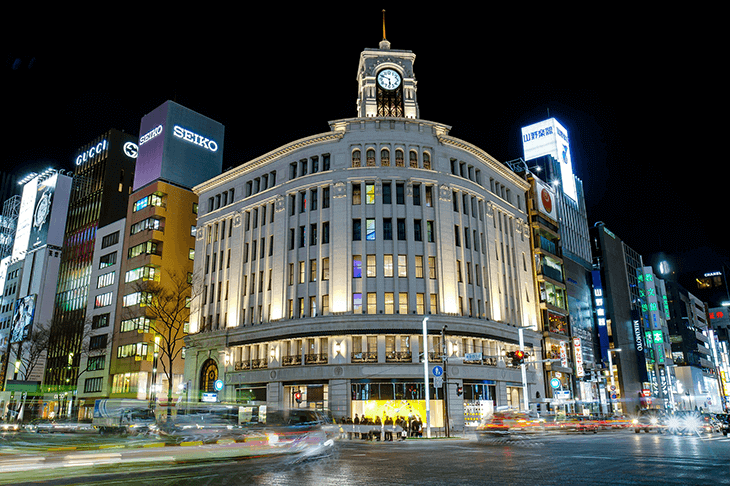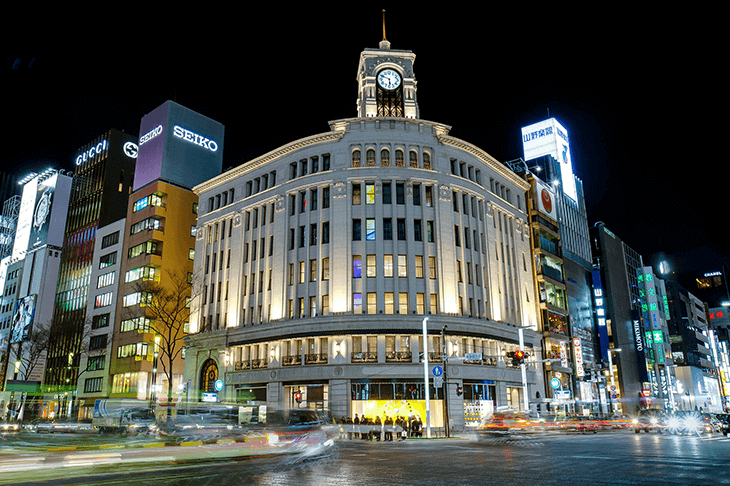 The center of Tokyo's luxury shopping experience is undoubtedly Ginza. Home to the city's most luxurious boutiques and finest natural craftspeople. Here you can find small shops selling artisanal local goods and all the international brands.
For equally lavish accommodations, try the Millennium Mitsui Garden Hotel Tokyo. You will be treated to a 5 star experience, at a reasonable rate, at least for Tokyo.
Asakusa has a more accessible and relaxing vibe. Historically a bustling back alley for traders, now Asakusa is a source of bargain finds and charming ambiance. Stay off the main drag and you'll encounter traditional culinary supplies you can take home and use daily. The other speciality is noren or intricately decorated shop curtains that can liven up your boring blinds. To stay close there's the bargain Asakusa View Hotel, which is also near a large metro hub that will open you up to the rest of the city as well.
Best Place to stay in Tokyo for for the Budget Backpacker
Tokyo is the world's 11th most expensive city, which means many backpackers may skip it completely. However, that is a terrible mistake as there are certainly values to be had. Take the magnificent Space Hostel Tokyo. For around $23 per night, a price comparable to Western Europe, you can have a comfortable bed in one of the world's most culturally relevant cities.
Located in the quiet Shitamachi District, you will get a true Japanese taste at the local, non-touristically oriented family-run shops and restaurants. Nightlife and all the major sites are just a bus ride away.
For a modern twist much closer to the city center, Imano Tokyo Hostel is the perfect choice. The location comes at a bit of a premium at $34 dollars a night. However, you will make up the cost on time and money saved on transportation. The industrial design and logical layout show a different side to Japanese culture. However, it retains certain elements of tradition, as guests are asked to remove their shoes before entering the rooms. Imano is the perfect central hub for a quick splurge on your East Asian backpacking adventure.
Best Place to stay in Tokyo for the Party Animal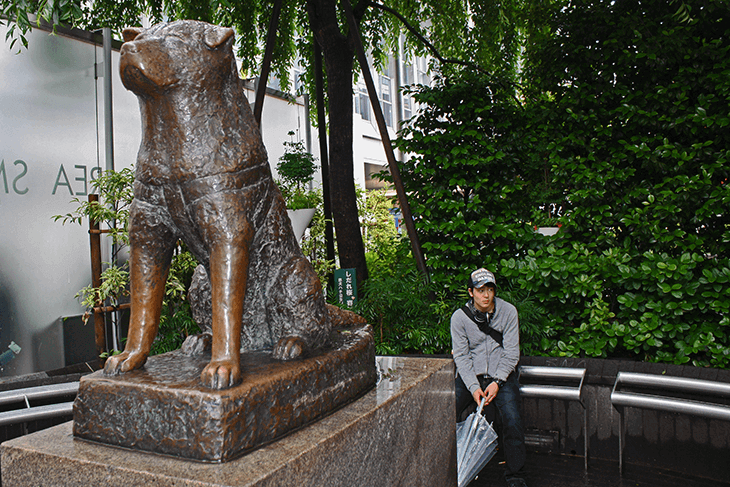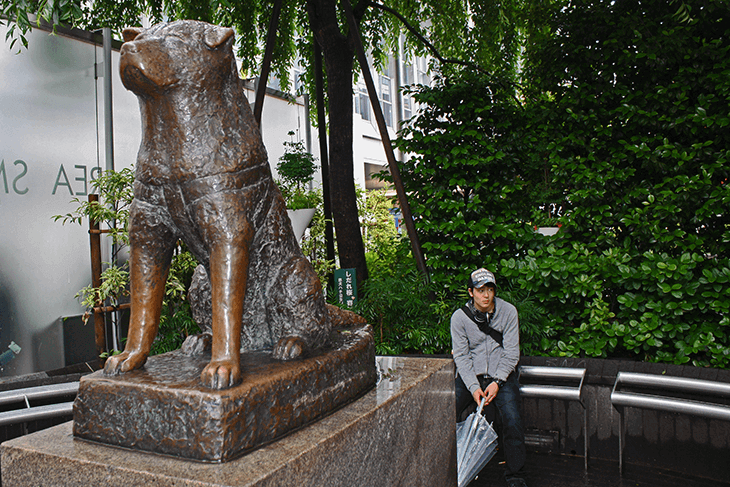 Tokyo has a reputation as a no-nonsense business hub. While that is mostly true during the week, locals also know how to let their hair down come Friday. Tokyo features some of the most unique neon-tinged nightlife in the world. Nowhere is this more evident than Shibuya.
The bright signs and jingling of arcade machines are just what you'd expect from seeing Tokyo on film. Staying at the Dormy Inn Premium will make certain you can stumble home safely.
For a more upscale amalgam of options, why not try out Roppongi? The district is home to classy Jazz bars frequented by expats, and also local dives where salarymen blow off steam. It's known to get a bit wild, and loud. While it's not the stereotypical Tokyo spot, it's truly a local creation. Hotel Arca Torre Roppongi will keep you close. While nothing special, it offers a reasonable rate, and it really doesn't matter since you won't be sleeping much anyway.
Best Place to stay in tokyo with a family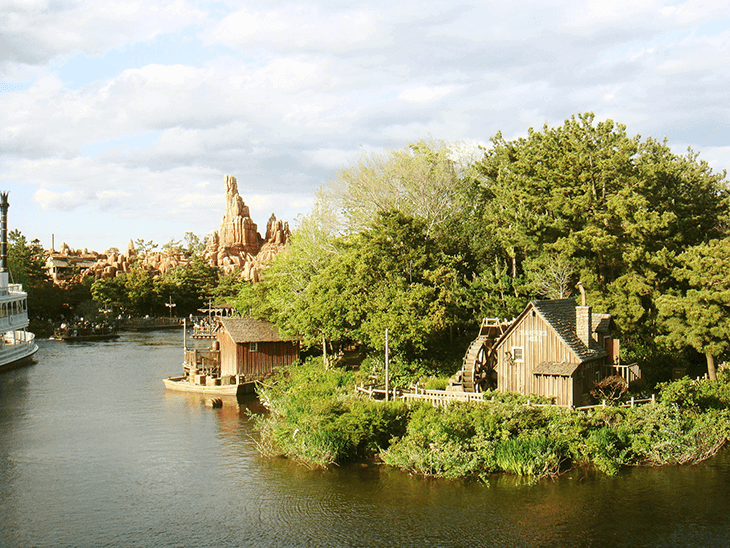 If you're family is like many others, the main attraction in Tokyo is probably Disneyland. If you're looking to get the most out of your exotic Disney vacation by staying as close to the park as possible.
The Tokyo Disneyland Hotel is literally steps away from the entrance. You can be the first family in and stay as long as you like without worrying about public transportation. To see the rest of the city, there is a dedicated metro line just for you.
For families that want a bit more of a city experience, but are not quite ready for the overall clamour. The Hotel New Otani allows for picturesque views and beautifully sublime surroundings. Constructed in 1964 for the Olympic Games, Otani has everything your family needs to excel abroad. The gardens are like a green oasis amid the concrete jungle, and while the location is less than central the access to transportation is excellent.
Best Place to stay in Tokyo For the Alternative Experience
There is a lot more to Tokyo than meets the eye. Tradition has it's place, but the cliche of Japanese culture as restrictive and rear facing is no more than a common misconception. For evidence, look no further than Daikanyama. Here you'll find innovative restaurants with international cuisine, boutique bookshops, craft breweries, and coffee spots that show off how well Tokyo has adapted to the times.
The closeby Cerulean Tower Tokyu Hotel is a perfect basecamp for those looking to explore Daikanyama, and the rest of the city.
One of tokyo's signature points is the often wildly outlandish fashion scene. The hubs of which are Harajuku and Akihabara. Walking around is a delight as the people and shops are more than willing to entertain with their unique styles. An affordable lodging option is Remm Akihabara, which will keep you in the center of these districts. If loud fashion is your thing, you'll be in the right place.
Tokyo is Yours
Now that you know where to stay in Tokyo, will you shop til you drop or take in the sights? There's no wrong decision. It's important to realize that sometimes too many options is a blessing not a curse. I hope now you can mold your Tokyo stay accurately to your desires. If you're going to Tokyo, know someone who is, or have any questions, feel free to comment below or share the article. I have no doubt you'll have an amazing time.
In Conclusion
Japan is one of the most beautiful places in Asia with a vast history and unique culture. While spending a whole week isn't enough for you to see everything around Japan, it's ample time to see what it has to offer. You'll find that there are a ton of places to visit within budget, and it will be ideal for anyone, may you be alone, with family, or with friends!
Hopefully, this article about one week in Japan helped you create the perfect itinerary suitable for you and your loved ones. Now, you won't need to worry about budgeting or schedules, because you can refer to this guide! So what are you waiting for? Plan your trip to Japan now and save the hassle of looking for things to do last minute.
We hope you enjoyed the article. If you have any more questions or tips for those spending one week in Japan, then comment down below. We'd love to hear what you have to think.
---
---