Why anyone can try backpacking alone
For those who love to travel the world but wouldn't dare leave the comfort of a clean resort, well organised tour or a convenient road trip with friends, hear me out. Backpacking alone is the ultimate adventure and best way to travel. But if you think it's meant for the bearded, rugged, seasoned travelers who've been everywhere, or that it's the way only experienced extreme alpinists should ever attempt to travel — think again.
Sure, it takes a good mix of courage, curiosity and preparation to take on an endeavor of this kind but at the end of the day, it's possible for even the most cautious travelers to accomplish. While it is wise to err on the side of caution, one does need to trust their gut and follow your instinct from time to time.
When backpacking alone, you will most likely come across situations outside your comfort zone and you will learn to become a resourceful problem solver. This is when you grow as a person and when the magic happens. This is when a strange situation has the potential to turn into a blessing — a life changing moment. It's something that might otherwise be impossible in the confined security of an all inclusive resort or perfectly curated vacation. That being said, here a few misconceptions about backpacking alone I'd like to demystify along with some tips to help you get started.
You don't need to be a gap year student
Everyone can go backpacking alone. Age does not matter, period. There are many twenty something world travelers toting a tall sixty litre pack. It is a fact that there is no age police wandering airports and making sure you aren't too old to backpack your way around Europe all alone.
Maybe you've spent the last twenty years of your life raising children, maybe you need a break from the career you thought you wanted or maybe you've lost a bit of your zest for life at age forty. It is never too late to go on an adventure. Share your idea with your family and friends and look for books on the subject for inspiration.
Hostels are not the only accommodation option
In this day and age, the common backpacker on a budget can choose from an array of options without compromising on cost or quality. Hostels do remain a mainstream go to for a large number but the alternatives offer a rather comfortable and authentic lodging experience. Airbnb for example, allows you to browse from an extensive list of host who offer up either a room, apartment or house that you can rent. Payment is secured and made through the site and hosts and travelers alike are subject to reviews from one another to assure quality. Create a profile on the site and start searching for accommodation for your solo backpacking trip.
Women traveling alone
Let's get something straight right away. Women should not shy away from backpacking alone out of fear of being a woman alone in the world. Women should use common sense and take necessary precautions but so should men. These guidelines should be observed regardless of one's geographical location or gender. As anyone should, make sure you have a look at your government's advisory for foreign travel to a specific country before making the journey to any given place.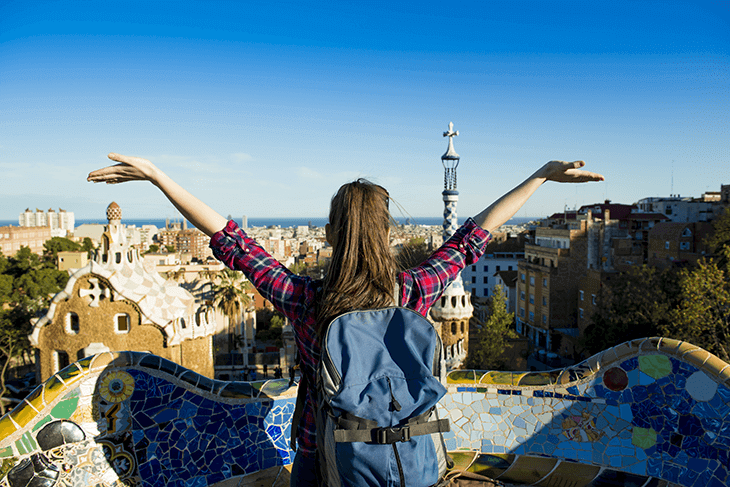 Don't let your gender get in the way of your dream trip. Be well informed, be prepared, bring your comfortable shoes and be safe. If that means staying in after dark or always taking a taxi when you don't feel comfortable wandering on your own then that's fine, you can have a very fulfilling backpacking trip this way.
Backpacking alone doesn't need to happen somewhere tropical, foreign or far, far away
One does not need to travel to the ends of the world to enjoy the many benefits of backpacking alone. Make your way to a neighboring country or city, ride the public transit and see the sights like a local. Your backpacking adventure doesn't need to be set against a perfect beach or lush jungle, nor does it need to include visits to exotic temples and crowded cities. It can start as little as fifty kilometers away from your doorstep and include as many or as little stops as you want it to.
The bottom line is that your trip belongs to you and the adventure can be as exhilarating or inspiring as you want it to be — regardless of how far or how long you make it. Make a list of places you'd like to see in your region, country, continent and elsewhere in the world. You'll see that a backpacking may be just around the corner.
Urban jungle or actual forest
Not much of an urban type? That's not a problem because you can backpack in the forest as much as you can across Europe's largest cities. With the adequate research, preparation and gear, you can take on some multi day trails and camp along stunning vistas in some of the world's most pristine and beautiful natural protected areas. While you can join an organized group, you'd miss out on the true soul searching that happens when it's you and your lonesome out in the wilderness.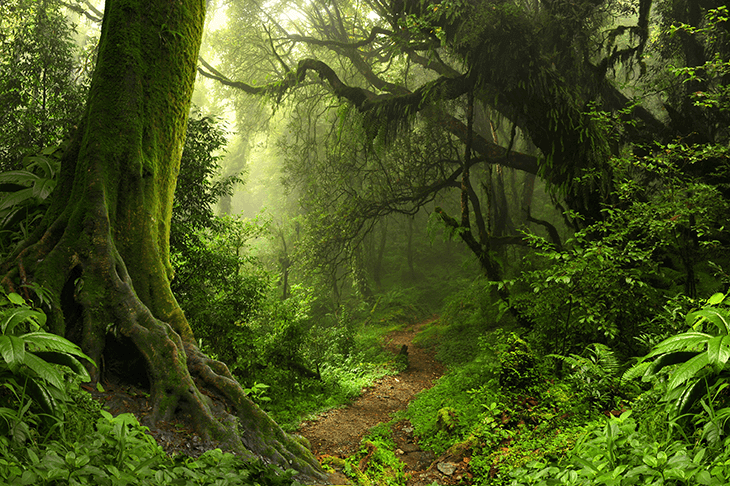 Keeping safety in mind, proper preparation and safety equipment is a must. There are many affordable gadgets such as personal emergency beacons that can be activated in case you're in trouble or satellite communication devices that even allow texting! Practice with day hikes and speak to park authorities to find out more about multi day routes.
What to do when you get lonely on the road
You need not worry about feeling lonely on a trip like this. When backpacking alone, the amount of people you constantly get to engage with can be overwhelming. Almost as if you have a giant sign hanging over you that says 'talk to me'. And even when you're by yourself for an extended period of time, something strange happens — you get to know yourself. You find out how you react under pressure, when no one else is around to bounce ideas off of. You realise you're capable of communicating with people in a foreign language — albeit very clumsily! You trust your own gut and instinct more and more. You become your own friend and you do the things you really want to do, when you want to do them.
Backpacking alone is unparalleled when it comes to feeling completely free. You can do things your way, all day, everyday. You can make it as challenging or as relaxing as you decide. You can be as social or as aloof as your heart desires. You can spend the day reading in a park or have cocktails with interesting strangers at sunset.
A solo backpacking trip may be the trip of a lifetime for some, or a regular occurrence for others. Tailor it to be exactly as you'd want it, regardless of what someone else thinks it should be. You're brave enough to go on the journey and you possess all the tools. Just get yourself a backpack, a local guidebook and get started.