If you just have a short break, the 10 best things to do in Puerto Vallarta may be too much for your first visit. Many tourists visit for the first time, love it, and return. If you cannot manage the 10 best things to do in Puerto Vallarta on your first visit, join them!
Some of these ideas may take all day but others are just for up to half a day. It means with a little planning you can fit two of them, even three into a single day if time is tight.
Here goes in no special order!
See more: Where to Stay in Puerto Vallarta
1. Whale Watching
Humpback Whales are migratory. They have their calves in Banderas Bay during what is Puerto Vallarta's high season, December to March. They then head north huge distances to the cold waters off Alaska, a long and hazardous journey where orca whales seek the calves as prey.
There are trips out into the Bay during the above months to see these magnificent creatures with a good chance of seeing porpoises and dolphins as well. While you can sometimes see humpbacks through good binoculars from the shore, there is no substitute for getting up close.

2. Vallarta Botanical Gardens
The attraction of the Botanical Gardens is not just the wonderful species you will see there. You reach an altitude of 1,300 feet from where you get wonderful views of the Bay. Who knows, you may be able to spy a whale?
The Gardens are just a short drive out of Puerto Vallarta. They cover 64 hectares and opened to the public in 2005. You will find fine examples of the indigenous flora as well as that of other parts of the world.
Orchids provide the color. You are welcome to hike the trails, swim in the river and eat at the Gardens' restaurant.
3. Cruise & Scuba Dive or Snorkel
Even if you visit Puerto Vallarta when the whales have gone, you should take a cruise out into the Pacific. If you enjoy scuba diving or snorkeling, there is even more fun to be had.
Scuba divers can explore sites like Los Arcos with its caves, and the reef where rays, octopus, moray eels and colorful species abound. Turtles are found in these waters and imagine if you dive and come across a humpback whale. Some areas are only suitable for advanced divers and local advice is available if you are in doubt.
If you just book a cruise, dive into the warm waters with goggles and see what is around. Cruises are fun in themselves and there is often some fishing tackle if you wish to try your luck.
4. Hike the Jungle Trails
There are a number of trails around Puerto Vallarta that are well-defined and mapped so local knowledge is not important. These are two of the popular ones:
Boca de Tomatlan is to the south, a round trip through the jungle of 5 miles. You can combine your hike with a visit to the beach, swim and snorkel
Boca de Tomatlan to Quimixto Waterfall is twice as long and also moderate. It is best done outside the short rainy season.
Even if you don't walk regularly, there are shorter walks that are recognized as easy. The jungle setting, the fresh air, and the chance to see local fauna, none of it dangerous, is an added bonus.
5. Playa de los Muertos
The shoreline of Puerto Vallarta is extensive and one of the beaches that is very popular is this one (Dead Man's Beach) in the Romantic Zone. If you enjoy watersports such as jet skiing, windsurfing, and parasailing, this is the place for you.
Restaurants and bars line the beach where volleyball is just one of the activities which is cheaper than hiring the equipment needed for weather sports.
See Also:
6. Bucerias
This small fishing village has become a popular day trip from Puerto Vallarta. It provides a good chance for travelers to get away from the more touristy parts of the City and experience the life of local Mexicans. You can even find time to do some fishing for yourself.
On Thursdays, there is a self-guided Arts Walk taking you to art boutiques and galleries before dining in one of the very traditional Mexican restaurants. It is half an hour on a local bus or you can take an Uber or taxi to get there and back a little quicker.
7. Vallarta Food Tours
Mexican food is full of flavor and a great way to learn more about it is to take a food tour while you are in Puerto Vallarta. Some are as short as a couple of hours, others a half day, and yet more in the evening.
Walk through Downtown and Old Town for 8 different tastings
Head out in the evening to sample tacos from street vendors and restaurants
A similar tour with cocktails included
A tour specific to enjoying local seafood
Travel off the beaten track to some of Puerto Vallarta's hidden gems.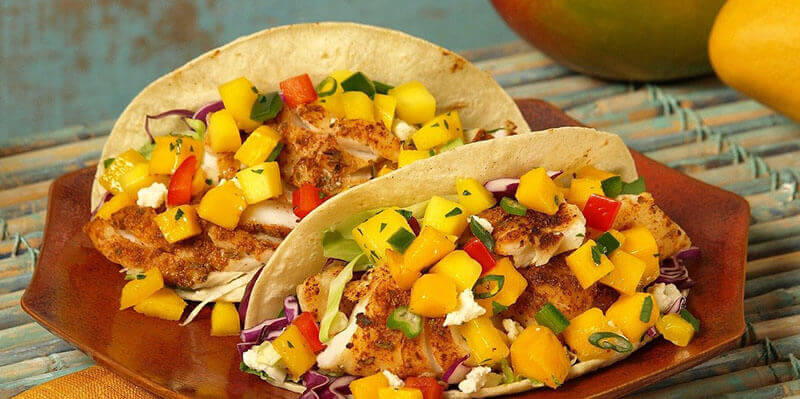 8. Tequila Tasting
Mexico is known for many things and tequila is towards the top of the list. This is the heart of ''tequila country'' and many of the world's top producers are here. One tour that is proving popular combines tequila with another Mexican favorite chocolate.
If you wish, you can sample just tequilas or alternatively, mezcal and four others as well. Tastings are available accompanied by a four course meal with advice on what to drink with each course.
A tour can be personalized for you and groups are welcome with a little notice.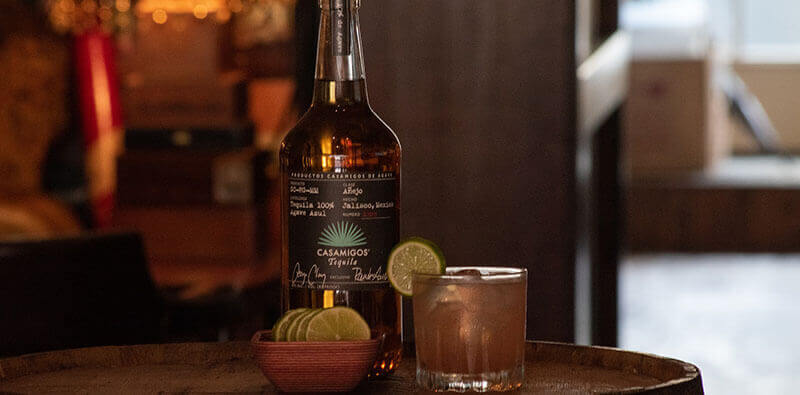 9. Golfing
Golf breaks are available in Puerto Vallarta with a choice of nine different courses, some designed by famous golfers such as Jack Nicklaus and Greg Norman.
If you enjoy a game but on a fairly casual basis, the public course Flamingos may be the best choice. It was the first course developed in Puerto Vallarta in the mid-1990s and is the cheapest.
If you want a real challenge then take a look at Vistas Vallarta Club de Golf or Marina Vallarta Club de Golf. The cost of a round and any equipment you want to hire varies with the venue and the time of day you play. There is likely to be discounted at twilight.
10. Malecon & Church of Our Lady of Guadalupe
There are some lovely walks around Puerto Vallarta in general and the neighborhood around Malecon is recommended. The Renaissance-style church will be on your route. It is a very recognizable symbol of the City and its bells are an equally recognizable sound each day.
Malecon itself is an impressive boardwalk, stretching 12 blocks, a mile, containing a number of sculptures interspersed with palm trees. Take a late afternoon stroll, enjoy the sunset then head to your favorite restaurant for dinner, and perhaps a beer and tequila.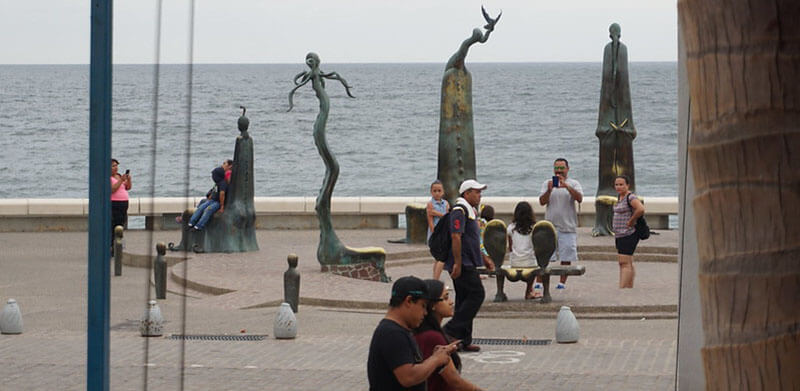 🎬Check out my virtual tour about the best places to stay in Puerto Vallarta in this video or continue reading:
Conclusion
Puerto Vallarta offers far more than a beach holiday. There are plenty of things to see and do, some involving exercise but others just the chance to relax and take in the surroundings. Food and drink are part of every holiday and Puerto Vallarta has some of the best after a busy day.