This Puerto Vallarta Mexico Travel Guide hopes to provide you with all you need to know about this Mexican resort on the Pacific Ocean. It also hopes to anticipate your questions before you ask them. Read on and you will have plenty of information on this popular resort once you have finished.
See more: Where to Stay in Puerto Vallarta Mexico
1. Where Is Puerto Vallarta Mexico?
Puerto Vallarta is a large beach resort with a population of over 200,000 that looks out on to Bahía de Banderas (Banderas Bay) on the Pacific Ocean. It is just over 500 miles north of Mexico City. The population has more than doubled in the last 30 years with the growth of tourism. ''Greater'' Puerto Vallarta had a population of around 450,000 at the last census.
2. Which State Is Puerto Vallarta In?
Puerto Vallarta is in Jalisco Province, named after a former Governor of the State. The state has a population in excess of 8 million with its capital, Guadalajara, having almost 20% of that number. Puerto Vallarta is Jalisco's second city.

3. Is Puerto Vallarta Mexico Safe?
While Mexico's overall record for crime is poor, Puerto Vallarta is very safe indeed. The City depends upon tourism. That has even led to the creation of special tourist police who have a visible presence in popular tourist areas.
Tourist police are bi-lingual and can help tourists with directions and advice as well as providing security cover. Hotels and small resorts have their own security as well.
It makes sense to take the precautions you would take in any busy places but in many ways, Puerto Vallarta is safer than places tourists will experience at home.
4. Is Puerto Vallarta Open for Tourism?
Puerto Vallarta's economy depends upon tourism. Over half the working population is involved in tourism in some shape or form. La ciudad más amigable del mundo (the friendliest city in the world) is a sign which tourists crossing from Nayarit Province will see.
The climate between November and March is a major attraction, especially for those enduring a poor winter up in the USA and Canada, and even across the Atlantic in Europe. Residents of the state capital, Guadalajara also take weekend breaks in Puerto Vallarta.
5. Is Puerto Vallarta Worth Visiting?
If you are looking for a beach location with a great climate then look at Puerto Vallarta. It also retains a Mexican ''feel'' which has begun to disappear from other Mexican resorts, an example being Cancun on the Yucatan Peninsula in the Caribbean.
The beach area contrasts with the lush green hinterland no distance away. There is plenty of variety in Puerto Vallarta beyond the sea and sand.
6. What Is the Best Month to Go to Puerto Vallarta?
High season is the time between November and March, winter in the Northern Hemisphere when cold weather is the norm elsewhere. Those wanting a break from poor weather can choose any of these months and be certain of warm weather.
However, in many ways, it is the next couple of months that are even better. The weather is excellent, rain is very infrequent, crowds are down and prices are too. It is not until mid-June that any significant rain is likely to appear.
7. Does Puerto Vallarta Have an Airport?
There is an international airport in Puerto Vallarta about 5 miles north of the City Center. Flights are almost purely geared towards tourism so are less frequent in the ''rainy season'', June through to September inclusive.
The majority of the international flights head to North America, typically Los Angeles, Houston and Dallas though each of these acts as a hub to other destinations. There are also connections to the UK, London Gatwick and Manchester for package holidaymakers.
8. How to Get to Puerto Vallarta?
Puerto Vallarta is connected by air to many USA destinations, mostly in the West, and to Canada, west to Vancouver and east to Montreal are examples. There are seasonal flights to Europe, notably the UK.
The most popular domestic routes are Guadalajara, Mexico City while there is also a flight direct to and from Panama City.
Main roads are fairly good if you are driving from the border and there are bus services from other regional towns. Side roads are not so good.
9. Does Puerto Vallarta Have Uber?
The Uber service has been available in Puerto Vallarta since 2017. Drivers are not permitted to pick up or drop off directly at the airport. You will have to walk for collection to the bus stop under the pedestrian walkway. That is also where you will be dropped on departure.
10. How to Get around in Puerto Vallarta?
Taxis are readily available for transportation to and from the airport as well as for trips around Puerto Vallarta. Small tips are welcomed by local drivers. Some will even wait for you while you shop or dine.
Bus travel is very cheap and there are stops throughout the City. You pay the driver once you board but make sure you have small denominations. Local buses can be busy and hot at times.
Out of town buses are likely to have air-con and are an inexpensive way to see the immediate vicinity.
11. What to Avoid in Puerto Vallarta?
Here are some tips worth following:
Ignore the timeshare salesmen who approach arrivals at the airport
Don't change money at the airport; the rate is poor.
Be certain what a taxi is going to charge you before you get in.
Don't get a temporary tattoo on the beach just in case you get a scar
Don't visit areas where mosquitoes are common without fly spray
Don't cross the road without checking for traffic because local drivers are quick
12. What Are the Best Things to Do in Puerto Vallarta?
The beaches, the warm waters and associated water sports are the main attraction of Puerto Vallarta, those and the lovely climate. If you are there for more than a short time, here are some of the other things that deserve your attention:
Head for the hills, hiking the many trails or riding on horseback.
Take a cruise on the Pacific, perhaps linked with scuba diving?
Vallarta Botanical Gardens are not far out of the City and rise up to 1,300 feet above sea level. There are many magnificent species and a good restaurant on site. The view over the Bay is an added bonus
Go whale watching if you are there between December and March when humpback whales and their calves should be offshore.
Play golf on any of the 4 local courses.

13. What Is the Best Area to Stay in Puerto Vallarta?
So much depends on you. You may be a single traveler, traveling as a couple or a family. You may be on a tight budget or want an all inclusive complex. You may want luxury!
You will find something for everyone in Puerto Vallarta.
The most popular area in Vallarta is commonly known as the ''Romantic Zone'' which includes the Old Town just south of Downtown. It is certainly the busiest area with the most bars and restaurants.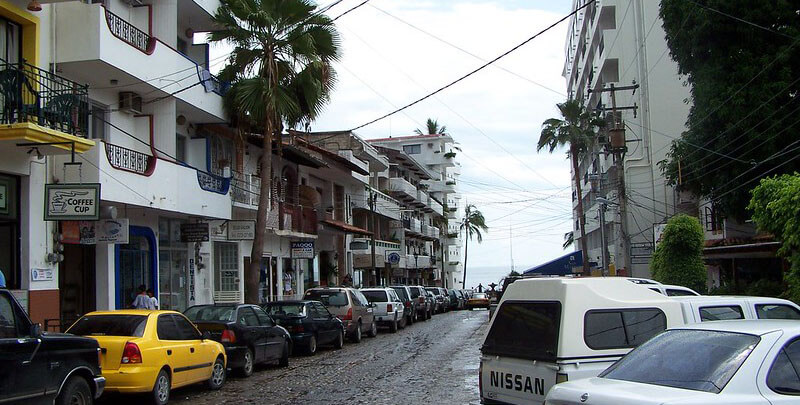 14. What Language Do They Speak?
Spanish is the language of Puerto Vallarta. Ordinary people cannot afford the schools where English is taught. However, because of the growth of tourism, especially from English speaking countries, the number of locals with a basic knowledge of English is growing.
See Aslo: How to Say Goodbye in Spanish
15. What Is the Currency in Puerto Vallarta?
Mexican currency is the peso. US dollars are regularly accepted but all change will come in pesos. The exchange rate retailers, tourist companies, bars and restaurants will use will not be competitive with the available rates at exchange places.
16. How Many Days Should You Spend Visiting Puerto Vallarta?
If you just spend a weekend in Puerto Vallarta, you will be packing again too quickly to get a real ''feel'' of the place. In a week, you will have a broad understanding of what Vallarta offers the tourist.
You can have time on the beach, perhaps go hiking and cruising as well? Add a game of golf and a visit to the Botanical Gardens and you will have some great photos.
With a few nights in Puerto Vallarta you can sample the fine cuisine, meet locals in downtown bars and begin to appreciate what the City has to offer the holidaymaker.
17. What to Eat and Drink in Puerto Vallarta?
While every type of cuisine is available in Puerto Vallarta, you must try the traditional Mexican favorites. Thinks tacos ,enchiladas, quesadillas as well as the best seafood the City has on offer. Mexico is famous for its beers and tequila but try the wines as well.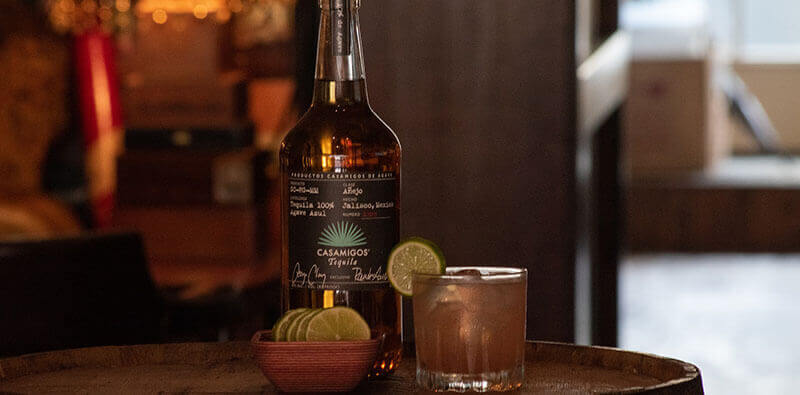 18 How to Save Money While Traveling to Puerto Vallarta?
Learning a little Spanish makes sense, just simple Spanish words. You need to change foreign currency at the proper currency exchanges and keep small denominations to avoid, ''sorry no change.'' Cash is better than a credit card on this holiday.
You need to be clear of the full cost of any service before you agree, especially in taxis.
🎬Check out my virtual tour about the best places to stay in Puerto Vallarta in this video or continue reading:
See Also:
Hopefully, you now have a picture of Puerto Vallarta, its attractions, and the off potential problem. You should not find many of them, especially if you are a seasoned traveler. Puerto Vallarta is a safe city which welcomes visitors with very few locals wanting to take advantage. Enjoy yourself!