How Many Days in Budapest is Enough?
If you travel to Budapest and wondering How many days in Budapest is Enough and this article is the right place for you.
When it comes to visiting a new destination, there are many questions which first come to your mind. For instance, where are you going to stay? How are you going to get around? What are you going to see? How much cash do you need to comfortably see you through your visit? In terms of planning, however, it's important to know how long to spend in your chosen destination, so you get to see everything you want to, without running out of time, or going over the same ground twice.
See More: Where to Stay in Budapest
Budapest is one of the most up and coming destinations currently, and when you're considering a European city break, the Hungarian capital should certainly be on your short list. Packed with history, architecture, and plentiful culture to enjoy, the vibrancy hints at a wonderful blend of old and new. So, if you're thinking about checking out this beautiful city, you might be asking yourself, how many days in Budapest is enough?
You don't want to run out of time, but, three days is considered to be enough. These are going to be an action packed three days, but this is the general amount of time you will be able to see most of the big sights, as well as having a little time for rest and relaxation at the same time. Of course, how many days should you spend in Budapest if you're wanting to really push the boat out? If you want to shop and enjoy nightlife, then perhaps two more days would give you a safety net, but overall, three days is the general rule of thumb.
Best Places to Stay in Budapest for first time visitor
Best Places to Visit in Budapest
These are some of the top tourist attractions to visit Budapest:
Castle District with Buda Castle, Fisherman's Bastion, Matthias Church
Chain Bridge, Elizabeth Bridge, Liberty Bridge
Hungarian Parliament Building with Crown Jewels
The Danube Promenade – Shoes on the Danube Bank
St. Stephen's Basilica
Gellért Hill with the Citadel, the Statue of Liberty, Gellert Hill Cave Church, the monument for bishop Gellert, and Gellért Baths
The Museum of Fine Arts
the Millennium Monument and Heroes' Square
Budapest Botanical Garden and Budapest Zoo
Hungarian National Museum
Széchenyi Thermal Baths
Városliget – City Park
The House of Terror
Andrássy Avenue and the Hungarian State Opera House
Hospital in the Rock
3 Days Budapest Itinerary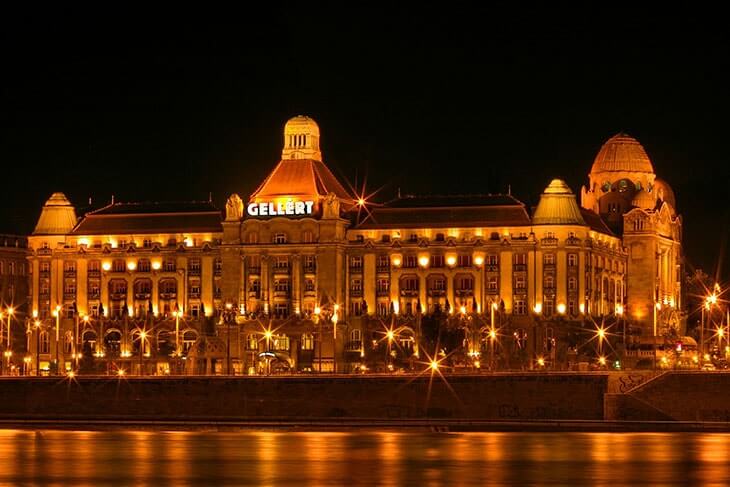 Your first day should really be centred around the most famous of Budapest's sights – Castle Hill. This is a landmark which everyone knows, and to really understand it, you should dedicate a full day to exploring it. Make sure you take plentiful photos and ask plenty of questions of the guides and staff around the area. There are some beautiful viewpoints to check out views of the city, but be sure to head to Matthias Church, Fisherman's Bastion, and Matthias Fountain, as well as the Royal Fountain.
Gellert Baths is a great way to wind down after a long day's sightseeing, and this is where you can bathe in the mineral rich, therapeutic waters, which will soak away your cares and any aches and pains you may have. There is plentiful history here again, but this is also where you will get a valuable glimpse into the general way of life for locals.
When you're exploring how many days in Budapest is enough, it's definitely important to think about nature as well as architecture, with Margaret Island a quick and easy place to visit, to get maximum views and nature for your buck. Make sure you visit here day and night, because you'll find two totally different experiences; day time is calm and relaxed, and night time shows you the lights of the city – a very romantic experience for couples to enjoy!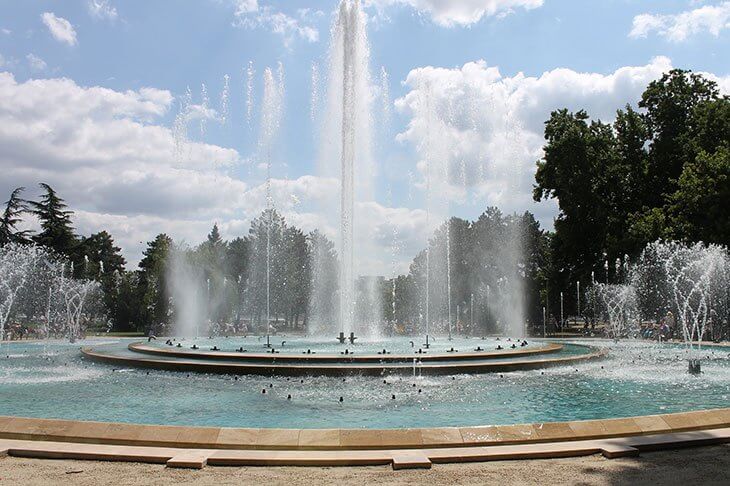 Margaret Island allows you to walk along the Danube River banks, and there are many attractions here, including a zoo, a beach, a spa, and Sculpture Avenue. Check out the musical fountain, which goes off five times per day, and choreographs water to music.
Another full day in Budapest can be enjoyed by beginning with a view from Gellert Hill, checking out some of the history, and also enjoying Liberty Monument. You can then easily get over to the other side of the city, the Pest region, where you can check out St Stephen's Basilica, and Andrassy Avenue, which is an important street in history, originating in 1872. Be sure to visit the opera house, as well as the sombre House of Terror museum, which commemorates the communist history of the country and those whom it affected. Heroes Square is within a stone's throw from here also, as well as Millennium Monument. This is certainly a packed day, but it is one which will show you a hugely different side to Budapest.
Day 1 in Budapest Itinerary
The first day you will see famous sights of Budapest on the Buda side and some on the Pest side such as Buda Castle, Fisherman's Bastion, Matthias Church, Hospital in the Rock, The Chain Bridge, Shoes on the Danube Bank, Hungarian Parliament Building, St. Stephen's Basilica.
Buda Castle
To reach the Castle district, you can take the funicular on Clark Ádám Square, climbing by stairs, or take the bus at Clark Adám Square.
Start your day with Buda Castle (the Royal Palace) on the west bank of the Danube River. Buda Castle is home to the Hungarian National Gallery and the Budapest History Museum.
While wandering around the Buda Castle District, you'll be able to catch sight of the Changing of the Guards ceremony during daytime, it's held every hour in front of the presidential Sándor Palace.
Fisherman's Bastion
Fisherman's Bastion is one of the most popular places to visit in Budapest, the northern end of the Castle District.The best spot to take photos is at its stairs and through its arches. Fisherman's Bastion offers stunning views of the Pest cityscape.
Matthias Church
Located in the front of the Fisherman's Bastion is the Matthias Church (the Church of Our Lady). This Roman Catholic church is one of the most beautiful churches in Budapest.
Gellert Hill
Gellert Hill is a popular spot for sunset and has a spectacular view while the sun is going down. On the top of the hill, you will find the top attractions such as the Citadel and the Statue of Liberty. You can also find some of the best spots to take photos of the city.
On the way down hill, you can visit Gellert Hill Cave Church, the monument for bishop Gellert, and Gellért Baths.
Central Market Hall
Located on another side of the river of gellert Hill is the Central market hall. Central Market Hall is near Elizabeth Bridge. It's a local market with fresh fruit, vegetables. You can enjoy people watching, shopping, taking photos with its pretty Neo-Gothic hall.
Hungarian Parliament
The Hungarian Parliament is another must see attraction, the most iconic building in Budapest. Inside, you will have a chance to view the Hungarian Crown Jewels and the Hungarian Holy Crown.
The Shoes on the Danube Bank Promenade is the memorial nearby just south of the Hungarian Parliament Building. It displays a collection of metal shoes on the banks, memory those who were murdered there during World War II.
Simpla Kertz ( a ruin bar)
Simpla Kertz is the most iconic ruin bar in Budapest, once a hidden gem and now popular with tourists. Other ruin bars in Budapest are Durer Kert, Anker't, and Ellato Kert.
If you want more romance, take a sightseeing river cruise. It will offer different views of the city at night.
Day 2 in Budapest Itinerary
In day 2, we will explore more the Pest Side of Budapest with St. Stephen's Basilica, Dohány Street Synagogue, Heroes Square, Museum of Fine Arts, Vajdahunyad Castle, and Széchenyi Thermal Baths.
St. Stephen's Basilica,
Dohány Street Synagogue,
Heroes Square,
Museum of Fine Arts,
Vajdahunyad Castle, and
Széchenyi Thermal Baths.
Day 3 Itinerary: Day trip from Budapest
Popular day trips from Budapest are
Esztergom
Eger
Lake Balaton
The Danube and Vác
Gödöllő Palace
Nagytétény Castle and the Museum of Applied Arts
Check out my virtual tour of the best places to stay in Budapest in this video:
Is 3 Days In Budapest Enough?
So, how many days should you spend in Budapest? Three is the recommendation, but if you find you're trying to pack too much in, you could go at a slower pace. One week is certainly the maximum, but the major perk of the Hungarian capital is that it is quite low in cost, so provided you watch the cash a little, you will manage to enjoy yourself quite well, without having spent a fortune in the process.
Another tip is certainly to make sure you stay somewhere central, to cut down on the amount of time you're going to be commuting in and out of the centre, where the main transport links to the biggest attractions are all based.