I'm going to give you the rundown on what I think are the best areas to stay in Budapest for hotels. I hope this will help you decide where to stay in Budapest when visiting Hungary!
Budapest was formed on the 17th of November 1873, when the three historical cities of Buda, Obuda, and Pest merged, to form the city we know today.
Featuring a rich history and diverse culture, Budapest is the capital and largest city in Hungary, as well as the 9th largest city in the European Union.
All of these facts make Budapest an incredibly popular destination with tourists, however, they make it an equally challenging decision when it comes to selecting where in the city to stay.
So, if you are one of those who wants to make the trip, but feels they need a little guidance, I would strongly suggest reading on.
Best areas to stay in Budapest: Tips & Info
Before we jump into the ins and outs of each of my recommended destinations, there are a few things you need to consider. Things that may be deal breakers, which will determine your decision regardless on what else a district has to offer.
For example, if you need to be based near the airport or train station, then I would recommend staying in Jozsefvaros.
If you want to explore the most historic part of the city, then I would recommend Varkerulet, while those who prefer a more modern, vibrant city, would be better suited in Belvaros.
Those who prioritize long days in the great outdoors may like destinations like Angyalfold, while anyone who is all about the nightlife will lean towards a destination like Erzsebetvaros.
These may seem like small considerations at a glance, but ensuring you know where you stand on them before you book can be essential to making your trip as successful as possible.
FIND BEST HOTELS IN BUDAPEST
See More:
Where to Stay in Budapest: 7 Best Areas to Stay in Budapest
With Budapest essentially being 3 historical cities combined into one, split into 23 districts, and covering almost 1,000 square miles, narrowing down where to stay could be a major headache if you have never been there before.
While I can't possibly say what the best place to stay is, as everyone has their own likes and dislikes, I can help give you a place to start your search.
I've narrowed the 23 districts down to the following 7, which feature the greatest selection of locations and attractions to keep all manner of tourists happy.
By breaking down each of these 7 locations, I should be able to give you a much clearer picture of where best for you to stay, to get maximum value and enjoyment out of your vacation.
Best areas to Stay in Budapest Map
To see more detail of where to stay in Budapest Map, go to google map;
1. Várkerület (Buda/ District I/ Castle District), where to stay in Budapest on a budget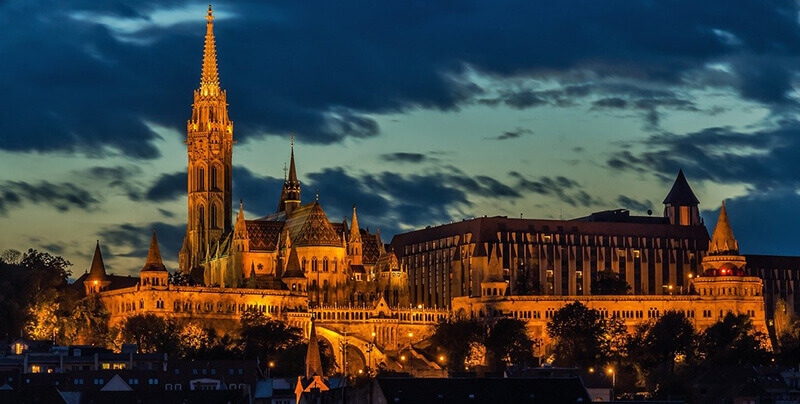 Considering Várkerület is also known as District I, it is perhaps quite apt that it is where we begin our article. The historical section of the Buda region of the city, its name translates to Castle District, which should give you a good idea of what to expect here. 
Its central attraction is the stunning Buda Castle, the home of countless Hungarian kings throughout the ages. While construction on the original building was completed in 1265, much of what you see today was added much later, in the mid-18th century.
Sitting atop Castle Hill and dominating the city's skyline, it is surrounded by buildings featuring Baroque, Neoclassical and even Medieval architecture. Within the complex are some of the most iconic attractions in all of the city, including the gothic, 14th century, Matthias Church, the Fisherman's Bastion, built to symbolize the chieftains who founded Hungary in 895, and the Sandor Palace, the official home of Hungary's Prime Ministers and Presidents throughout the years.
While that alone should be enough to entice history buffs to make a visit, the fact that the castle now houses both the Budapest History Museum and Hungarian National Gallery make it an absolutely must-see attraction.
Connected to both Clark Adam Square and the Szechenyi Chain Bridge by the Castle Hill Funicular railway, you can also enjoy travelling around all of this stunning district, in a unique and entertaining fashion.
If you have any intention of taking in the rich history and culture of this wonderful city, Varkerulet is unquestionably the best place for you to be.
Buda is the best place to stay if:
You are interested in the rich history of the city
You are interested in historical architecture
You love beautiful castles
You enjoy museums and galleries
You want to take a ride on a traditional Hungarian train
Best Hotels in Budapest in Várkerület (Buda/ District I/ Castle District)
Best luxury hotel: Hilton Budapest The 5-star hotel – Hilton Budapest can be found in the impressive Castle district, a UNESCO World Heritage Site, next to the Fisherman's Bastion and Matthias Church. Free WiFi access is available in all areas. Work out in the fitness center featuring LifeFitness® equipments and open 24 hours a day, or relax in the sauna or enjoy a massage.
Best budget hotel: Ékszerdoboz A Budai Vár Alatt is located in the center of Budapest, close to Chain Bridge, Matthias Church and Trinity Square. Complimentary WiFi is available throughout the property and private parking is available on site.
Best mid range hotel: Hotel Clark Budapest – Adults Only is set in Budapest and features a fitness center. Popular points of interest nearby include Buda Castle, Chain Bridge and Matthias Church. The property is close to popular attractions like St. Stephen's Basilica, Hungarian Parliament Building and Citadella.
FIND BEST HOTELS IN DISTRICT I
2. Belváros-Lipótváros (Pest / District V), the best area to stay in Budapest for foodies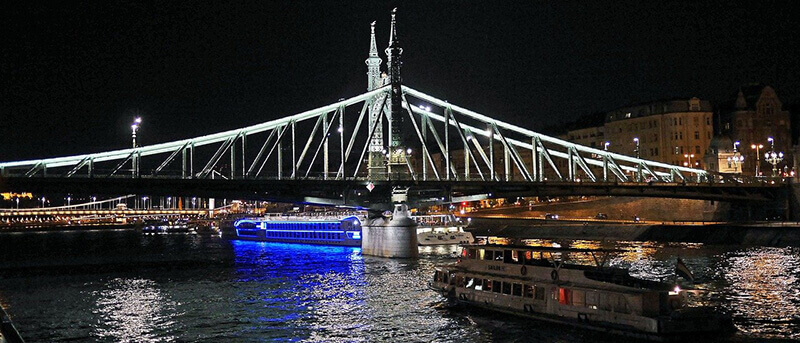 Our next stop brings us to the district of Belváros-Lipótváros, or District V, as it is also known. Its name translates to Inner City-Leopold Town (the word varos can mean city, town and borough), so, as you might expect, this is a region with two distinctly different sides.
We'll start off with the Belváros( Pest) side, which is essentially the downtown area of the city. This is the place to come for those looking to enjoy a break filled with days of shopping and sitting in cafes, while your nights are spent in the high-class bars and restaurants the area has to offer. It is home to Vaci Street, perhaps the most famous in all of Hungary, which is a pedestrian area filled with high-end establishments.
If you want to enjoy its class and style but also desire a little more to see on a vacation, attractions such as Elisabeth Bridge, the Inner City Parish Church, and the Evangelical Church On Ferenc Deak Square are just some of the options available in the surrounding area, to ensure your trip offers a diverse range of things to do.
In the Lipotvaros side of the city, the feel changes somewhat, as this is an area less designed for tourists and features a more business-like environment. Home to the Hungarian Parliament Building, this is a place filled with slightly older, less flashy buildings, which will appeal to a more niche audience than the Belvaros side.
Don't think that means there isn't still plenty on offer here though. Important buildings, such as the Hungarian Academy Of Sciences, the Supreme Court, the Ministry Of Youth, and the Ministry Of Education can all be found here, making it a perfect choice for those who like their trips to be learning experiences.
These are then offset by a selection of more aesthetically pleasing locations, such as St Stephens Basilica, Gresham Palace, Vigado Concert Hall, Liberty Square, and the Danube Promenade.
On top of all of this, the area also features a wide range of bars, cafes, and restaurants, with notedly lower prices that in the other half of the district, giving you the option to enjoy both days and nights out, without having to constantly worry about how much you're spending.
When you combine all of these elements together, it should become clear that Belváros-Lipótváros is a multi-faceted destination, which has plenty to offer for visitors with a wide range of interests.
Pest / District V: Belváros-Lipótváros is the best place to stay if:
You enjoy shopping in high-end stores
You like fine dining
You like a diverse range of sights and activities
You want a learning experience
Best places to stay in Belváros-Lipótváros
Best luxury hotel: InterContinental Budapest, an IHG Hotel enjoys an excellent location on the banks of the Danube next to the Chain Bridge. All important sights are within easy walking distance.
Best mid-range hotel: Prestige Hotel Budapest Set in a renovated historic building in the city center, the 4-star Prestige Hotel Budapest is 200 m from the Danube River and 300 m from the Chain Bridge. Free WiFi is available.
Best budget hotel: D8 Hotel Located in Budapest, the D8 Hotel offers free WiFi. 400 m from Chain Bridge and a 6-minute walk from St. Stephen's Basilica, the property provides a shared lounge and a bar. Guests can enjoy city views.
FIND BEST HOTELS IN BELVAROS-LIPOTVAROS
3. Erzsébetváros (District VII), one of the best areas to stay in Budapest for nightlife
We move now to our 3rd destination, Budapest's District VII, Erzsébetváros. Located in the Pest region of the city, this has historically been known as the Jewish quarter of the city.
The crown attraction of the area is the Dohany Street Synagogue. Built in the mid-1800's, featuring a Moorish Revival style architecture, it is the largest functioning synagogue in all of Europe.
Housed within the complex, you will find the Great Synagogue itself, along with the Hero's Temple, a graveyard, a memorial, and the Jewish Museum. For anyone interested in Jewish history in culture, both here and around the world, this is an absolutely can't miss attraction.
Despite its main attraction being something so cultured and historic, the other major draw of the area is vastly different, as this is the district to stay in for those looking to enjoy the best nightlife on offer in Budapest.
Featuring bars, restaurants and clubs, that range from cheap and cheerful to more high-end establishments, this is a place that has a huge range of choices when it comes to your evening entertainment, allowing you to eat, drink and dance the night away in a different place every time.
On the off chance you can't find somewhere to suit your tastes here, don't worry, as the district borders the sections of the 5th and 6th districts that are the runners up in the nightlife department, meaning you can easily stroll between the three, to ensure you find something that takes your fancy on any given night.
District VII: Erzsébetváros is the best place to stay if:
You are interested in Jewish history and culture
You are looking for a wide and varied choice of nightlife
Best places to stay in District VII: Erzsébetváros
FIND BEST HOTELS IN ERZSEBETVAROS
4. Óbuda-Békásmegyer (District III), where to stay in Budapest for families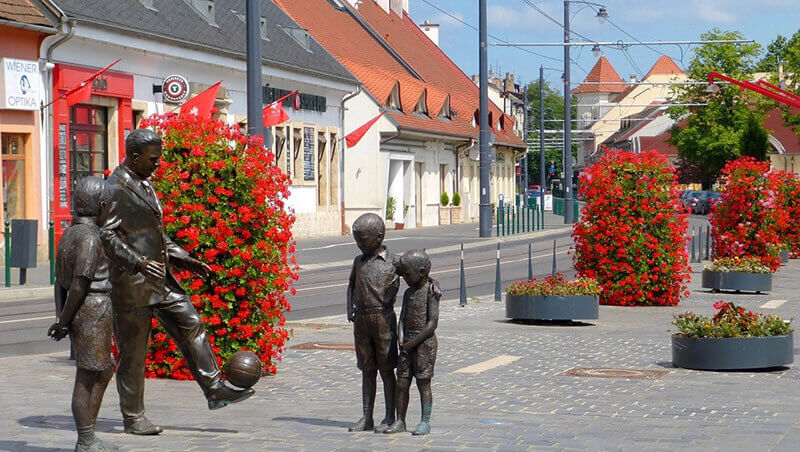 While many people are aware of Budapest being formed by the joining of the cities of Buda and Pest, the third city involved in the merger, Obuda, is often overlooked.
As you may have gathered from its name, the modern-day District III now encompasses the old city of Óbuda and offers history and culture that differs from the rest of Budapest.
Having been settled as early as the stone age, the region even served as the capital of the Roman province of Pannonia. While many of the actual remains of the city are now, unfortunately, obscured, there are still plenty of places to find out about the history of Obuda.
The Aquincum Museum contains displays demonstrating the lives of the Roman people that once lived here, surrounded by ruins of the towns they inhabited, complete with shrines, sculptures, columns, buildings, and even a sarcophagus.
The Kassak Museum displays exhibits relating to the Hungarian writer Lajos Kassak. The Óbuda Museum is dedicated to the local history of the area, complete with Hungary's only Toy Museum and one dedicated to folk furniture. There's even the Museum of Hungarian Trade And Tourism, as well as the Vasarely art museum, dedicated to his works, as well as those of a few other local artists.
Don't fret if museums aren't your thing though, as while I said many of the area's ruins are obscured, there are still a number of Roman amphitheaters, baths, and even a villa scattered around.
On top of all of this history, we still have the main attraction to get to, as the stunning Hajogyari Island, also known as Obuda Island, is located here, in the middle of the Danube River.
Connected to the mainland by multiple bridges, the island features farms, parks and even a yacht yard, making it one of the most popular attractions in the city for those looking to get away from the concrete jungle for a while. It is even the home of the Sziget Festival each year, one of the largest music and cultural festivals in Europe.
District III: Óbuda-Békásmegyer is the best place to stay if:
You are interested in Roman ruins and history
You enjoy getting back to nature
You like festivals
You want to experience a more unique culture
Best places to stay in District III: Óbuda-Békásmegyer
FIND BEST HOTELS IN OBUDA
5. Csepel (District XXI.- XXI. kerület), a laid-back location in Budapest
From one island to another, we move to the 21st district of Csepel, which is located on the northern end of Csepel Island, the largest island in the Danube. It also holds the distinction of being the only entire district that is at no point located in either of the historical areas covered by Buda or Pest.
Perhaps not as abundant with attractions as some of the other locations on this list, it does provide a history and experience that differs from the rest of the city, while offering visitors the chance to enjoy their stay in a slightly more relaxed, less built-up environment.
Largely featuring a more middle class, suburban environment, sights such as a number of gardens, an 18th century Baroque parish church, the Csepel Gallery And Museum Of Local History, the Csepel Collection Of Factory History, and even the home stadium of Csepel FC, the Beke Teri Stadion, are among the more popular attractions in the district.
Connected to the mainland by a number of bike tracks, bridges, and railway lines, this makes it the perfect spot to enjoy the quiet life, while being able to quickly jump back into the hustle and bustle of the heart of the city whenever you choose.
XXI. kerület is the best place to stay if:
You want a more laid-back location
You want a unique experience
You like river views
You want quiet accommodation that has easy access back into the city
Best places to stay in XXI. kerület
FIND BEST HOTELS IN CSEPEL
6. Angyalföld (District XIII), a beautiful river views area in Budapest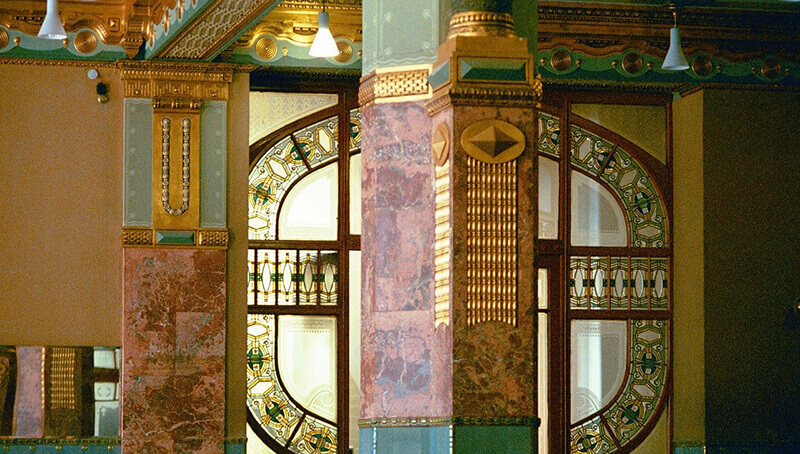 The penultimate option on our list is located in the District XIII of Angyalföld. While much of the district is a working-class area, this allows it to offer incredible value when it comes to both accommodations, as well as the prices in the surrounding shops.
However, the price isn't the reason for this location making the list. Instead, it is an attraction somewhat similar in nature to our previous two entries.
Completing the set of three Danube islands located within Budapest, Angyalföld is the location of Margaret Island, one of the most popular recreational destinations in the city.
Covered largely by beautiful landscape parks and Roman ruins, the island is ideal for those who like outdoor locations. However, it also features a number of shops and restaurants, allowing you to enjoy the rural charms, while still being just seconds away from civilization when you want it.
Among its attractions are a Centennial memorial celebrating the unification of the city, a Japanese garden and fish pond, a zoo featuring exotic waterfowl and other animals, a pavilion designed for open-air concerts, a fountain with music and light displays, and an Art Nouveau water tower, the last two of which are both protected UNESCO sites.
There are even two hotels located on the island itself and, with no private traffic allowed, this gives you the opportunity to completely immerse yourself in the environment.
District XIII: Angyalföld is the best place to stay if:
You prefer a less built-up location
You enjoy walking in parks
You like zoos
You want to take in some beautiful river views
You are interested in roman ruins
Best places to stay in District XIII: Angyalföld
FIND BEST HOTELS IN ANGYAFOLD
7. Józsefváros (District VIII), where to stay in Budapest near the airport and train station
Our final destination sees us in the District VIII of Józsefváros. Of all the districts in Budapest, perhaps none have as many faces as this, with the section located in the center of the city being the grand Palace District, with the outer reaching areas gradually going downhill the further out you go.
With that in mind, let's first focus on that central region, where attractions such as the National Museum, the Metropolitan Ervin Szabo Library, and the Academy Of Drama And Film are surrounded by a wonderful collection of bars, restaurants, and hotels, to keep you entertained day and night.
While I would suggest staying in the more central part of the district, for those who would like to explore it in its entirety, there is still plenty of attractions awaiting.
The Erkel Theatre; a Hungarian State Opera House, Orczy-Kert; one of Budapest's biggest gardens, The Centre For Foreign Languages; Hungary's oldest authentic language examination center, as well as the Hungarian Natural History Museum and Corvin Budapest Film Palace are all located here.
On top of all of that, this district is also home to a large collection of universities. Not only are many of these stunning buildings to view in themselves but they also bring with them a distinctively student culture and environment. This is perfect for those looking for a livelier environment that's attainable on a budget.
As a final parting gift, it is also the location of Budapest's main train station, making it the perfect place to stay for anyone traveling by train, who doesn't want to worry about dragging their luggage too far at the beginning and end of their trip.
District VIII: Józsefváros is the best place to stay if:
You want to stay in a student area
You want to be near the airport or train station
You are happy to explore more "rough and ready" areas
You want a great variety of bars and restaurants
Best places to stay in District VIII: Józsefváros
FIND BEST HOTELS IN JOZSEFVAROS
With all the information you've gotten so far, many of you will have already settled on the perfect destination to match your own needs. However, for those who still haven't, hopefully by answering the next few questions, I will be able to help you do just that.
How Many Days To Spend In Budapest?
Budapest is a fantastic city, with one of the richest histories you are likely to come across. While some city destinations only offer a certain type of attraction or a very small variety of things to see, Budapest has a huge number of attractions, ranging across a wide variety of interests.
So, while you could definitely have an enjoyable long weekend, I would recommend that this is a city where a stay of at least a week will be much more suitable, to ensure you get to do and see everything you want while you're there.
See More: How Many Days in Budapest is Enough?– 3 Days in Budapest Itinerary
Where To Stay In Budapest With A Family?
For people travelling as a family, specifically those with small children, I would recommend the Lipotvaros portion of the 5th District as your best bet. It is close enough to the city centre to make travelling to the attractions simple, but is just a bit quieter, allowing for a little more calmness, which is sometimes required when dealing with children.
It also features generally lower prices in both hotels and shops, making it more affordable to stay and eat at good establishments, such as the Hotel Central Basilica, while travelling as a group.
Where To Stay In Budapest For Nightlife?
While many districts in Budapest offer a good range of nightlife, Erzsebetvaros is the one that stands out the most for those making it one of the top priorities on their trip.
Not only does it have a huge collection of its own bars, clubs and restaurants, split across a wide range of prices, but it also borders the next two best places for nightlife, giving you more variety than anywhere else.
The Corinthia Budapest is a stunning, 5-star hotel, with a "superb" rating on booking.com, which will allow you to take all of that in and then retire to the pure luxury of your room, so you can recover to do it all again tomorrow.
Where To Stay In Budapest For First Timers?
Where to stay for first timers is quite a broad question to answer, so I'm going to give you a few answers instead.
If you're looking for a wide variety of sights to see, I would recommend Varkerulet. For anyone wanting to spend their trip partying, I would suggest Erzsebetvaros. Then, for anyone more interested in spending time outdoors with nature, in a more relaxed environment, I would recommend Angyalfold.
All these options should cover your number one priority but will also have you close enough to the centre of the city, so you can easily explore and discover what works best for you while you're there.
Where To Stay In Budapest City Centre?
The city centre in Budapest is located within the Belvaros-Lipotvaros district, the first part of which literally translates to "Inner City". Anyone wanting to stay here will find it ticks all of the boxes you would expect from the downtown area of a modern city.
If you really want to treat yourself to the full experience, then I would recommend a stay at the InterContinental Budapest. A stunning, 5-star hotel, with a "fabulous" rating on booking.com, this will let you experience the high life of the city, living and dining in style, for the duration of your trip.
Where To Stay In Budapest For Tourists/ Sightseeing? 
While it's hard to ever pick a best place in a city that will suit everyone, when it comes to tourism and sightseeing, I am confident that Varkerulet is the ideal place to be. Featuring the majority of the most iconic and famous locations in Budapest, there isn't a location in the city that offers more for you to do and see during your stay.
If you stay in the Monastery Boutique Hotel, with its 4-star rating and "Superb" score on booking.com, you will surround yourself with some of the best attractions in the city, in a location with a level of style and comfort to match.
Where To Stay In Budapest At Christmas?
Budapest is one of the many northern European cities that are known to put on quite a display throughout when Christmas come around. While markets, trees, displays and decorations will be present throughout the city, what's on offer at St Stephens Basilica, in the Belvaros-Lipotvaros district, goes above and beyond everything else.
For anyone wanting to make their festive trip a vacation you'll never forget, a stay at the Hotel Central Basilica will complete the experience. A 4-star hotel, with an 8.5/10 rating on booking.com, it is located right on the corner of the Basilica's square, allowing you to immerse yourself in the festivities for the entirety of your stay in the city.
Where Is Better, Buda Or Pest?
Stating which is better out of Buda and Pest is a simply impossible question to answer, as both are wonderful places, with their own unique selling points. You need to instead be asking, which is the better place for you personally, based on your own wants and needs.
Buda tends to be the more cultured, historic region of the city, so if you're looking to study beautiful architecture, learn about the city's history or get wrapped up in its culture, then this would be the choice for you.
However, if you want a more fast paced, exhilarating trip, full of nightlife and exciting experiences, then Pest is probably the way to go.
Where To Stay In Budapest Near The Airport?
When it comes to where is best to stay to remain close to the airport, I would recommend the Jozsefvaros district. While it is certainly possible to get closer to the airport, this will give you the best balance of being near to the airport but also close enough to the centre of the city that you don't waste lots of time travelling to all of the attractions you want to see.
The Hotel Nemzeti Budapest is a stunning, 4-star hotel, with a superb rating on booking.com, which makes balancing the best of both worlds as easy as it could possibly be.
Can You Stay In Budapest Airport Overnight?
While the airport is open 24/7, it doesn't feature any specifically designed sleeping facilities. That means anyone wanting to stay close for an early morning flight will either have to resort to sleeping on the floor or in a chair in the terminal, or settling for one of the hotels located in the surrounding area, such as the Ibis Styles Budapest Airport, which is located just outside its front door and has a "fabulous" rating on booking.com.
How To Stay Safe In Budapest?
Thankfully for anyone reading this, Budapest is generally a very safe city, with minimal violent crime, that often scores highly when it comes to ranking the safest cities in Europe. While it still has its bad parts, as any city will, being sensible about not wandering into rougher neighborhoods or being alone in isolated places at night is all that should be needed to keep you safe.
One issue that is worth noting in Budapest, however, is the prominence of pickpockets within the city. This is an issue that they have been clamping down on and improving in recent years but is still commonly occurring.
It's therefore important to ensure your valuables are securely stored. Leave them at hotels where possible, or store things in sealable pockets, preferably on the inside of your bag or on your person.
If you follow this advice, you shouldn't have to worry about safety during your time in Budapest.
Conclusion
So, there you have it, our article on where to stay in Budapest. Hopefully, this will have given you a clear idea of exactly what you want to get out or your trip and where the best place to stay in order to achieve that is.
Now, all that's left to do is go and start getting everything booked, so you can experience all the wonders I have mentioned for yourself.