The best areas to stay in Porto for first-timers are Ribeira, Centro-Baixa, Vila Nova de Gaia, Cedofeita, and Boavista. These are popular and safe neighborhoods for tourists that offer a wide variety of attractions and amenities.
In this blog post, I will give help you to find where to stay in Porto for the first time, for families, couples, nightlife, near the airport.
Covering 16 square miles on the western coast of Portugal, Porto is a popular tourist destination, due to the variety of attractions it is capable of providing. From beaches and wine tours to historic buildings and museums, it's a small, walkable European city that has a little bit of everything to offer.
Porto is a safe city for tourists with a low crime rate when compared to other Western Europe capital cities but like many famous tourist destinations, you should be aware of pickpockets, use common sense and take some basic precautions. It is safe to walk in the central area at night but you should avoid poor-lit areas and dark alleys.
Centro-Baixa along with Riberia is the best area to stay in Porto for first-timers because they are both super central location and close to each other. If you stay in this neighborhood, you will be located in the heart of the city, within walking distance to the most famous tourist attractions in the city as well as many restaurants, bars, and shops.
If this is your first visit to Porto, I recommend to stay at least 3-5 days to explore the city. this is a good amount of time to see highlight tourist attractions, and get the sense of the local culture and history. If you have more day, you can enjoy your holiday in a slower pace as well as take a day trip to several places neary such as Braga, Guimaraes, Vila do Conde, and Aveiro.
🎬 To get an overall idea of where to stay in Porto first time, check out this video:
14 Best Areas to Stay in Porto for tourists
1. Baixa – Se, Centro, where to stay in Porto for first-timers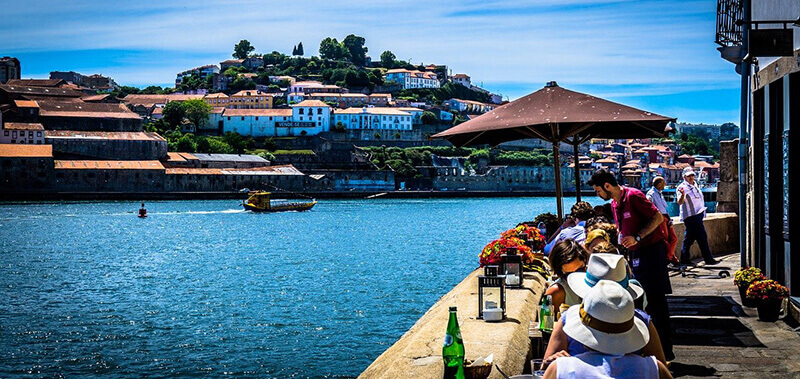 Baixa-Se, the downtown area of Porto, is the best area to stay in Lisbon for first time tourists. Located next to Cedofeita and Riberia, it is the area that stretches around grand Avenida dos Aliado (Avenue of the Allies) from the town hall to Liberty Square.
Porto's Sé neighborhood is the oldest neighborhood of the city (named after the city's cathedral). The Cathedral of Porto was the first thing to be built in the city and it dates back to the 12th century!
The city developed around it and you can still find many narrow medieval streets and alleys around the cathedral's quarter. Sé neighborhood is best to explore on foot and public transport as streets are steep and narrow, not very good for bikes and cars.
Baixa and Se is home the Porto's famous attractions, a wide range of hotels, traditional grocery stores, hipster cafes, restaurants, and nightlife venues. There area Fado houses (traditional Portuguese music) like the Casa da Mariquinhas, and several typical taverns with traditional drinks and snacks.
Cathedrals, churches, palaces, historic railway stations, Lello bookstore, and even a museum housed inside of a historic building are just some of the attractions waiting to be discovered by any history or culture aficionados visiting the city.
The changing art styles through the centuries can clearly be seen here as well, with the buildings displaying a combination of Art Nouveau, Baroque, Gothic, Neoclassical and Rococo architecture. Whether you study art or simply enjoy beautiful buildings, there is plenty on offer to keep you occupied here.
The most grandiose avenue in the city, Avenida dos Aliado is lined with neoclassical to French Beaux-arts architectural styles buildings, banks, some of the most Porto's exclusive hotels.
At the top of the avenue, you will find the Camara Municipal (City Hall) which is home to the clock tower, 70 meters high, is accessible by a 180 steps staircase. In front of the town hall is the Praça do General Humberto Delgado, a modernist statue of Portuguese writer Almeida Garrett, and Trindade Metro station.
At the other end of the avenue is Praça da Liberdade (Liberty Square), a square adorned with a statue of King Pedro IV on a horse. Nearby, you will find the São Bento Railway Station, with its famous tile (azulejo) murals.
From the station, head down to Street of Flowers (Rua das Flores), the most famous pedestrianized street, that running down to the Museu da Misericórdia do Porto, the Igreja da Misericórdia, and the Largo São Domingos.
If you head up Rua de São Filipe Néry, you will find one of the most prominent landmarks in the city, Torre dos Clérigos, 75 meters tower with a wonderful sweeping view over the city.
If you like shopping head to the Mercado do Bolhão and the famous shopping street of Rua De Santa Catarina. Running for over a mile, it is lined with bakeries, bars, cafes, restaurants, and shops, all set in buildings that ooze with the history the city is known for.
Baixa and Se are the safe neighborhoods in Porto. It offers a wide range of accommodations that suit all budgets from backpacker hostels to guest houses, B&B, apartments to luxury hotels.
Stay in Porto Center if this is your first visit; you are interested in the history of the city; you want a vibrant nightlife; you enjoy shopping; you are a fan of architecture.
Best places to stay in Porto Baixa-Se:
🔍FIND MORE HOTELS IN PORTO CENTER
See more: 29 Best things to do in Porto, Portugal
2. Ribeira, where to stay in Porto for nightlife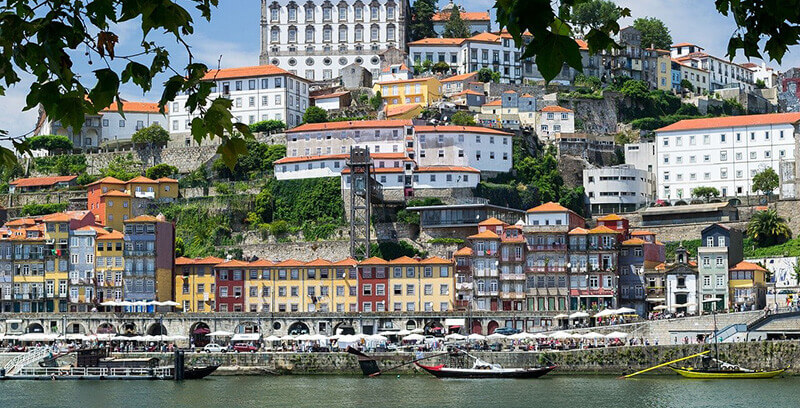 Ribeira along Baixa – Se is the best area for first-timers. Located on the bank of the Douro River, just south of Baixa, Ribeira has a central location, lively nightlife, full of winding medieval cobblestone alleyway, colourful buildings, along with numerous of waterfront restaurants and bars.
Ribeira is one of the oldest areas in the city. It's part of the historic centre and is a UNESCO World Heritage Centre. Unlike other neighborhoods of Porto, Ribeira is a flat area, it is easy to explore on foot and good for those with mobility issues.
Ribeira is also one of the most photogenic areas in Porto. Full of colorful houses along the scenic waterfront promenade. Here you will find important landmarks like the Luis I Bridge, the Praça da Ribeira, Rua da Fonte Taurina, House of the Prince, Praça do Infante, Stock Exchange Palace, the São Francisco church, and the Rua da Lada and Reboleira.
In the neighborhood, you can find plenty of coffee shops, restaurants, and bars along the waterfront, Cais da Ribeira, and the main square that is open all day and night.
The arching iron Ponte Dom Luis I bridge is dominating the waterfront area, a great place for photo opportunities, especially at sunset. It's is one of six bridges that links the Vila Nova de Gaia on the opposite bank. It is the double-decker bridge that carries the city's metro trains and road traffic. There is pedestrian access and it is well worth taking in the amazing views from the 60-meter high top deck.
Behind the riverfront, you will find the Praça da Ribeira, the center of the old city's nightlife. It's lined with restaurants, cafes, souvenir shops, and tourist attractions like a statue of St. John the Baptist, the patron saint of the city, and a three-story-high fountain.
On the Rua Alfandega (Customs House Lane) you will find Casa do Infante, a fine medieval townhouse where Prince Henry the Navigator was born in 1394, and now become the home of the Royal Mint.
The riverside restaurant is the ideal place to enjoy fabulous Portuguese food, a glass of port wine, and to watch the sunset. If you like wine, you can head to the wine cellars or wine lodges in Vila Nova de Gaia. You can learn about the wine-making process with guided tours, which usually end with a tasting of the cellar's wines.
Another must-do is to take a boat tour along the river and enjoy the beautiful beautiful views of Porto's 6 bridges including Dom Luís, D. Maria Pia, Arrabida, São João, Freixo, and Infante D. Henrique.
Accommodations in Ribeira are suited for all budgets. The boutique hotels in Ribeira's historic buildings offer a romantic getaway.
Stay in Ribeira if you want lively nightlife; you are interested in the history and culture of the city;
Best places to stay in Porto Ribeira:
🔍FIND MORE HOTELS IN RIBEIRA
3. Cedofeita, art disitrict, trendy neighborhood
The neighborhood of Cedofeita encompasses 6 parishes merged together: Cedofeita, Santo Ildefonso, Sé, Miragaia, São Nicolau e Vitória, which make up one of the trendiest parts of the city. Arts galleries, museums, gardens, markets, and independent shops make it a fabulous place to have a relaxing break.
At the same time, the district is rapidly developing and emerging, leading to more restaurants, bars, shops, and hotels opening by the day. With lower prices than more established cities, Cedofeita is ideal for anyone traveling on a budget or with a large family.
Cedofeita is the art district of Porto, with many pop-up galleries and design schools on its main thoroughfare, Rua Miguel Bombarda, and Rua do Rosário.
It's also home to one of the best museums in Porto, Museu Nacional Soares dos Reis, the romantic walk at the Crystal Palace Gardens; Igreja de Cedofeita, the oldest church in the city, and Jardim das Virtudes.
Other places of interest are the Jardim do Marquês de Pombal, the Rotunda da Boavista, Jardim do Palácio de Cristal, and Rua da Galeria de Paris.
Cedofeita also has the added benefit of being close to a number of other more famous and attraction-filled locations. This means you can enjoy all the benefits of a quiet town, without having to miss out on any of the city's best attractions.
There are some great guesthouses, nice apartment rentals, and boutique hotels in Cedofeita where you can avoid the noise of the Centro but still within walking distance to the attractions.
Stay In Cedofeita If you want to stay in one of the city's hippest neighborhoods; you want to stay in a small town but have access to larger, busier cities; you are traveling on a budget or with a family;
Best places to stay in Porto in Cedofeita:
>> CHECK MORE HOTELS IN CEDOFEITA <<
4. Vila Nova De Gaia, best area for wine lovers
Opposite Porto on the River Douro, Vila Nova De Gaia, is connected with Baixa by metro and with Ribeira, by Teleferico de Gaia cable car and the Dom Luis I bridge. Gaia has an incredible collection of wine production facilities and lodges, with at least 50 in the region.
Portugal is known around the world for its fantastic wine and many of the finest vintages come from this very location. Considered to provide the perfect temperatures and conditions for the wine to mature, you will find countless cellars filled with casks of wine, aging and waiting until it is ready to be bottled.
With a wide range of tours available, traveling between the lodges, showing you how wine is produced, and allowing you to sample them right from the source, this is an absolute must-visit location for any wine lovers out there.
Tourist attractions nearby are the Mosteiro da Serra de Pilar, a 17th-century monastery that overlooks everything in Gaia; palm-shaded Jardim do Morro gardens; the Convento de Corpus Christi which is now a venue for the arts; the 14th century Igreja de Santa Marinha with its Baroque interior;.
Don't worry if you aren't the biggest wine fan though. The area's stunning river views, fresh seafood, and small-town feel all create a charm that would satisfy many visitors even without the promise of a drink or two at the end.
Apart from the wine, Vila Nova De Gaia is also a great base for beach lovers. It offers easy access to the beaches of Praia da Aguda and Praia da Madalena.
Stay in Vila Nova De Gaia if you are a fan of wine and want to see port wine cellars; you want to be outside the city limits, in a location with a small-town feel; you enjoy seafood; you like beautiful river views.
Best Places to Stay in Vila Nova De Gaia:
🔍FIND MORE HOTELS IN VILA NOVA DE GAIA
5. Boavista, where to stay in Porto with a car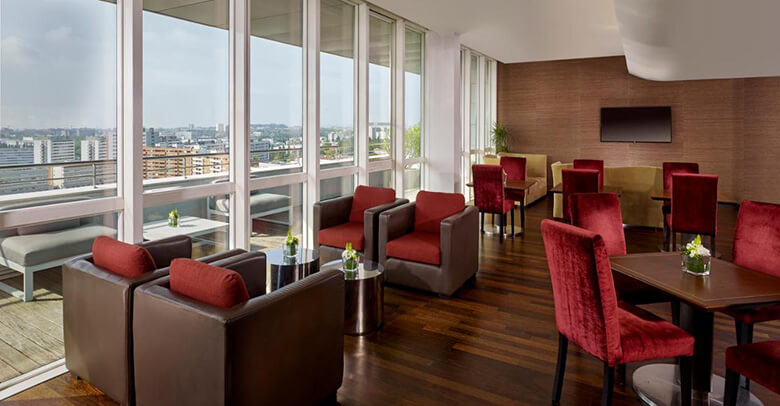 Boavista is a business district in Porto and an affluent neighborhood where wealthy families live. Boavista is known for its long boulevard, Boavista Avenue, leading you up to the sea.
Avenue Boavista is 5km long that stretches from the Rua da Boavista to Praça Gonçalves Zarco ( also known as Castelo do Queijo). It is lined with restaurants, cafes and hotels, shopping centres, office blocks, and some of this city's main attractions, such as Casa da Música, Parque da Cidade and Fundação Serralves.
In the neighborhood, you can also find the Bom Sucesso market, the historic synagogue, Parque da Cidade do Porto and the kid-friendly Hall of Biodiversity.
Located between the coast, the inner city, and the airport, it is a destination that is ideal for people who want to do a little bit of everything the city has to offer during their stay, while not having to worry about driving too far to and from the airport. Boavista is well-connected with the city center with buses, and subways.
It is also one of the few areas in the city where the hotels have parking included, so is a great choice if you plan on renting a car. It is worth noting though, that benefit largely comes due to the fact that most of the hotels in the area are of the more expensive, 4- and 5-star variety.
So, if you're looking to enjoy a little luxury and some of the finer things in life on your stay, this will suit you perfectly. On the other hand, if you are traveling on a tight budget, you are probably better off looking elsewhere.
When asked where to stay in Porto with a car, there is only one answer I have for you and that is the area of Boavista. Despite featuring more expensive hotels, it is also one of the only places in the city where you will get parking with your accommodation.
Stay in Avenida da Boavista if you travel with families; you want to be located in between both the inner city and the beach; you plan on renting a car; you like exclusive, luxury hotels; you travel on a business;
Best Places to stay in Avenida da Boavista:
🔍FIND MORE HOTELS IN BOAVISTA
6. Miragaia, charming riverside neighborhood in Porto
Located on the riverbank and adjacent to the famous Ribeira area, Miragaia is a historic 14th-century neighborhood, featuring winding cobbled streets and tall, picturesque houses. Miragaia was once home to the Jewish and Armenian communities, built on a Medieval former shipyard.
Churches, museums, and palaces provide the chance to delve into the area's history, while souvenir shops give you the opportunity to take a piece of history home with you. Its riverfront location also makes it perfect for hiring a boat or joining a tour, to cruise up and down and see the sights in style.
Popular attractions in this area are the World of Discoveries, Soares dos Reis National Museum, the Alfândega Nova, and the Church of São Pedro which is one of Porto's oldest churches.
When it comes to relaxing, you could take a tour of a Portuguese port house or sip drinks in a bar with river views. Perhaps you would prefer to enjoy some authentic local cuisine or indulge in some retail therapy? Either way, Miragaia is a fabulous place to unwind with range of luxury and budget hotels.
Stay In Miragaia If you are interested in the history of the Portuguese port; you want to take a river cruise; you want a selection of churches, museums, and palaces to explore.
Best places to stay in Miragaia:
🔍FIND MORE HOTELS IN MIRAGAIA
7. Paranhos, student-dominated areas
Located to the northeast of the city center, Paranhos is another largely residential neighborhood, a great area to experience everyday life around Paranhos.The primary reason most people visit the area is that it is near the Universities. This has led to the population being made up of large numbers of students.
As is often the case in student-dominated areas, Paranhos has a vibrant, bohemian atmosphere. Bars, cafes, and restaurants all feature a younger clientele, making them ideal for someone seeking something a little more upbeat.
As students often have little money, many of the businesses here price themselves accordingly. That means you will be able to find a great deal on everything from accommodation to amenities. This is amazing, especially considering public transport can have you in central Porto in the blink of an eye.
Stay In Paranhos If you are traveling on a budget; you are, or are visiting, a student at the University Of Porto; you want a vibrant, bohemian atmosphere.
Best places to stay in Paranhos:
🔍FIND MORE HOTELS IN PARANHOS
8. Foz Do Douro, where to stay in Porto for beaches
Located on the western coast of the city, the mouth of the Douro, the district of Foz Do Douro, often shortened locally to just Foz, a place known for featuring the best beaches the city has to offer.
While Portugal as a whole is well known for its beaches, Porto doesn't really have that reputation, given that the majority of the city is located inland. However, in Foz, you will find everything you would expect from a traditional tourist beach vacation.
There are plenty of beaches in the area including Praia das Pastoras, Praia do Carneiro, Praia do Ourigo, Praia dos Ingleses, Praia da Luz, Praia de Gondarém, Praia do Molhe, Praia do Homem do Leme, Praia do Aquario, and Praia do Castelo do Queijo.
Beautiful sandy beaches line the coast, with resort hotels located around them. The waterfront along Avenida do Brasil, Avenida do Montevideo, and the Paseio Alegre are filled with bars, restaurants, and cafes, also a great place to walk.
Along the Foz promenade, you will pass by the Jardim do Paseo Alegre and the Pérgola da Foz, one of the most romantic spots in town to take photos! Keep walking down the promenade, you will see the Castelo de São João and the Castelo do Queijo (Cheese Castle).
At the southern point of the district, you will even find the beautiful Farol De Felgueiras lighthouse, at the point where the Duoro River meets the Atlantic Ocean. This offers a clear breakpoint, where the historic inner city and its relaxed coastal regions meet.
Another must-see landmark is the Serralves Museum, one of the most important musuems in Portugal. It is housed in a building, designed by Álvaro Siza, and surrounded by beautiful gardens.
Families and chidren can visit Sea Life Porto, the city's famous aquarium with about 5,800 species of marine lifes. To explore the local daily life and grab some local cusines like cheeses, and suckling pig, head to the Mercado da Foz.
Foz is well-connected with Ribeira and Miragaia by hop-on hop-off tourist bus tours and a riverside tram. Tram line 1 starts from the historic center of Porto, near the Stock Exchange Palace, to Passeio Alegre in Foz. The tram also stop at famous sights like the Porto Wine Museum, the Tram Museum, the Arrábida Bridge.
While it may not be the first destination that springs to mind when planning a beach vacation, the ability to drive into the heart of such a historic city in as little as 10 minutes adds incredible variety and value to the destination, meaning you can easily combine history, culture and relaxation, as and when you choose to do so.
Stay in Foz Do Douro if you are after a relaxing beach vacation; you want to be within walking distance from a great range of historic attractions; you are a fan of lighthouses.
Best places to Stay in Foz Do Douro:
🔍FIND MORE HOTELS IN FOZ DO DOURO
9. Bonfim, where to stay in Porto for local vibe
Located in the southeastern part of the city is the hipster neighborhood of Bonfim. Similar to Ribeira, it is located close to the heart of the historic center of the city and is filled largely by locals. However, where it differs is that it hasn't yet been embraced by tourists, meaning it is an even quieter and more traditional neighborhood than we have seen so far.
In addition to its proximity to the city center, Bonfim has plenty to offer in its own right, with beautiful churches and parks, the stunning Fontainhas viewpoint, and even the Cemetery Of Prado Do Repouso, the oldest cemetery in the city, just some of the attractions the district has to offer.
You can also find the Church of The Lord of Bonfim, known as Igreja de Nosso Senhor do Bonfim in the heart of Bonfim. it was built in the 19th-century with Neoclassical style.
There are also green spaces such as the Parque de Nova Sintra with stunning river views, Jardim das Virtudes surrounded by some of Porto's best restaurants.
Within walking distance from Bonfim lies the attractive modern art gallery, Casa Sao Roque, within Palacete Ramos Pinto manson.In addition to its cultural attractions and traditional residents, there's another group of people that call this area home, who will be a draw for many visitors, which is the student population of the city.
Popular with students and backpackers, the area features a number of amenities for that type of demographic, such as a number of hipster coffee shops, bars, and restaurants, as well as attractions such as art galleries. It also brings with it the lower prices that are often prominent in student areas, both in the shops and bars, as well as in the accommodation prices in the region.
So, if you want to stay near the center of the city but are traveling on a budget, or simply enjoy the culture and vibrancy of the student lifestyle, then this is definitely a place worth exploring.
Stay in Bonfim if you are traveling on a budget; you want to avoid tourists; you want to be near the historic center but not in it; you are, or are visiting, a student or you simply enjoy student culture; you like art galleries;
Best places to Stay in Bonfim:
🔍FIND MORE HOTELS IN BONFIM
10. Lordelo Do Ouro, budget-friendly area, local vibe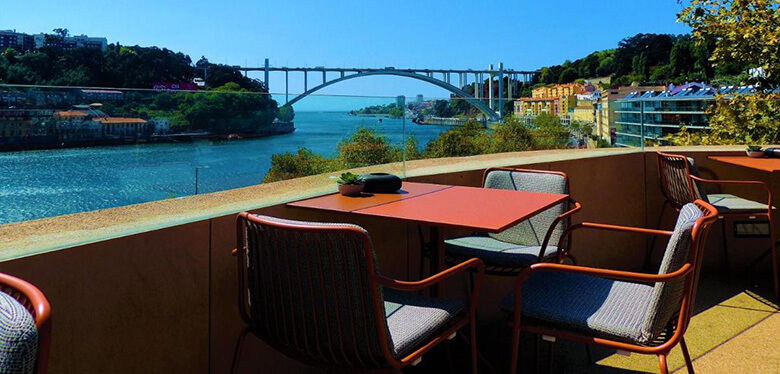 Located on the eastern border of Foz Do Douro, Lordelo Do Ouro will have you just minutes from the most fantastic beaches the city has to offer, all while staying in a more traditional area, with a quieter, local vibe to it.
Among the most popular attractions in the area are the Chapel Of Santa Catarina and the Sao Martinho De Lordelo Church. Two beautiful buildings, the former provides the opportunity to witness some great views of both the city and the sea, while the latter still rings its bell every hour, which gives you that classic, small-town feel.
For those looking for a more natural, outdoor experience, the area also features a number of beautiful gardens, such as The Garden Of Calem, with its stunning statues and rockeries, and the Jardim Botanico, a beautiful botanical garden, filled with an incredible range of plants and flowers.
The most famous though is Serralves Park. Containing a classical Villa and the Serralves Museum, the second most visited museum in Portugal and in the top 100 in the entire world, there perhaps isn't a better place to learn about the history of the area than right here, all while surrounded by beautiful, natural scenery.
With the ease of access to the busier areas, shops, dining options, and nightlife of both Foz and the city center, all while offering a lower price on accommodation than either of those can provide, this is an ideal spot for anyone traveling on a budget or seeking a bit of variety during their stay.
Stay in Lordelo Do Ouro if you want easy access to the beach; you want to be near the city center; you are on a budget; you want to visit the most popular museum in the city; you enjoy walking around gardens; you want an area with a traditional vibe.
Best places to Stay in Lordelo Do Ouro:
🔍FIND MORE HOTELS IN LORDELO DO OURO
11. Campanha, budget-friendly and convenient location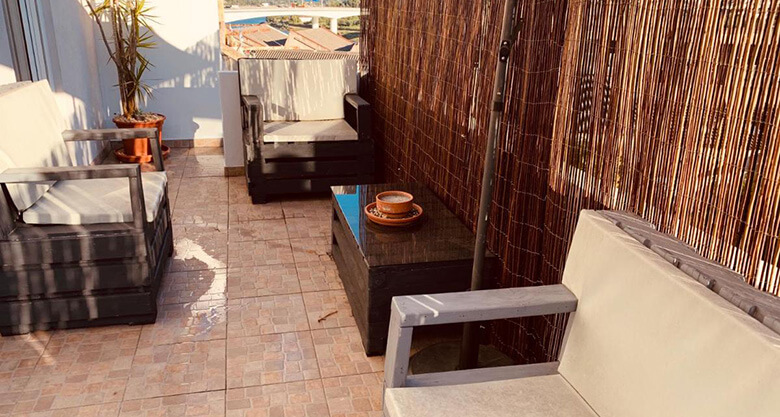 We move now to the very eastern part of the city and the district of Campanha. Being located right on the outskirts of Porto, the region has a very residential feel to it. This makes it an ideal spot to stay for those looking to be completely out the way of the hustle and bustle of the tourist areas.
This also comes with the added benefit of accommodation being on the cheaper side, though it is worth noting that the choices are more limited, making a booking in advance a must if you plan to stay here.
Thankfully, given the compact nature of the city, being on the outskirts doesn't mean you're going to waste your stay traveling in and out when you want to see the sights, as you can drive into the heart of the city in as little as 15 minutes.
Speaking of public transport, that is the topic of perhaps the most famous and important location in the district, as this is, unsurprisingly, where Campanha Train Station can be found.
The Porto train station Campanha is the largest station in the city, was built in the 19th century. The main station has the famous high-speed train Alfa Pendular and international trains.
Within walking distance from the Campanha station lies the Quinta de Boinjóia, with a palace beautiful gardens, perfect for a walk. You can aslo catch a taxi, Uber, or Cabify to visit the Quinta Villar d'Allen, where you can find the largest private collection of camellias in the city.
Campanha also boasts the FC Porto Museum and Dragão Stadium, Press Museum that exhibits World Press Cartoon each year. If you want to soak in local market, be sure to check out the Vandoma's flea market, just 15 minutes walk from the station.
Stay in Campanha if you want to be located near to the city's largest train station; you prefer quieter, more residential areas; you are happy to book your accommodation well in advance; you are looking for the best area where to stay in Porto on a budget.
Best places to stay in Campanha:
🔍FIND MORE HOTELS IN CAMPANHA
12. Ramalde, a more residential area
Located the very north of the city, Ramalde is another residential area, with a smaller range of lower-priced accommodation. There are two distinct differences between it and Campanha though.
First off, being in the western side of the city, it is much closer to the beaches in Foz Do Douro. That means you have a little more choice if you plan to spend a few days exploring the sights and others lazing on the sand.
It is worth noting, however, that it is slightly further from the city center if seeing the sights there is your main priority, though it's still less than 20 minutes away by car.
Main areas of Ramalde are Boavista Avenue which is the largest avenue in the city, Pinheiro Manso where you can find the Ramalde House, a national monumen; Bessa with the tenth largest stadium in Portugal, Estádio do Bessa; Boavista Residential Zone, and Pedro Hispano which boasts many fanstatic hotels, Music House, and the Botanical Garden.
Perhaps the area's biggest selling point though is its proximity to the airport. While the main airport that serves Porto, Francisco Sa Carneiro Airport, is located outside the city limits, this is the closest region within them to it.
So, just like the train station in Campanha, anyone wanting to avoid missing their flight home or dragging luggage all over the city will be well suited to staying here.
Stay in Ramalde if you want to remain near the airport; you plan to split your time between sightseeing and lazy days relaxing on the beach; you want to stay in a more residential area; you are traveling on a budget.
Best Places to Stay in Porto in Ramalde:
🔍FIND MORE HOTELS IN RAMALDE
13. Massarelos, hip and trendy place to stay in Porto
Massarelos is located in the south of the city, bordered by the Douro River to the south and Lordelo Do Ouro to the west.
Massarelos is similar to its neighbor to the west in many ways, being a centrally located destination, which gives you easy access to the majority of the city. However, what sets it apart is that it is known as the creative heart of the city.
This is where you can come to find traders, artists and designers working with precious stones and metals, glass, textiles, and ceramics. The Rua Miguel Bombarda, at the district's heart, offers you the opportunity to browse workshops and galleries displaying the works created by the locals.
The area even features a museum, the Museu Nacional Soares Dos Reis, where you can explore displays on many of the materials above, where they come from and how they are used.
An area with a very hip and trendy vibe, you'll find an abundance of cafes and bars, all with an uplifting feeling throughout.
Massarelos attracts many students as some of the faculties of University of Porto like Faculdade de Farmácia and Faculdade de Direito are located here.
Other places of interest are the Jardins do Palácio de Cristal, Museu Romântico, Ponte da Arrábida, Igreja do Corpo Santo de Massarelos, Museu do Carro Eléctrico, Porto's main Custom House, Rosa Mota sports hall, and a fish market.
Accommodation is also quite vibrant and diverse in the area, featuring everything from hostels to elaborately decorated guesthouses, which should provide an option for everyone, no matter your taste or budget.
Stay in Massarelos if you want a diverse range of accommodation; you prefer a hip, trendy area; you are interested in visiting craft workshops, galleries, and museums; you want to be located near the center of the city.
Best Places to Stay in Massarelos:
🔍FIND MORE HOTELS IN MASSARELOS
14. Marques, budget-friendly, local feel area
Located to the northeast of Cedofeita, Marques is a quiet and safe residential neighborhood. It's ideal are for those want to stay away from tourist area and soak in local daily life.
Marques is located close to a couple of parks like Quinta do Covelo, Jardim da Arca d'água, great places for families and children to relax. If you walk go down Rua de Santa Catarina, you will easily reach the Art Foundation called Fábrica Social.
Being primarily for locals, the prices of cafes, bakeries and restaurants are considerably cheaper than you will find elsewhere in Porto. That means you'll get a better deal on everything from food and drink to accommodation.
Its subway station can have you in the city center in just a few minutes, allowing you to visit the attractions while still saving money. When you want to stay closer to home though, there are also attractions like parks and an art foundation for you to enjoy in Marques as well.
Stay In Marques If you are traveling on a budget; you want to stay in a residential area with quick access to the city.
Best places to stay near Marques:
🔍FIND MORE HOTELS IN MARQUES
Where should I stay in Porto for the first time?
Baixa-Se, or Downtown Porto, is the best area to stay in Porto for first-timers due to its close proximity to the top tourist attractions such as the Cathedral of Porto, Avenida dos Aliado, and Rua das Flores. If you stay here, you will be located in the middle of everything, within easy access to major sights, as well as many restaurants, bars, and shops.
What are the best areas to stay in Porto?
Baixa-Se, Ribeira, Vila Nova de Gaia, Cedofeita, and Boavista are the best areas to stay in Porto because they are the most popular neighborhoods for tourists that offer a wide range of attractions and amenities.
See More:
Overall, Baixa is the best area to stay in Porto for first-timer because it is the super cetral location. Booking hotel in this area, you will be located in the middle of the action.
To book hotel, you need to decide how many days do you need in Lisbon, and for me, if this is your first visit, I suggest to spend at least 3 to 5 days in Porto. This will allow you to see famous landmarks, experience the nightlife, as well as try some good foods and wine.