The best areas to stay in Toronto for first-times are the districts of Downtown, Chinatown, Harbourfront, Entertainment District & Financial District, Yorkville, Midtown, West Queen West, and the airport neighborhood. In this guide, we will be looking at where to stay in Toronto for tourists, family, nightlife, and for budget travelers.
Located along the north bank of Lake Ontario, Toronto is one of Canada's top tourist cities. With almost twenty-eight million visitors passing through the city each year, Toronto clearly has a wide appeal. There is plenty of things to see and do to keep everyone happy no matter how long your visit.
Toronto is generall a safe city for tourists but like all big city, you should take some precautions and common sense. You should be aware of the surrounding and avoid walking at night in the neighborhoods of Bloor, Dundas Street, and Queen Street. It is safe to stay in Downtown Toronto because it's populated with people commuting and cars stuck in traffic on the streets.
If you are planning to visit Toronto for a shorter trip and want to see as much as possible, as efficiently as possible, then you can't beat the Financial and Entertainment Districts. This is where you will find most of Toronto's iconic attractions, as well as incredible shopping and hospitality.
Keeping to a tight budget is easiest if you stay around the Chinatown area. You can find plenty of affordable accommodation here, without having to stray too far from the city center.
For nightlife, the aptly named Entertainment District is your best bet. This is the main nightclub hub of Toronto. Alternatively, trendy Midtown is perfect if you prefer spending your evenings hopping between ultra-hip bars. Alternatively, if you are looking for Toronto's LGBT community, you will want to head to the Church and Wellesley district of Toronto Downtown. Also known as the Village, this is where you will find all the best gay bars in Toronto.
Toronto is the 2nd most walkable city in Canada, you can easily explore on foot. Of course, no matter where you stay in Toronto, getting around the city is super easy. Just check that your hotel is within walking distance of one of the many metro stations and you will be able to explore the whole of Toronto city with ease.
If this is your first visit, I recommend spending at least three days in Toronto, but 4 days is a good amound of time to explore the city. With three days, you can spend two day explore the city, and one day to visit Niagara Falls. This time will allow you to visit the most famous tourist attractions, do some shopping, and enjoy the food.
Where to Stay in Toronto: 8 Best Areas to Stay in Toronto
1. Downtown, where to stay in Toronto for first time tourists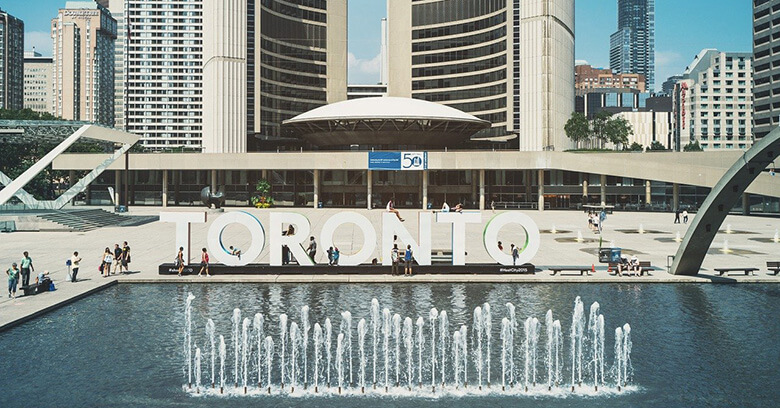 The Downtown area encompasses the whole of central Toronto. It's a big district, where you will find the best of Toronto's tourist attractions, shopping, entertainment, and hospitality. Downtown Toronto is still quite safe, even solo travelers.
If you are looking for the best area to stay in Toronto for the first time and planning a laid-back trip spent wandering the city with no particular priorities, Downtown has it all.
One of the main attractions of Toronto Downtown is the famous Art Gallery of Ontario. Hosting an array of artwork from across the world, this is a must-visit for anyone with a love of fine art. Several smaller art galleries also populate the area, in case the Art Gallery of Ontario isn't enough to sate you.
Just a short walk from the Art Gallery of Ontario is Toronto City Hall. The ultra-modern City Hall building is quite a contrast to the historic Osgoode Hall, with which it shares a plaza, Nathan Philips Square. Don't forget to take a photo with the illuminated Toronto Sign whilst you're there.
Numerous other attractions can be found throughout the Downtown area, from the Royal Ontario Museum to the Hockey Hall of Fame.
Downtown Toronto is also the perfect vacation destination for anyone who loves shopping. There are so many excellent shopping centers and districts in the city center. One of the most well-known malls is the Eaton Shopping Center, just along Yonge Street from City Hall.
First opened in the seventies, the Eaton Centre has become an iconic institution of Toronto's shopping network. With over three hundred stores and around fifty million visitors each year, this is North America's busiest shopping center.
For an even more unique shopping experience, head to the PATH Network. Consisting of twenty miles of underground walkways, this is a shopping center that will make you feel like you are in a futuristic sci-fi film.
The PATH network has numerous entrances, many of which are connected to popular attractions and facilities. If you are visiting Toronto in the winter, the PATH network becomes a convenient lifeline, allowing you to walk between sights without braving the harsh Canadian weather.
If you prefer stalls to stores, head to St Lawrence Market, the World's Best Food Market rated by National Geographic in 2012. With over a hundred stalls, selling everything from craft wares and antiques to baked goods and groceries, St Lawrence Market is the perfect opportunity to pick up some unique souvenirs.
The entertainment industry of Toronto is world-class. If you are hoping to take in a show, game, or performance, there is sure to be something on during your trip for you to enjoy. From the Rogers Centre stadium to the Air Canada Centre, Toronto always has some kind of event going on.
At the junction of Yonge Street and Dundas Street is Yonge-Dundas Square. Illuminated by the huge, neon billboards, Yonge-Dundas Square is a bustling outdoor event space often hosting film premieres and concerts. The vibrant advertisements make this an especially brilliant place to visit after dark.
Toronto is a wonderfully diverse city, and this is clearly evidenced in the number of cultural enclaves established throughout the Downtown area. Aside from boasting the largest Chinatown in North America, you can also find a Koreatown, Little Italy, Little Portugal, and Little Tibet within the city center.
Each area is known for its cultural stores and cafes, but mostly for its excellent restaurants. If you want to try authentic dishes from around the world without having to do all the traveling, Downtown Toronto has you covered.
Another must-see in the downtown is the pedestrian-only Distillery District where you can find many stylish cafes, restaurants, shops which are housed in 19th-century buildings along a cobblestone street.
As is common in such a large area, there is huge diversity in the kind of accommodation you can find in Downtown Toronto. Being a very central location, there are a lot of luxury and mid-range hotels, but there are plenty of affordable options too.
Stay In Downtown If this is your first time visiting Toronto; You want to be surrounded by sights and attractions; You want to experience as much of Toronto as possible.
Best places to stay in Toronto Downtown:
Luxury ($$$): The Ritz-Carlton, Toronto This five star hotel centrally in the downtown area, with the views of the Lake Ontario and the city skyline. You can enjoy on-site spa, Spa My Blend by Clarins, indoor salt water pool, hot tub and sauna. There are also onsite TOCA restaurant, Ritz Bar to explore different cusines and cocktails.
Mid-range ($$): Fairmont Royal York Hotel This is a four star eco-friendly property that have airport shuttle to Billy Bishop Toronto City Airport. You can also easily find an airport express train to Toronto Pearson International Airport nearby. The rooms are spacous with modern facilites.
Budget ($$): Courtyard by Marriott Toronto Downtown This three star hotel is located in the heart of city center. You can enjoy the meals at the Bistro at the Downtown Toronto Courtyard. The guest rooms are modern, spacious with free wifi, a flat-screen cable TV and tea/coffee-making facilities.
🔍FIND BEST HOTELS IN DOWNTOWN TORONTO
See more:
2. Chinatown, where to stay in Toronto on budget and food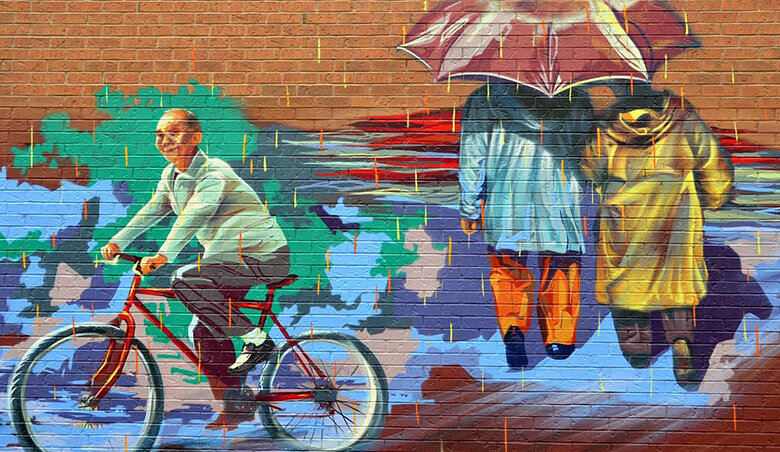 If you are looking for where to stay in Toronto on a budget, Chinatown is one of the best neighborhoods to consider. Centered at the crossroads of Spadina Avenue and Dundas Street, at the heart of Downtown Toronto, you will be able to stay within walking distance of the city center, without breaking the bank.
Toronto's Chinatown is the largest Chinatown in all of North America. A vibrant hub of east Asian cuisine, you will find far more than just Chinese food here. If you are looking for where to enjoy the best authentic Japanese, Korean, or Vietnamese food in the city, this is where to go.
This is one of the best Toronto neighborhoods to stay in if you enjoy browsing lively markets and eclectic stores. From souvenir and gift stores to lively flea markets, you can always find something interesting when you shop around in Toronto's Chinatown.
The shopping experience extends into the neighboring area of Kensington Market. Kensington Market is one of Toronto's edgiest neighborhoods. Popular with artists and students, there is a distinct urban flair that saturates the atmosphere here.
If you love bargain hunting in vintage stores and artsy boutiques, you should head to colorful Kensington Avenue. The street is lined with vintage clothing stores, craft jewelry studios, and alternative health centers.
Amongst the various markets and vintage stores, you will also find hip boutiques and art studios. It's no surprise that Kensington Market is super popular with Toronto's hipster crowd. As such, there is a healthy supply of trendy coffee shops and stylish bars throughout the neighborhood.
Kensington Market also brings even more diversity to the neighborhood's culinary scene. Hugely popular with foodies, you can find some fantastic restaurants offering cuisines from around the world.
As one of the most affordable Toronto neighborhoods, you won't find any luxury accommodation here. Whilst there are a few more stylish, boutique hotels leaning into the artsy, hipster atmosphere, you will mostly be choosing from comfortable practicality.
You Should Stay In Chinatown If you are trying to keep to a tighter budget; you love off-piste shopping and bustling markets; you want to stay in Toronto's most diverse neighborhood; you are a hipster at heart and appreciate an edgier inner-city atmosphere.
Best Hotels in Toronto in Chinatown:
🔍FIND BEST HOTELS IN CHINATOWN
3. Harbourfront, where to stay in Toronto for waterfront views
Harbourfront is one of the most aesthetically lovely districts in Toronto. If you are hoping to score a hotel room with stunning views across Lake Ontario, this is your best bet.
Aside from the scenic views, you will still be staying right at the heart of the city so will have easy access to top attractions.
Between the Harbourfront's beauty and the convenience of its central location, this is one of the best areas to stay in Toronto for first-time visitors. It will certainly give you a fantastic first impression of the city.
The water's edge is lined with leafy parks in between the numerous marinas. You will find plenty of cafes, restaurants, and breweries with lovely lake views to enjoy a romantic meal or date night.
There are even some pretty beaches where you can relax on the soft sand, perfect if you are visiting in summer.
Harbourfront is made even more convenient thanks to Union Station. Union Station is Toronto's principal train terminal. Connecting to both the city's metro network and lines leading out across Canada, Harbourfront is ideal for exploring the whole of Toronto as well as the surrounding area.
If sightseeing is your priority, staying in Harbourfront will have you within walking distance of many of Toronto's main attractions. The CN Tower, Ripley's Aquarium of Canada, and the excitements of the Entertainment District are all just across the Gardiner Expressway.
This is also where you will find some of Toronto's major stadiums and arenas. In addition to the Rogers Centre, you also have the Air Canada Centre, or the Scotiabank Arena as it is currently known. Both host regular sports and music events, which keep the area lively.
Harbourfront is one of the best areas to stay if you want to spend time exploring the Toronto Islands. The three main Toronto Islands can be accessed via a quick ferry ride from Jack Layton Ferry Terminal next to Harbour Square Park.
With their numerous comfortable beaches, the Toronto Islands are a particular highlight for anyone visiting Toronto in summer. The islands are covered in lush forests and open parks, so this makes a welcome reprieve from the concrete crush of Downtown Toronto.
The islands are home to some lovely restaurants. If you want to enjoy a delicious meal in scenic surroundings, with stunning lakeside views, this is the place to visit. It will be considerably less crowded than most of the mainland restaurants too, ideal if you want a more peaceful evening.
There's even an amusement park on Central Island, with over thirty rides for the family to enjoy. Combined with the open space for kids to run around, this is one of the best areas to stay in Toronto for families.
The combination of a central location and lakeside views means that you won't find many budget hotels in Harbourfront. Typically, you will be looking at the higher end of mid-range, but it's definitely well worth the price for all the perks of the area.
You Should Stay In Harbourfront If You want a hotel with lake views; Staying close to the city centre is ideal; It is your first time visiting Toronto; You are traveling into Toronto by train and want to keep close to the major Union Station; You are attending an event at the Air Canada Centre; You are visiting Toronto in the summer.
Best places to stay in Toronto in Harbourfront:
🔍FIND BEST HOTELS IN HABOURFRONT
4. Entertainment District & Financial District, where to stay in Toronto for nightlife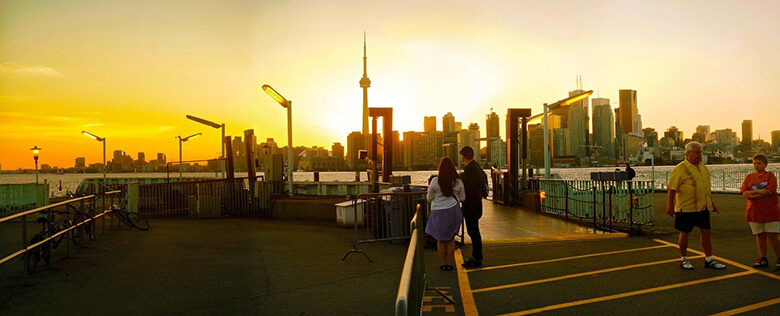 Right in the center of Downtown Toronto, the Financial and Entertainment districts are two of the most convenient neighborhoods for travelers to stay in. They are particularly perfect for visitors who want to explore the whole city, rather than one particular area you have your heart set on.
As well as being surrounded by all the shops and restaurants you could want, you will also be staying right in the midst of Toronto's top tourist attractions.
The CN Tower, City Hall, and PATH Network are all located here. Meanwhile, the sights and attractions of Harbourfront are just minutes away.
As the tallest freestanding structure in the western world, the CN Tower is one of Toronto's principal tourist attractions. More than two million people visit the tower each year. The primary attraction of the CN Tower is the stunning panoramic view of Toronto and Lake Ontario from the top.
Those who want more than just a brief glimpse of the view can enjoy dinner at the 360 Restaurant. Combining world-class cuisine with the ever-changing views of the revolving restaurant, this is an opportunity for a dining experience you will never forget.
The CN Tower is also located right next door to Ripley's Aquarium of Canada. Another of Toronto's top attractions, the aquarium makes a fantastic day out for the whole family.
Having Ripley's Aquarium of Canada in the same park as the CN Tower makes it a super convenient, time-saving combo attraction. It's even more convenient if you are attending a baseball game at the Rogers Centre too.
The stadium, home of the Toronto Blue Jays, is just across a small plaza from the CN Tower and Ripley's Aquarium, so you can squeeze in some easy sightseeing right before heading into a game.
Toronto's Entertainment District is the beating heart of the city's nightlife. If you like to stay out all night, taking full advantage of Toronto's party scene, you can't beat the Entertainment District.
This is where you will find the majority of Toronto's nightclubs, mostly centered around Adelaide Street and the King Street area. With some of these venues not even opening until midnight, you know you will be able to keep partying well into the morning.
Of course, no Canadian sightseeing trip would be complete without hockey making an appearance. The Hockey Hall of Fame is also located in the Financial District. If you are interested in displays of hockey gear and interactive exhibits, it is definitely worth stopping in.
It's not just the proximity to so many attractions and amusements that makes The Financial District and Entertainment District the best places to stay in Toronto. Union Station is also located at south of the Entertainment District.
With connections throughout Toronto and outside of the city, Union Station is a convenient port by which to both enter and explore the whole of Toronto.
Located in the heart of Toronto's most touristy area, the Financial District and Entertainment District can be more expensive when it comes to accommodation.
The high demand for hotels in the area does mean that there are plenty to choose from. As far as high-end and mid-range options, you are sure to find something to suit your taste. You will have a harder time if you are keeping to a smaller budget.
Stay In The Financial District and Entertainment District if You want to spend your nights partying in the city's top nightclubs; You want to stay super central to as many of the major sights and attractions as possible; You are visiting Toronto for the first time;
Best places to stay in Entertainment District:
🔍FIND BEST HOTELS IN ENTERTAINMENT DISTRICT
5. Yorkville, where to stay in Toronto for luxury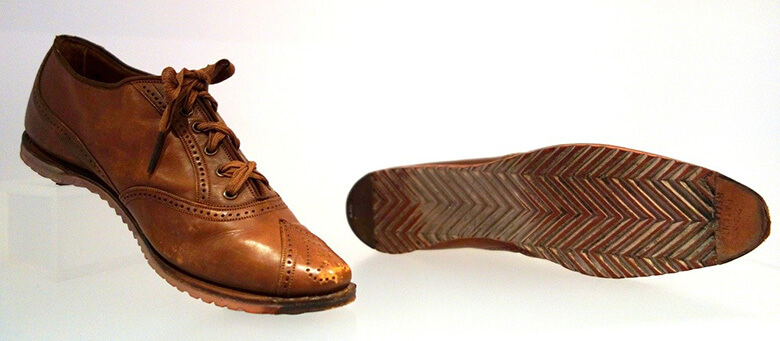 One of Toronto's fanciest neighborhoods, Yorkville is the area for those who appreciate and can afford, the finer things in life. If you are planning a luxury city break, there is no more luxury area in Toronto than Yorkville.
The main attraction of Yorkville is its shopping experience. From well-known brand names to exclusive designer boutiques, Yorkville is a shopaholic's wonderland.
The stretch of Bloor Street between Avenue Road and Yonge Street is known as Mink Mile, due to the many big-name, designer brands that have stores here. Dolce and Gabbana, Dior, and Tiffany are just some of the labels you can browse along Mink Mile.
Of course, once you get tired of wandering the endless shopping streets and need a break to put down your bags, you can head to one of the many trendy cafes or chic restaurants that populate the area.
A little outside of the main tourist area, Yorkville is a bit quieter than the more central districts of Downtown Toronto. Whilst it is simple enough to hop on the metro and head into the city center, Yorkville is better suited to those who don't plan to spend their whole vacation sightseeing.
That's not to say that there is nothing to see in Yorkville itself, either. The Royal Ontario Museum is one of Toronto's top museums and definitely worth a visit. Located on Bloor Street, it offers a convenient change of pace from hitting the shops.
With varied exhibits on natural history and the cultures of the world, there is sure to be something to interest everyone. Fans of architecture can also marvel at the building itself, as the blend of an old brick building with the hypermodern extension is a sight worth seeing.
An unusual, yet perpetually popular attraction in Yorkville is the Bata Shoe Museum. As the name suggests, this is a museum that displays various exhibits of shoes, a perfect tie in to the many shoe stores and fashion houses throughout Yorkville.
It's not just any shoes though. The Bata Shoe Museum displays exhibits on everything from how fashions in footwear have changed throughout the centuries to shoes from specific cultures and how specific shoe styles are used in different media genres.
The Bata Shoe Museum also displays shoes worn by notable people and celebrities. If you have ever wanted to get up close to the fancy footwear donned by your favorite musician or actor, this may be your chance.
Then there are the numerous art galleries and studios strewn throughout the neighborhood. Yorkville is an area known for being the epitome of style and this is evident in its arts scene.
If you want to pick up more than just clothes and accessories on your Toronto shopping spree, this is a great opportunity to pick up some stylish souvenirs.
Of course, being such a high-end neighborhood, the price tag on Yorkville is equally luxe. This is a location for those who are happy to spend a bit more on five-star comfort. If you have the budget to spend on luxury accommodation, then you will have plenty of choices in Yorkville.
There are a couple of more affordable options tucked away in the neighborhood. However, if you are planning a more low-cost trip then this is not the best area for you. Even outside of accommodation, the area doesn't much cater to smaller budgets.
You Should Stay In Yorkville If You are planning a luxury vacation; High-end shopping is your preferred holiday activity ; You have a very generous budget; Sightseeing in the city centre is not your top priority.
Best places to stay in Toronto in Yorkville:
🔍FIND BEST HOTELS IN YORKVILLE
6. Midtown, where to stay in Toronto in a laid-back neighborhood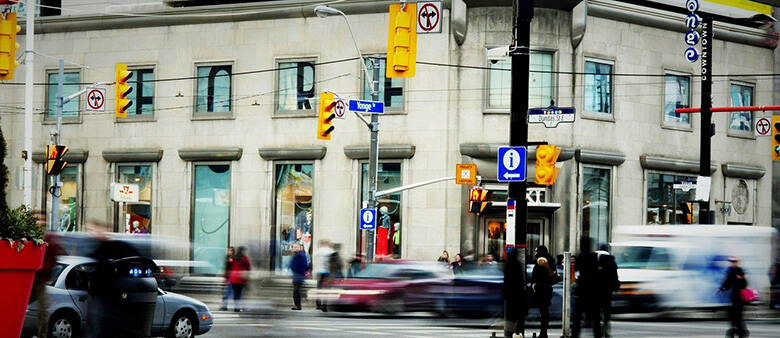 Extending north from fashionable Yorkville, Midtown Toronto is a largely affluent suburb that covers a lot of the northern part of the city. Whilst much of the area consists of leafy, middle-class neighborhoods, the southern end borders the University of Toronto campus, making it popular with students.
A little further out of the city center than many of the other neighborhoods I have mentioned, Midtown is perfect for those looking for a more laid-back residential district. If you want to get a taste for everyday, local life in Toronto, Midtown is the perfect place to try.
The thriving student population has helped establish the area as one of the best Toronto neighborhoods for nightlife. If you like to keep partying well into the evening but the city center nightclubs aren't quite your style, Midtown is a great alternative.
Instead of the raucous clubs of the Entertainment District, Toronto Midtown is populated by trendy bars and fashionable cocktail houses. You can find excellent bars and restaurants throughout the district, but they are mostly condensed around the Yonge Street area.
Being further removed from the attractions of the city center, Midtown is not ideal if you want to spend your whole vacation sightseeing. Whilst you will be able to get in and out of Downtown with ease thanks to the metro, you will spend a fair amount of time traveling back and forth.
However, there are some attractions worth visiting in Midtown itself, so you don't have to trek all the way into the city center. Grand Casa Loma is the crown jewel of the Midtown area. The resplendent 18th-century castle allows visitors to tour both the castle and the surrounding grounds.
There are various other historical attractions near the castle too. The Tollkeepers' Cottage Museum and the Spadina Museum are both within walking distance of the castle.
Stay In Midtown If You want a more laid-back neighborhood outside of the bustling city center; A vibrant nightlife scene is important to you; You want to experience Toronto like a local.
Best places to stay in Midtown:
🔍FIND BEST HOTELS IN YORKVILLE
7. West Queen West, where to stay in Toronto in a trendy district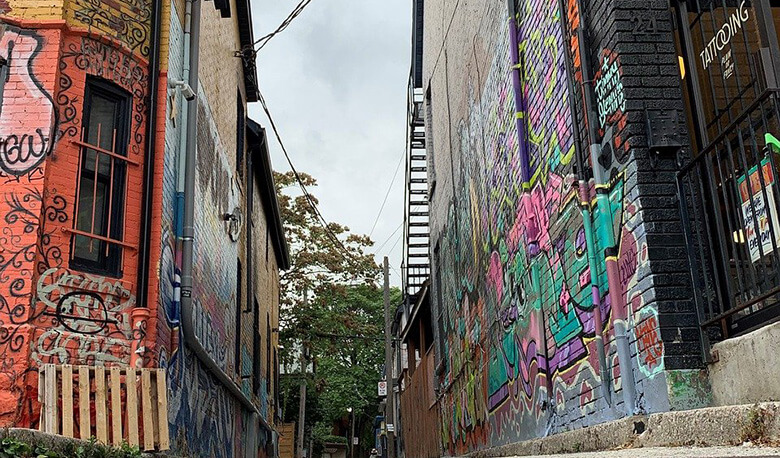 One of the trendiest Toronto neighborhoods at the moment, West Queen West is a small district centered around Queen Street West. Like Chinatown and Kensington Market, West Queen West is popular with Toronto's young, hipster crowd.
However, where Chinatown has a gritty edge, West Queen West has a more refined style. Dubbed one of the coolest neighborhoods in the world, West Queen West is the center of Toronto's creative and arts culture.
The streets here are lined with independent fashion boutiques, hip cafes, and cutting-edge restaurants. In amongst it all, you will find numerous small art galleries and studios.
This is where the artists of Toronto come to make and share their work and it saturates the atmosphere with a creative buzz.
The art here doesn't just stay on canvas and in studios either. If you love street art, this is the place to find it in Toronto. There's an area just off of Queen Street West known officially as Graffiti Alley, for the incredible artwork that covers every surface.
Far from the scrawled 'tags' that may spring to mind when you think of graffiti, Graffiti Alley is a canvas for true street art. The length of the road is covered in vibrant murals. It's a hugely popular destination for influencers to visit and take some impressive photos to post on Instagram.
Being so popular, the small community is rapidly expanding into neighboring districts. King West, just south of West Queen West, in particular, is seeing a swift rise in the number of street fashion stores springing up in the neighborhood.
Whilst West Queen West and Chinatown share a trendy, hipster vibe, they don't share a similar price point. With such a fashionable reputation, the accommodation in West Queen West can get pretty pricey, especially considering it is outside of the city center.
Stay In West Queen West If You want to stay in one of the coolest neighborhoods in the world; Being right at the heart of the city center is not your priority; You love independent art; You want to stay at the heart of Toronto's street art and street style scenes.
Best hotels in Toronto in West Queen West:
🔍FIND BEST HOTELS IN WEST QUEEN WEST
8. Airport Area, where to stay in Toronto near airport
The main airport servicing the Toronto area is the Pearson International Airport. Several miles west of central Toronto, this is obviously not the best area to stay if you are planning a full vacation in the city.
However, if you happen to be stopping into Toronto on your way elsewhere or between flights, then this is the best area to stay. There are tons of hotels here catering to the many travelers that pass through the busy airport every day.
You will mostly be looking at contemporary chain hotels, so don't set your heart on the boutique experience. There's still a decent variety though, so whether you want something simple and affordable, or are willing to pay for a little extra luxury, you will have plenty of choice.
If you have a long enough layover, then you will still be able to get into Toronto city to visit the main attractions and get a taste for Toronto's vibe. The airport is connected to Toronto's metro system, so you can simply hop on a train and be transported into the heart of the Downtown area.
If you want to get out of the airport or your hotel, but don't want to trek all the way into the city, you can always head to nearby Centennial Park.
The large open park is a lovely place to enjoy a walk amongst the trees and around the lakes. There's even a greenhouse with over two hundred tropical plant species to enjoy.
You Should Stay In The Airport Area If You are only in Toronto for a layover; You have an early flight and don't want to have to deal with public transport in the morning.
Best places to stay near Toronto airport:
🔍FIND BEST HOTELS NEAR AIRPORT
🎬 Check out my virtual tour about the best places to stay in Toronto in this video:
See more:
It is easy to see why Toronto is one of the most popular tourist destinations in North America. There is tons for everyone to see and do here, making it perfect for all kinds of travellers and vacations.
Whatever your plans, needs, and preferences, I'm sure you have picked up on at least one Toronto neighbourhood that sounds like your perfect match. Being more familiar with what the whole city has to offer will make planning your itinerary even easier too.
If you have managed to come to a final decision on exactly the best areas to stay in Toronto, then all that's left is to start booking your perfect trip. I'm sure you will have a wonderful trip to Toronto, no matter where you choose to stay.