The best areas to stay in Sicily for both first time and returning tourists are Palermo, Catania, Taormina, Syracuse, Cefalù, and Letojanni. These are the most popular neighborhood for tourists that offer a wide variety of attractions and amenties.
This blog will give you more details about where to stay in Sicily for first-timers, without a car, for best beaches, couples, families, sightseeing, nightlife, as well as the safest areas to stay in Sicily.
Sicily is the largest island in the Mediterranean and the southern-most landmass of Italy. With a balmy, subtropical climate and accommodating tourism industry, Sicily is a hugely popular destination with travelers year-round.
Famous for its sprawling sandy beaches and crystal-clear waters, as well as its lemons, distinct cuisine, and historical ruins, the island is a treasure trove of exciting things to do, see and try. From fully catered resorts, along the shores of golden beaches, to adventurous excursions up active volcanoes and a plethora of options in between, Sicily has it all.
Palermo, Catania, Cefalu, Taormina are the popular places to stay in Sicily for tourists. Parlemo is best to stay if you want to stay in the capital of Sicily, you enjoy Sicily's history, culture, architecture, nightlife, and cuisine. Mean while, it's better to stay in Catania, Taormina, and Syracuse if you want a good base to explore the east coast and to go to Mount Etna.
If this is your first visit, I recommend staying in Palermo because it's the cultural, economic and tourism capital of Sicily. It's the best place to experience authentic Sicilian cuisine, history and culture. Palermo is the transport hub of the west of Sicily, offering easy access to other famous attractions on the island.
Cefalu is best to stay if you're looking for a beach vacation. This small town is famous for its beautiful beaches. Despite the millions of tourists who visit each year, the area still feels less crowded and more relaxed than the bustling beach cities of Catania or Palermo.
If you are looking for the best place to stay in Sicily without a car, look into Catania and Palermo because they are the main transportation hubs for each side of the island. They both have a very walkable city center, you can easily explore on foot.
Catania is the good base to visit Sicily's eastern towns such as Taormina, Ragusa, Noto, and Siracusa. Palermo is the good base to visit Sicily's western towns such as Cefalù, Trapani, and Agrigento.
Where to stay in Sicily: Best areas to stay in Sicily
1. Palermo, best area to stay in Sicily for first time tourists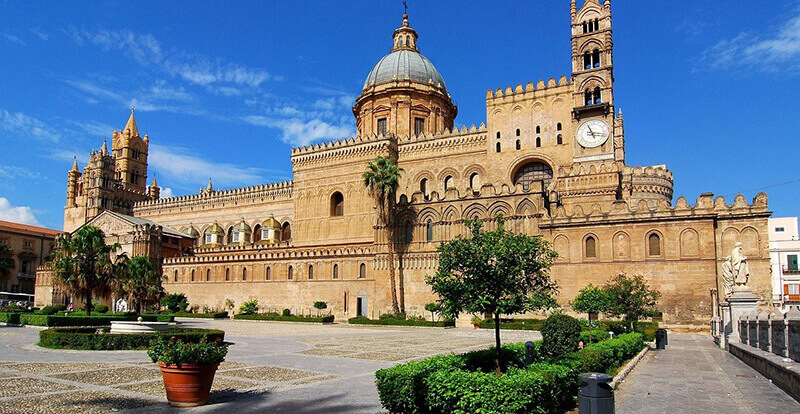 Palermo is the best area to stay in Sicily for the first-timers. It is packed with baroque buildings, churches, palaces, museums, and art galleries; it has a great nightlife with many bars, restaurants, and plenty of accommodation options that suit all budgets.
Palermo is the regional capital of Sicily on the northwest part of the island. A historic port town with multi-cultural history, the city was awarded the title of Italian Capital of Culture in 2018. 
Palermo is a relatively safe city with low rates of violent crime, among the safest cities in Italy for street crime. But as you travel to any big city, you should always practice common sense and be aware of your surroundings.
Bearing the distinctive marks of its Moorish heritage, you can still find many open-air markets around Palermo, many of which resemble traditional Arabic souks and bazaars. This is an excellent place to sample an array of street food, or take street food tours.
The baroque square of Quarto Canti (also known as Piazza Vigliena) stands at the intersection of Via Maqueda Street and Via Vittorio Emanuele Street. It divided the Old town into four neighborhoods La Kalsa, Vucciria, Albergheria, and the Capo.
With such a long and culturally varied history, Palermo is full of beautiful buildings in a variety of architectural styles. The UNESCO World Heritage site, Arab-Normal Palermo Cathedral is a particularly grand example. The 12th-century cathedral is surrounded by streets lined with markets, and you can find several museums and art galleries nearby.
Another important landmark is the Royal Palace of Palermo home to the Palatine Chapel, located on Piazza Independenza. This Norman Palace has the Royal Apartments and the exhibition space.
The largest opera house in Italy is Teatro Massimo Vittorio Emanuele, located on the Piazza Verdi. The Capuchin Catacombs and Cathedral of Monreale are also must-see attractions.
Located in the neighborhood of La Kalsa, the Botanical Garden and the Villa Giulia houses the Etruscan Museum is the most important and beautiful garden in the entire city of Palermo. it's a good spot for families with children.
For history buffs, you can find a few museums such as Museo Archeologico Regionale, Galleria Regionale in the Abatellis Palace, and the Modern Art Museum.
For foodies, you have some local open-air food markets like the Vucciria street market in Piazza Caracciolo, the Capo market in the Capo quarter, and the Ballaró street market in Albergheria.
If you're looking for beaches, you will need to travel a little outside of the city. Despite being a port town, the shores directly in Palermo aren't great for lounging or swimming. The most popular beach around Palermo is in the village of Modello, about 20-minutes away by bus. A traditional fishing village, this is a great opportunity to try some fresh, local seafood too.
Another popular day trip from Palermo is Mount Pellegrino. Hike to the top, enjoy the charming views and visit the Sanctuary of Saint Rosalia, the patron Saint of Palermo.
In the winter, the temperature drops, and even snowfall is not unheard of. If you are looking to soak up some winter sun, you are best to avoid this area and head further south.
Falcone Borsellino /Palermo Airport is 23 km northwest of central Palermo, to travel from the airport to the city center, you can take a taxi, it can take 40-50 minutes; a shared shuttle bus or the cheapest way to get to central Palermo is the Prestia e Comandè bus, or the train -the Trinacria Express runs between Palermo airport and Stazione Centrale every hour.
The best way to get around Palermo is by walking on foot; you can also rent a bike and cycle around Palermo with BiciPA. You can also use public transport: the AMAT bus and tram network.
You can buy the tickets at tobacco vendors and AMAT kiosks for €1.40 for 90-minute, or you can buy tickets on the bus for €1.80 only for that bus ride. Don't forget to tap your ticket on the tram/bus, or you could get a fine!
Palermo offers a good selection of accommodations from budget bed and breakfast, guesthouses, apartments to mid-range and luxury hotels. Palermo is also a good base to explore the north, west, and center of the island include Trapani, the Madonie Mountains, Agrigento, and Enna.
Say in Palermo if you're visiting Sicily for the first time; you travel without a car; you love food, you want to appreciate Sicily's Arabic heritage, you love architecture, beaches are not your priority.
Best places to stay in Sicily in Palermo:
🔍FIND BEST HOTELS IN PALERMO
See more:
2. Catania, great base to explore southern and eastern Sicily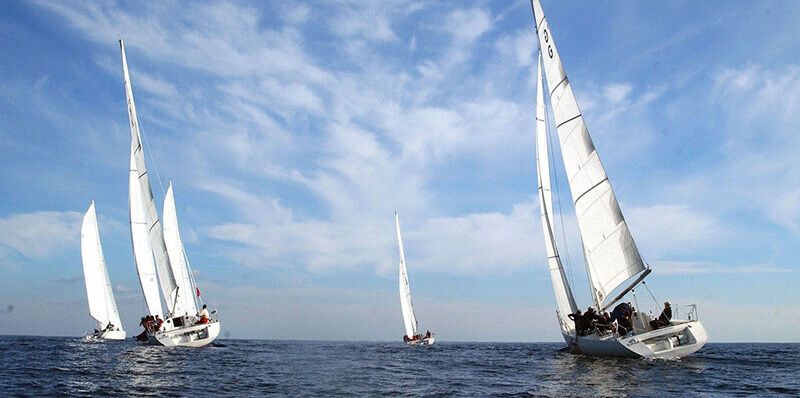 Catania is the second-largest city in Sicily, located on the east coast of Sicily, under the shadow of Mount Etna. With a history of occupations and rebuilding, due to volcanic eruptions and earthquakes, the city is home to an eclectic mix of building styles. 
Catania has many Baroque architecture sites, a vibrant nightlife with many restaurants, coffee shops, and wine bars. Catania is just 8km from Catania-Fontanarossa International Airport, making it a great base to explore southern and eastern Sicily like the coastal towns of Taormina and Syracuse, and Villa Romana del Casale.
One of the most iconic buildings in Catania is the UNESCO World Heritage Site of the Monastery San Benedetto. First built in 1355 and then rebuilt over the centuries following earthquake damage, the building is stunning inside and out. It also boasts its own art museum in its abbey.
At the center of Catania lies the delightful Duomo Square. The square and the surrounding buildings were designed by Giovanni Battista Vaccarini. In the center of the Piazza del Duomo is the 17th-century Elephants Palace, the black lava elephant, also known as "Diotru" or "Liotru" by the locals, dates back to Roman times and carries an Egyptian obelisk on its back.
On the east of the square stands the gorgeous Norman Cathedral, which is dedicated to St. Agatha, the Patron Saint of the city, and was built on the remains of Baths of Achille (Roman Spa). There's a huge Festival of Saint Agatha on 5 February each year.
From the south of the piazza toward the port, you will see the 17th century, typical Catania baroque style, arch of Porta Uzeda. A quick right here will take you into the bustling and odorous fish market.
Located in Piazza Federico di Svevia, the ancient Norman fortress of Castello Ursino was built in the 13th century by Frederick II of Hohenstaufen.
Other points of interest are the Roman Theatre, Teatro Romano in Via Vittorio Emanuele, and the smaller theatre Odeon was built during the second century AD in Roman times.
Set at the base of Mount Etna, one of the world's most active volcanoes, the city has been damaged by eruptions on multiple occasions. In fact, large parts of the old iterations of the town have been buried under lava. Over the years, portions of these buried buildings have been excavated, allowing visitors to view an underground glimpse into Catania's past.
Despite the destructive power of Mount Etna, the volcanic soil around it is particularly fertile, making it a great place to grow Sicily's famous lemons. These are best enjoyed by indulging in the Catania culture of 'kiosks', small stands selling freshly mixed, refreshing beverages, made from fruit syrup, soda water, and salt.
Sicily's proximity to Etna also makes it a great place to stay for anyone who wants to venture up the famous angry mountain. A number of walking tours are available, both for those who want to approach the summit, as well as those who just want to explore the surrounding foothills.
Catania's crime rate overall is moderate, be alert and aware of pickpockets, and motorcycle-riding snatch thieves targeting handbags, wallets, avoid walking at night on the street.
Stay in Catania if you want a good base to explore the island; you travel without a car; you love historical buildings, you want to sample the freshest Sicilian lemonade, you want to explore the famous Mount Etna, you want a more laid-back city break.
Best places to stay in Catania Sicily:
🔍FIND BEST HOTELS IN CATANIA
3. Cefalu, where to stay in Sicily with family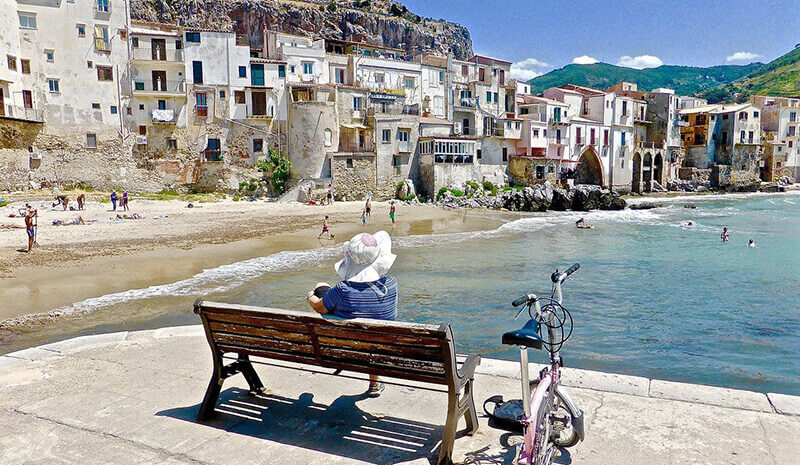 Cefalu is the best area to stay in Sicily for couples, families looking for a laid-back beach holiday. It's full of local restaurants, shops, cafes, and bars, especially around Corso Ruggero, the main artery of the historic town.
Located on the northern coast of Sicily, Cefalu is a relatively small coastal town, considering the crowds of tourists that flock here each year. It's just 60km from Palermo and very well-connected by train. The two primary draws to the area are the medieval cathedral and the picturesque beaches.
The Cathedral of Cefalu (the Duomo) is a Norman structure, built in the 12th-century and remarkably well preserved. The equally well-preserved mosaics on display here are exquisite examples of Byzantine art and are some of the best surviving specimens in Sicily.
Arguably the main reason for the town's popularity is its beaches. Cefalu Beach is a white sandy beach, with all of the beauty you would want from the Mediterranean coastline. The buildings of the old fishing town press right up against the shoreline, providing beautiful scenery and some very conveniently placed hotels.
If you want to stay within just a few steps of the closest beach, this is the town for you. Some hotels even have their own private beaches for guests to take advantage of.
The close proximity to the beaches makes it an ideal location for families traveling with children. Not having to worry about carting a car full of beach gear and excited children miles to the nearest beach makes for a much more relaxing vacation.
For the same reason, the town is perfect for anyone who doesn't intend to hire a car. The central train station is within walking distance of the shore, so you can easily drop your bags at your beachside hotel and head out into the sun.
If you want to visit the best viewpoint in the area, climb to the top of the beautiful mountain La Rocca. It's also a home of ruins of the Norman castle dating back to 1061. The Tempio di Diana is a Roman temple that was built in honor of the goddess Diana.
For foodies, check out food at some of the best restaurants like the Il Normanno reataurant in Via Vanni, Ristorante Le Chat Noir, Al Porticciolo, and Tentazioni Mediterranee.
Other things to do in Cefalu are walking along the promenade of Cefalù, from the Lungomare Giuseppe Giardina to Vittorio Emanuele Street; admire the picturesque harbor, alleys and medieval buildings: Lavatoio, Osterio Magno;
Check out the Museo Mandralisca, a Cefalù's town museum; Relax at Piazza del Duomo; Take a photo at a small cove called the Molo; A trip to the volcanic Aeolian Islands, or picturesque Castelbuono.
Cefalu offers a wide range of accommodation from Bed and Breakfast, budget backpacker hostels, to sea-front luxury hotels lodgings that have a private beach and outdoor swimming pools.
Stay in Cefalu if you are traveling with children want a safe town, a family resort town; you want to be near to some of Sicily's most beautiful beaches; you have an appreciation for Norman-Byzantine architecture and mosaic art; you won't be traveling in a car.
Best places to stay in Cefalu Sicily:
🔍FIND BEST HOTELS IN CEFALU
4. Taormina, where to stay in Sicily for nightlife
Further north along the coast, to the east of Mount Etna, sits the town of Taormina. Set in the hills between the volcano and the coast, this is another popular spot for those looking to explore the mountain. It is the safest town in all of Sicily.
Taormina is better stay than Catania if you prefer a beautiful mediaeval resort hill town. Taormina is a popular resort town that ticks a lot of boxes for tourists. Beautiful beaches, historical attractions, close to Mount Etna, and has a vibrant nightlife with plenty of bars, clubs, and restaurants. Taormina is great for couples, families, nature lovers, and hikers.
The best way to get around Taormina is on foot; renting a scooter is also a good option, driving a car around Taormina is not recommended as not enough parking spaces and the roads are narrow and steep. You can easily walk within 15 minutes from one end to the other of town, and you can also use a cable car to the beach runs every 15 minutes.
The town itself still retains much of its old medieval architecture. The 13th-century Duomo di San Nicola still displays some of its original features, despite numerous alterations through the centuries.
The center of Taormina is formed of winding streets and alleyways, populated with little craft and antique shops. It's a great place to spend an afternoon picking up some unique souvenirs and tasting some traditional food at the local cafes.
In June the area comes alive as it hosts the Taormina film festival, which draws Hollywood stars and industry professionals to the area for weeks of filming, screenings, and press releases.
You can often find some familiar faces wandering the alleyways and beaches, so if you have ever wanted to get up close and personal with the stars, this is your chance.
Possibly the most significant attraction in this area is an ancient Greek amphitheater. Nestled in the hills, with views out over the surrounding valleys, the preserved ruins of this ancient stadium still host live music and theatrical performances.
Evidence of the ancient Romans can also be found near the Palazzo Corvaja, in the ruins of the smaller Odeon theatre, built-in 21BCE during the town's time as a military base. The Palazzo Corvaja itself was once the seat of the Sicilian Parliament and now houses the Museum of Art and Tradition.
The best beaches in Taormina are Isola Bella, Pearl of the Mediterranean, a pebble beach fronting the islet, with the lush vegetation; Giardini Naxos with its famous Recanati Beach, a fine sand beach where you can rent umbrellas and sunbeds;
Mazzarò beach, pebble beach, the cable car station that connects easily Taormina city center to the beaches; Letojanni Beach a few steps from the village of Letojanni; Mazzeo Beach, Spisone Beach, Sant'Alessio Siculo with its famous Castello di Sant'Alessio.
Accommodations in Taormina are mostly upscale due to its popularity, but you can also find guest houses, self-catering apartments, Bed and Breakfast.
Stay in Taormina if you want lively nightlife; you love history, you want to stay in a beautiful medieval town with stunning views, you love film and want the chance to meet some big industry names, you would like to experience a show in an ancient Greek amphitheater, you want to explore Mount Etna.
Best places to stay in Sicily Taormina:
🔍FIND BEST HOTELS IN TAORMINA
5. Syracuse, where to stay in southeast Sicily for history buffs

If you want a mix of the city life in Catania and beautiful mediaeval resort hill tow of Taormina, it's better to stay in Siracusa, as Siracusa blends everyday life and tourism.
To the southeast is the ancient city of Syracuse (also known as Siracusa). So historically significant that the city as a whole holds UNESCO Heritage status, the city is a must-visit for anyone with a love of classical history and culture. it is home to the ancient city center, the island of Ortygia, and Syracuse's archaeological park where you can find ancient Greek and Roman ruins.
If you want to experience the atmosphere of historic Sicily, you should head to the old town of Ortigia. Boasting beautiful architecture, walking around this mostly pedestrianized quarter is like taking a step back in time and you can visit the nearby Syracuse morning market to pick up some fresh local delicacies to snack on.
The winding streets of Syracuse's old town are a charming place to spend an afternoon observing traditional Sicilian life. Pop into some of the small, local shops to pick up some unique, Syracunian souvenirs.
The most famous landmark in the area is the Grand Theatre of Syracuse. One of the largest Greek amphitheaters in the world, the site draws tourists from across the world, to marvel at 5th-century architecture.
In summer each year you can experience the theatre as it was meant to be, as the Festival of Greek Theatre puts on a varied itinerary of plays in the open air.
About 14 miles outside of Syracuse city, lies the ancient UNESCO heritage site of the Necropolis of Pantalica. With a history stretching as far back as the bronze age, and many of the old structures still standing and able to be explored, it's well worth the drive out if you have the time.
Other attractions to check out include Castello Maniace – a citadel and castle in Syracuse, and the Cathedral of Santa Maria Delle Colonne – an ancient Catholic church.
Apart from historical attractions, Syracuse also has great beaches for swimming such as Plemmirio Beach, Arenella Beach, and Ognina Beach. It's also surrounded by bars, cafes, shops, and restaurants.
Stay in Syracuse (Siracusa) if you love classical history, you want to experience classical theatre at one of the world's greatest ancient amphitheaters, you want to soak up the traditional culture of Sicily.
Best Places to stay in Syracuse Sicily:
🔍FIND BEST HOTELS IN SYRACUSE
6. Trapani, best place to stay in Sicily on west coast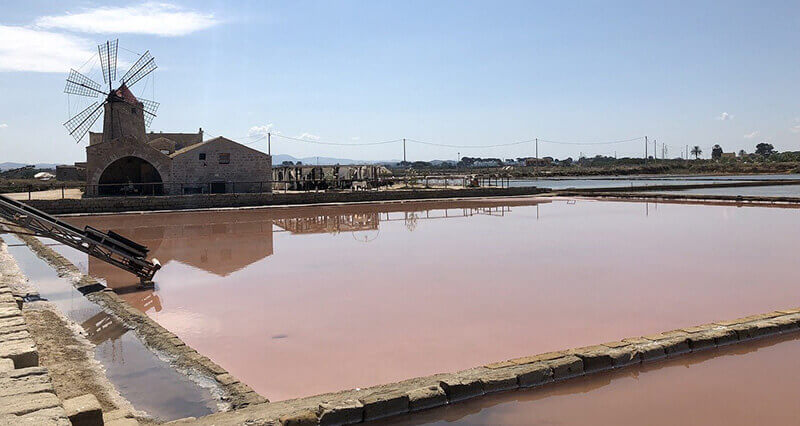 Located at the northwest coast of the island, Trapani is still a major fishing town, with much of its economy reliant on the busy harbor. With this in mind, Trapani is a great place to visit if you want to try some of the freshest seafood you are likely to find.
The town is also a major exporter of marsala wine, which you can sample at one of the intimate harbor-front bars. The city of Marsala itself is also only about a 45-minute car ride away if you want to sample the wine straight from the source.
Trapani is a popular stopping-off point for anyone looking to explore the islands of the Egadian Islands. The three main islands of Favignana, Levanzo, and Marettimo are accessible by ferry, and each has its own distinct appeals.
Whilst you could squeeze them all into a single day if you are short on time, you could easily dedicate a day to each of you are staying longer.
For some stunning views of Trapani, head up to the nearby mountain village of Erice. A beautiful, medieval town in its own right, full of traditional cafes and souvenir shops, the real gem is Erice Castle.
Perched on a cliff high above Trapani, the fortress offers panoramic views out over the city and across the ocean. On a very clear day, you can see all the way across the African continent.
You also have Saltworks, giant salt fields, with windmills; Trapani's Old Town, Cattedrale di San Lorenzo – the church of San Lorenzo, Santuario dell'Annunziata, Piazza Garibaldi, Torre Colombaia, 14th-century defensive tower – Torre di Ligny, Museo Regionale Pepoli, and Sant'Agostino.
Accommodations in Trapani are affordable guest houses, budget hotels, apartments, and B&Bs.
Stay in Trapani if you want to stay in a gateway to Egadian Islands; you love seafood; you want to have day trips to San Vito Lo Capo and Castellammare del Golfo; you want to experience some of the most impressive views in Sicily.
Best Places to stay in Trapani Sicily:
🔍FIND BEST HOTELS IN TRAPANI
7. Castellammare del Golfo, a charming seaside town on the north-western coast of Sicily
Located between Palermo and the Zingaro Nature Reserve, the town of Castellammare del Golfo gets its name from the prominent medieval fortress that still stands strong along the cliffs jutting out into the sea. The castle is open to visitors and boasts its own museum, with exhibits on the anthropological and cultural development of the area.
The town itself is full of shops, cafes, bars, and restaurants, many of which overlook the marina. As a historically significant port town, you can also find buildings and places of worship in the styles of the many different peoples that have held power over the area throughout the centuries.
The peninsula on which Castellammare del Golfo sits is considered one of the most beautiful in all of Sicily. Take advantage of the beautiful scenery and crystal-clear waters by stopping at one of the bars or restaurants along the busy fishing harbor for a lunch of freshly caught fish.
Alternatively, spend your afternoons soaking up the sun on one of the city's nearby beaches. The most popular beach is Plaja, but there are several to choose from if you want somewhere quieter.
Castellammare del Golfo is situated almost equidistant between Palermo and Trapani, about 20 miles from each, and both make for interesting day trips if you have the time.
Stay in Castellammare del Golfo if you are looking for where to stay in Sicily for a week; you want a city break with easy access to comfortable beaches; you want to visit Palermo, Zingaro Nature Reserve or Trapani, but don't necessarily want to stay there.
Best Places in Castellammare del Golfo:
🔍FIND BEST HOTELS IN CASTELLAMMARE DEL GOLFO
8. Agrigento, home of the Valley of the Temples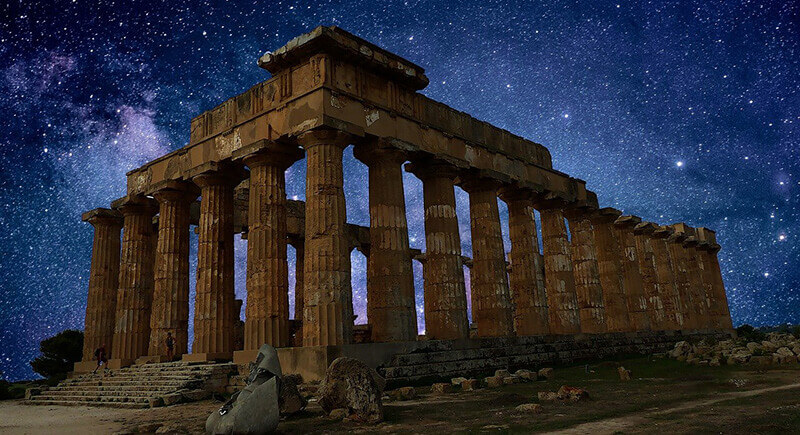 Starting life as the ancient Greek colony of Akragas, around 580BCE, Agrigento has a long and colorful history, with many of its ancient structures still well preserved and open to visitors. The city is generally safe, but be aware of pickpockets and keep an eye on your belonging as common sense when you're traveling to any city.
The most famous tourist attraction in Agrigento is the Valley of the Temples. Whilst many of the temples that once stood along this ridge have fallen to time, earthquakes, or invasion, several impressive examples still stand. Most notable are the Temple of Hera and the incredibly well-preserved Temple of Concordia.
You can travel by city buses to get to the Valley of the Temples from the Agrigento/bus train station in 8 minutes, stops at Museo Archeologico/ Insula Romana and Punta di Ristoro/Templi.
The surrounding area is full of even more ancient sites to explore, including the still scorched remains of sacked temples and numerous necropoleis. Many of the artifacts excavated from the area are on display at the nearby Regional Archaeological Museum.
The main town has mostly moved on from its medieval history and now boasts a modern array of shops, bars, and restaurants catering to the busy tourism industry. Most of the action centers around the bustling main street of Via Atena.
You can still find some examples of historical buildings scattered amongst the newer mansions and high-rises. The beautiful, 13th-century Santa Maria Dei Greci church in Agrigento old town is worth a visit. It's situated at the end of Via Atena and is a lovely example of gothic architecture, built on the foundations of an ancient temple of the goddess Athena.
You can also check out Agrigento market, Scala dei Turchi – a white rocky cliff located on the coast of Realmonte, near Porto Empedocle; Capo Rosso beach in Realmonte – a beautiful beach situated near the famous Sacala dei Turchi beach, and Torre Salsa Nature Reserve – located midway between Sciacca and Agrigento.
Stay in Agrigento if you love history and wandering old ruins; you love ancient temples specifically; you are willing to travel a little for the beach.
Best Places to stay in Agrigento Sicily:
🔍FIND BEST HOTELS IN AGRIGENTO
9. Noto, beautiful baroque town in south-east of Sicily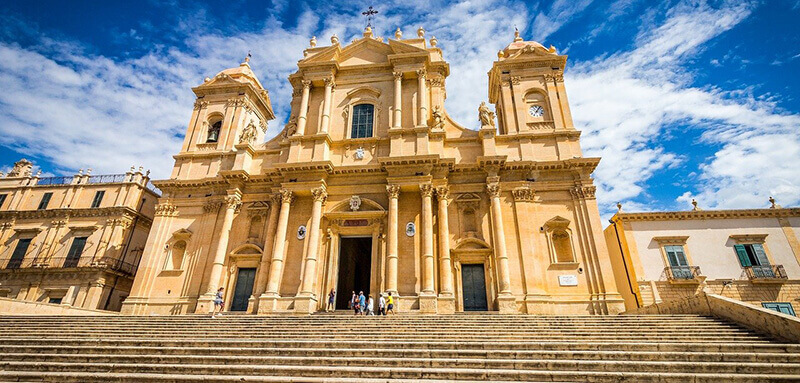 Destroyed in the 17th-century by a terrible earthquake that devastated the south-eastern coast of Sicily, the city of Noto was completely rebuilt in the Baroque style. That legacy has led to Noto being famous for its stunning architecture, distinct from cities with more eclectic historical sites.
Truly the architectural marvel that is Noto can't be understated. The historical beauty of the town has earned it UNESCO Heritage status, and you will be able to see why the second you arrive.
Full of gorgeous cathedrals, churches, and palazzos, you won't get bored of wandering the magical streets of Noto.
The city leans into its refined atmosphere, boasting a plethora of fashionable shops, cafes, restaurants, and bars, all nestled amongst the sweeping architecture.
The artistic roots of the city are also honored by the many murals to be found painted across the stairs around town. Easy to miss when you are upon them, keep your eyes peeled when approaching public stairways and you may spot an unexpected masterpiece.
In May, the road leading up to the Palazzo Nicolaci di Villadorata is transformed into a wonderland of color, as the Infiorata di Noto, or the Noto Festival of Flowers, fills the streets with beautiful floral displays. Don't just expect your standard bouquets, the arrangements on show blanket the participating roads. Perhaps avoid the town in late May if you suffer from hay fever.
The city is also popular for its beautiful beaches, with San Lorenzo and Avola just a quick car ride away.
Stay in the Baroque towns of Noto if you love Baroque architecture; you want a more refined city break with less of the tourist crush; you are visiting in May and want to attend the flower festival; you want a city break with access to some beautiful beaches.
Best Places to stay in Sicily in Noto:
10. Ragusa, a historical area in southeast Sicily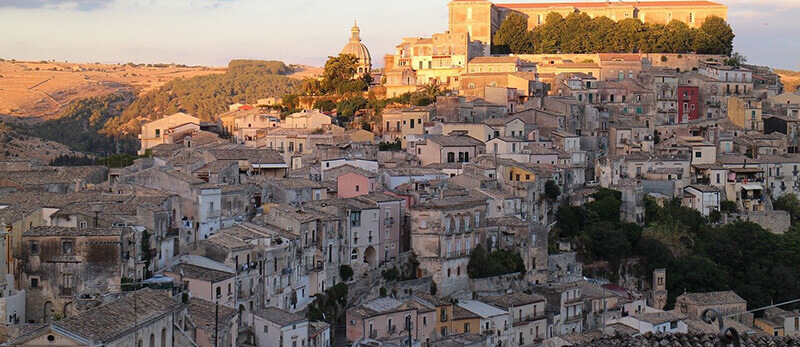 Similar to its neighbors Nota, Catania, Modica, Scicli, much of Ragusa was destroyed by an earthquake in the 17th-century and rebuilt in the baroque style. Although less renowned than its coastal cousin, you can still find some beautiful examples of baroque architecture in the old town of Ragusa Ibla.
A deep ravine separates the town into two sections, Ragusa Ibla and Ragusa Superiore, connected by four bridges.
Ragusa Ibla is an old town, full of history and pretty buildings. The winding network of backstreets is home to characterful shops and intimate cafes. In the Old Town, you will find the Basilica di San Giorgio with the imposing neoclassical dome, built by Rosario Gagliardo in 1738, on the of 200 steps.
Other attractions in Ragusa Ibla are the Hyblean Gardens – Giardino lbleo and the Chiesa di Maria delle Scale (St. Mary of the Steps).
Ragusa Superiore (Upper Ragusa) is the modern part of town, full of bars, shops, restaurants, and the usual conveniences you expect from a modern city.
The biggest attraction on this side of the city is the 18th-century Ragusa Cathedral, an architectural beauty to rival some of the examples in the old town. Head up to the top of Ragusa Superiore for some truly beautiful views of the entire city.
Being further inland than most of the other cities on this list, this is not the best area if you prioritize spending time on the beach. Whilst Ragusa does have some attractive beaches along its nearest coast, they are all quite a journey away.
Stay in Ragusa if you want a city break full of beautiful baroque architecture; you want to stay in one of the safest places to stay in Sicily; you don't care about being near beaches.
Best places in Sicily to Stay in Ragusa:
🔍FIND BEST HOTELS IN RAGUSA
11. Piazza Armerina, where to stay in Sicily off-the-beaten-path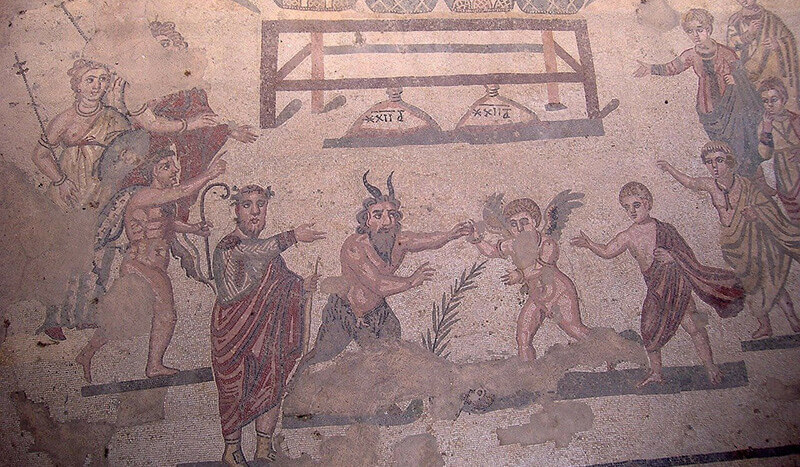 The inland town of Piazza Armerina, far from the golden beaches of Sicily's coastal towns, may seem like an unusual tourist hotspot at first glance. However, the town is hugely popular with travelers, due to the famous 4th-century Villa Romana del Casale. It is a UNESCO Heritage site in Italy since 1997.
Exceptional for its sheer size, which took several excavations before it was fully appreciated, the villa draws crowds of tourists year-round to explore the ancient structure. The beautifully preserved, vibrant mosaics housed within the villa display a visual representation of ancient Sicilian life.
Apart from the famous Villa Romana del Casale, you climb up from the main square Piazza Garibaldi to the hill to see the 17th-century Baroque style Cathedral, Duomo di Piazza Armerina; the Museo Archeologico; the narrow cobblestone Via Monte street; and the Chiesa di San Martino;
In August, the town hosts the Palio dei Normanni festival. For several days, the city celebrates its medieval heritage with re-enactments of battles, jousting, horse races, and parades. If you love history, you won't want to miss this annual event.
There are quite a few Beds & Breakfasts, apartments, and hotels in Piazza Armerina.
Stay in Piazza Armerina if you want to explore off-the-beaten-path attractions; You enjoy exploring classical ruins; You are interested in art history; You are visiting in August and are interested in historical re-enactments; Beaches are not important for your trip.
Best Places in Piazza Armerina:
🔍FIND BEST HOTELS IN PIAZZA ARMERINA
12. Scopello, charming village on the north west coast of Sicily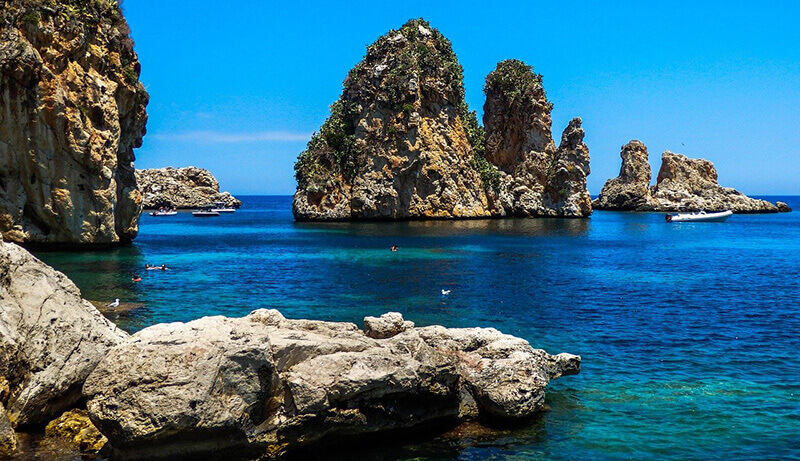 Located on the north-western coast of Sicily, the quaint, coastal village of Scopello is an up-and-coming tourist destination, drawing an increasing crowd of visitors with its picturesque scenery and traditional, small-town atmosphere.
Scopello is located between Castellammare del Golfo and the Zingaro nature reserve, 70km from Palermo, and 40 km from Trapani. Scopello is a small village that expanded around a traditional Sicilian country estate, Baglio.
Tonnara di Scopello is a village located just a short drive by car from the main Scopello square. It was the most important tuna fishing station dating to the 15th century, now used as a sunbathing and swimming area.
Between Baglio and Tonnara, you will see the most beautiful streets, and make sure to visit the beautiful Scopello's open-air church.
Aside from the charming village itself, the biggest attraction in the area is the rock formations jutting out into the cove. Its crystal-clear waters are an irresistible draw to swimmers, who flock to the bays around Scopello, despite the rocky shores, to explore its marine life and distinctive stone structures.
The best beaches in the Scopello area are Playa at Castellammare del Golfo, the charming Zingaro Natural Reserve (Riserva dello Zingaro), family-friendly beach Cala Mazzo di Sciacca, and Baia di Guidaloca.
With an increasing tourist market threatening to deplete the very small-town charm that makes this destination so popular, you may want to visit sooner rather than later, before it loses its charm.
Stay in Scopello if you want to experience small-town Sicily; you want a break away from the more well-known tourist hub.
Best Places to Stay in Sicily in Scopello:
🔍FIND BEST HOTELS IN SCOPELLO
13. Messina, great for learning about local culture
Messina is the closest point on the Island of Sicily to mainland Italy. It's also the third-largest city in Sicily. It is a port city that welcomes Mediterranean cruise ships. The result is that tourism plays a large role in its economy alongside locally-produced grapes, olives, and fruit.
Two of Shakespeare's plays were based on Messina; it has existed for many centuries. The heart of Messina is its huge square Piazza del Duomo with its Duomo (Messina cathedral) and bell tower. The city is filled with museums, and galleries, while its architecture is evidence of local skills.
Located near the Duomo's bell tower, the monumental Fountain of Orion, the Fountain of Neptune, a sculpture of four sea monsters in Via Sant'Agostino, and two fountains in Via I Settembre.
Other attractions are the second most important church in Messina Santissima Annunziata dei Catalani, the Regional Museum, Torre Faro, Camposanto, Madonnina, Temple Christ the King, Lago di Ganzirri, Chiesa del Carmine, San Marco d'Alunzio.
Getting around Messina easily with public transport, with buses taking you throughout Messina. Many of its highlights are within walking distance and if needed, call a cab at Piazza Duomo, the Piazza Cairoli, Central Station, and the Via Calabria.
Expect a vibrant nightlife here and choose from cheap budget hotels and B&Bs to luxury places for accommodation.
Stay in Messina if Architecture is a real interest of yours; You want plenty of accommodation choices; You enjoy learning about local culture.
Best Hotels in Sicily to stay in Messina:
🔍FIND BEST HOTELS IN MESSINA
14. Milazzo, a coastal town with beach, old town, medieval castle
Legend has it that Milazzo was the place in ancient times where Ulysses fought Polyphemus as recounted in the Odyssey. This port is popular with the many boats sailing in this part of the Mediterranean.
Milazzo is not a big place, yet it appeals to visitors wanting access to the sea, and its lovely beach. It has an old town, a beach, a castle, a Spanish quarter, and access to the ferry terminal to visit the Aeolian Islands with Lipari, Filicudi, and Panarea.
Public transport links the harbor to all parts of the town where you will find all the amenities a visitor might want. You will find Milazzo walkable as well.
The Castle of Milazzo is the main landmark which is in a prominent position on the hills. There are other ornate religious buildings, Spanish walls, the Old Cathedral, and churches, largely in Baroque style.
In the Old town, you will find the medieval quarters of Milazzo, the 18th-century Shrine of St. Francesco di Paola with the chapel of Jesus and Mary inside, the 16th century Palace of the Viceroy, the 16th-century Church of Our Lady of the Rosary in Via S. Domenico.
The Lower Town is the area nearby the Piazza Caio Duili with attractions like the Palazzo Marchese Proto, the façade of the Church del Carmine, and the Cumbo Borgia Street with its New Cathedral.
Stroll along the seafront promenade in lower Milazzo, you will reach Cape Milazzo and the Pool of Venus, and the 18th-century Shrine of St. Anthony of Padua.
You will find everything from budget accommodation to high-end luxury hotels.
Stay in Milazzo if you want a good range of accommodation; Access to ferries and boats is important; You are interested in architecture.
Best places to stay in Sicily in Milazzo:
Hotel Medici Located in Milazzo's historic centre, in a 19th-century building, within easy walking distance from the cathedral, the castle, and the harbour for ferries to Aelioan Islands, public beach – Baia del Tono Beach and the seaside promenade.
Manzoni 46 – Ospitalità siciliana Set in front of the Port of Milazzo, just within a short stroll from Baia del Tono Beach, Milazzo Harbour, provide air-conditioned rooms with free wifi, a terrace, and free private parking.
🔍FIND BEST HOTELS IN MILAZZO
15. San Vito lo Capo, good for rock climbing
The coast of Sicily is its big attraction. San Vito lo Capo is just a small coastal town that is somewhat off the beaten track but that is part of its appeal. The immediate area is mountainous, so rock climbers are attracted to San Vito lo Capo as well as those wanting to be on a beach.
The beach of San Vito lo Capo has a blue flag, an ideal place for families with kids. Other beaches nearby are a small and red sand beach Santa Margherita, Isola delle Femmine, Cala Capreria, and the pebble beaches of Tonnara dell'Uzzo.
It is ideal for family holidays with lovely seafood restaurants, good swimming, and plenty of places to explore. It is walkable which is good because public transport is limited. The fortress, watchtower, and lighthouse are the town's highlights.
The fortress-sanctuary, Santuario-Fortezza of San Vito lo Capo is located in Via Savoia, built in the 14th-century. The lighthouse is a romantic spot for sunset. You can also check out the small, 16th-century chapel Cappella di Santa Crescenzia, Via Venza street. and the museum of the sea Il Museo del mare.
Nearby attractions are Zingaro Natural Reserve, Castellammare-del-Golfo, Tonnara del Secco, and Erice e Segesta.
If you visit San Vito lo Capo in the last week of September, you will take part in the annual Cous Cous Fest to celebrate the signature Mediterranean dish, the kite festival on the beach in May, and a summer music fest in July.
Hotels range from 2 to 4-star while there are also B&Bs, apartments, and rural rooms in farmhouses to let. While you should not expect nightclubs, there is enough in the town for everyone to enjoy their nights.
Stay in San Vito lo Capo if Your hobby is rock climbing; Accommodation choices are important; You want a feel of rural Sicily.
Best places to stay in San Vito lo Capo:
🔍FIND BEST HOTELS IN SAN VITO LO CAPO
16. The Aegadian Islands, Favignana, Levanzo, and Marettimo
These islands off Sicily's northwest coast are in a small group of 5 close to Trapani and Marsala. The cave paintings on two of them, the largest, Favignana, and Levanzo, are worth a visit.
You also have Marettimo, Maraone and Formica (two minor islands). They date back many centuries. The permanent population on these islands is very small, but extra workers and day-trippers significantly add to the numbers in the summer.
The butterfly shape Favignana (La Farfalla) is the biggest island, 20 minutes by ferry from Trapani. The island is famous for its beautiful beaches with white sand and crystal clear turquoise water such as Cala Rossa, Lido Burrone, and Cala Azzurra.
You can also easily find charming sea caves like Grotta degli Innamorati (Lovers' Cave), Grotta Azzurra (the Blue Grotto), and Grotta dei Sospiri ( the Grotto of Sighs).
In the main town of Favignana, you will find the watchtower of Santa Caterina, the Arab-built fort, markets, and squares. August is the high season in Favignana.
Levanzo is more rocky and hilly than Favignana, with only one village Cala Dogana with a couple of shops, restaurants, and hotels. The beaches here are less crowded, with soft sand, you can unwind and relax. Popular beaches are Cala del Genovese, Cala Tramontana, Punta di Sorci. Visit Grotta dei Genovesi to learn more about prehistoric cave drawings.
Marettimo is the second largest island on the group, but the least visited island, 15 miles from the Sicilian coast. This is a popular place for hiking and birdwatching because the main beach is more pebbles than sand. There are only a few hotels and Bed and breakfast here.
There are boats to take you from island to island. On land, it is easy just to walk and explore. Water sports and the beach both attract tourists and there is certainly no problem just relaxing.
The two main islands mentioned above have hotels, mid-range and better. Budget travelers are better advised to look on mainland Sicily and visit the islands on day trips.
Stay in the Aegadian Islands if You want a remote location; Your budget allows you to pay for good accommodation; Sicily's architecture has limited appeal.
Best places to stay in the Aegadian Islands:
🔍FIND BEST HOTELS IN AEGADIAN ISLANDS
See more: Frequently Asked Questions about Best Places to Stay in Sicily
Check out the virtual tour of the best places to stay in Sicily in this video:
Where to stay in Sicily for the first time?
The capital of Sicily, Palermo is the best area to stay in Sicily for tourist, especially for first-timers. It has a great nightlife with many bars, restaurants, and plenty of accommodation options that suit all budgets. You can easily visit top attractions and beaches nearby.
Is it better to stay in Catania or Palermo?
They are both the biggest cities in Sicily with its own airport. Parlemo is better than Catania if you want to stay in the capital of Sicily, you enjoy Sicily's history, culture, architecture, nightlife, and cuisine. Catania is better than Parlemo if you want a good base to explore the east coast and to go to Mount Etna.
See More:
Sicily is a cultural and historical playground, bursting with vibrant and varied attractions, owing to its multi-cultural history. With a character completely distinct from mainland Italy, everyone can find somewhere in Sicily to host their dream vacation. With so much to see, don't be surprised if you find yourself planning a return trip.