Where To Stay In Cordoba Spain: Best Areas and Hotels
Wondering where to stay in Cordoba for the first time and families? Find out the best areas to stay in Cordoba in this guide.
While some people love nothing more than to lay by a beach or pool, sipping on a cool drink when they go on vacation, others will look for something a little different. Discovering history and culture, to make a trip educational as well as fun is an equally popular pastime, but with many great locations to choose from around the world, it can sometimes be difficult deciding where to go.
Where To Stay In Cordoba: Tips & Info
Before we begin, there are a few Things you should consider, to make narrowing down your destination even easier.
For example, if your priority is nightlife, shopping, and you need to be near the city center, Centro would be preferable.
Or if you are more interested in Jewish culture and architecture, Juderia De Cordoba would be ideal.
If you are a family travel with small children, consider stay nearby Ciudad Jardin.
If you're after beautiful views, Sur is a place to stay, you will have sight to the Jewish quarter, San Basilio, and the Old Town across the water.
Whatever it is you're looking for, identifying it before you begin reading will make your job a whole lot quicker and easier.
Where To Stay In Cordoba, Spain – The 5 Best Area to Stay in Cordoba
Cordoba is the third-largest city in the Spanish region of Andalusia. Known for its unique blend of multicultural history, Cordoba is also on record as the city that reaches the highest temperatures across all of Europe.
The city is broken down into 10 districts. While they all feature their own unique monuments and historical sites, each has a slightly different culture all of its own. If you're not familiar with the city it could be difficult deciding exactly where to stay, which is why I've done the leg work for you and prepared a tour through the 5 best areas.
Where To Stay In Cordoba Spain – The 5 Best Areas to Stay in Cordoba
Where to Stay in Cordoba Map
To see more detail on where to stay in Cordoba map, go to Google Map.
1. Centro, Where to Stay in Cordoba for Nightlife, Shopping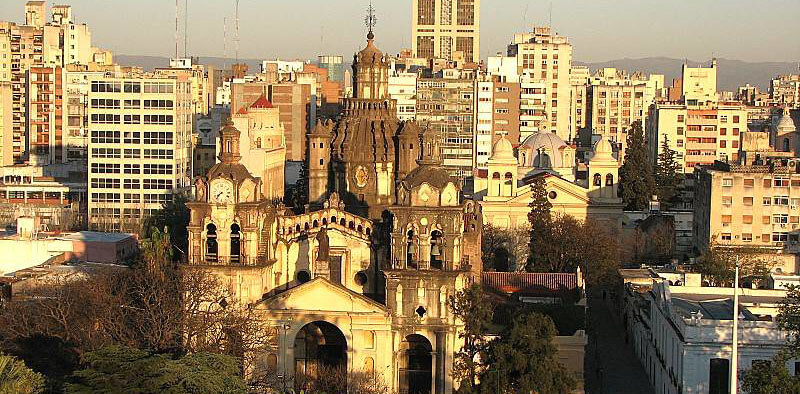 We begin with Cordoba's main district, Centro. This downtown area features all the normal amenities you would expect from a city center.
Bars, shops, and restaurants aplenty, with options to suit people of all tastes.
It also has the greatest variety when it comes to hotels too, featuring a good range throughout all price brackets, making it an accessible part of the city to stay in.
It also has ease of access to most other districts in the city and features attractions such as the beautiful Plaza De La Corredera, the Palacio De Viana, and the Roman Temple.
If you choose to stay in Centro you can be almost certain that whatever you are looking for, it will have you covered.
YOU SHOULD STAY IN CENTRO IF:
You love nightlife
You want to be in the thick of things
You like traditional tourist luxuries
You enjoy shopping
You want the ease of access to other locations
Best Hotels in Cordoba Center
2. Juderia De Cordoba, Where to Stay for History & Culture Lovers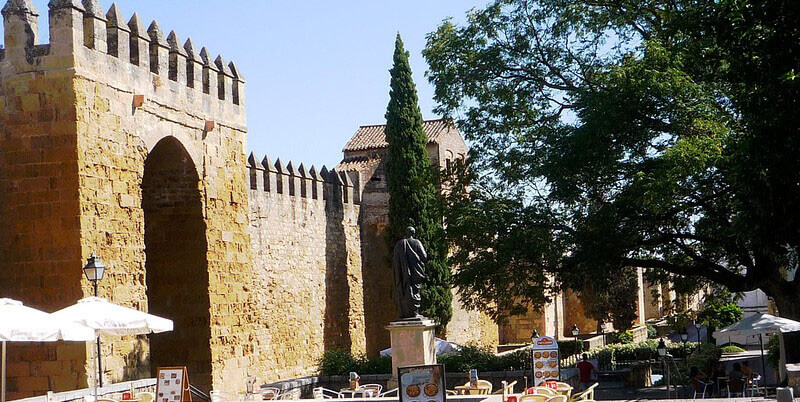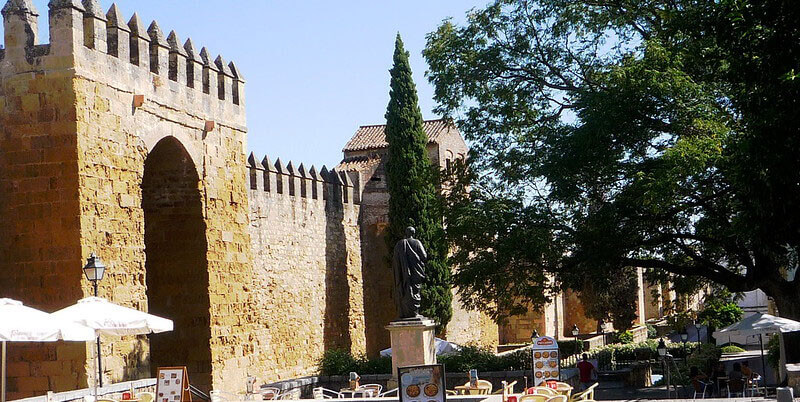 Known as the Jewish quarter of Cordoba, this district is located just to the south-east of Centro on the bank of the river.
A little quieter when it comes to the bars and tourist hotspots, this district is incredibly popular for its culture and beautiful attractions.
You have the Mosque-Cathedral of Cordoba, a unique building that has changed hands over the years and features a blend of architecture from all three Abrahamic faiths.
As you might expect in the Jewish quarter, there is also a lavish synagogue you can visit to further enrich yourself in the blend of cultures that have existed there over the years.
Beyond these, there is also a bullfighting museum, an ornate Roman bridge over the river, and Calleja De Las Flores- a beautiful alley laden with hanging baskets overflowing with colorful flowers, backdropped by a picturesque view of the mosque.
As you might expect from an area like this, the hotels are a little pricier and more upmarket but that just goes with the territory when you are planning this sort of trip.
YOU SHOULD STAY IN JUDERIA DE CORDOBA IF:
You are interested in history
You love culture
You aren't worried about tourist shops and entertainment
You aren't too concerned about the price
Best Hotels in Juderia De Cordoba
3. San Basilio, Where to Stay in Cordoba Near Countryside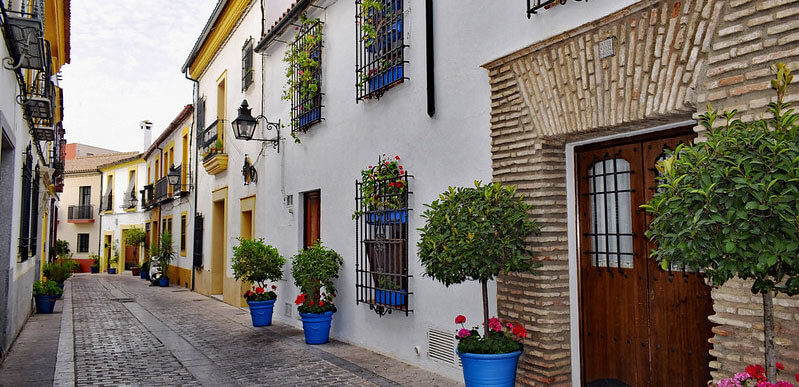 Lying just to the south-east of the Jewish quarter, San Basilio will attract a similar audience but is particularly attractive for those who want to be even further removed from the city, while at the same time being close enough to easily travel in if they so wish.
Being right on the outskirts gives you a much more secluded feeling that lets you delve into the culture of the region without all the hustle and bustle.
Hotels in the area are a little more limited but what is present is of a similar price to the Jewish quarter.
The main attractions in the area include The Royal Stables Of Cordoba, where regular equine shows are still held to this day. The Alcazar De Los Reyes Cristianos, a 14th-century palace featuring Muslim architecture, Roman mosaics, and Gothic towers to produce a real multicultural blend, and the 17th century Church Of San Basilio.
YOU SHOULD STAY IN SAN BASILIO IF YOU:
Love multicultural architecture
Aren't too concerned about the price
Love history and culture
Like to be a little way out of the city
4. Ciudad Jardin, Where to Stay in Cordoba for Families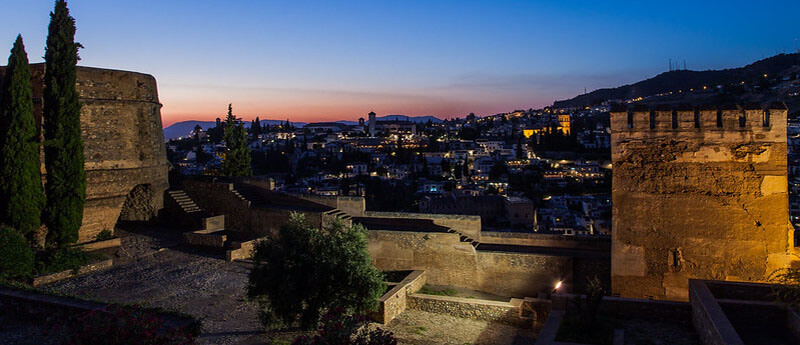 Unlike the previous areas we've looked at, Ciudad Jardin is neither a bustling city center nor filled with historical and cultural locations.
Located in the western part of the city, it is a largely residential area. Its name translates to the garden city in English, so it's probably unsurprising that it's an area filled with parks and greenery, which could be somewhat surprising given the area climate.
The accommodation is also much more affordable than some of the other areas, as there are both hotels and private apartments looking to tempt you out of the city center.
This is the ideal location if you're looking for a relaxing vacation in a warm climate, with the option to travel in and experience the culture and nightlife if you so choose.
It's also a perfect location for families with small children, as there are more space and freedom to keep them entertained in but you're close enough to the cities amenities if they are required.
YOU SHOULD STAY IN CIUDAD JARDIN IF:
You have small children
You want a relaxing trip
You are looking for good value
You like parks and greenery
You want to be just far enough away from the city that you can access it if required
5. Sur, Where to Stay in Cordoba for Best Views
The southernmost district in Cordoba, Sur is separated from the rest of the city by the Guadalquivir river, which lies on the south bank of.
Sur is popular for its stunning views of the city, as you have perfect lines of sight to the Jewish quarter, San Basilio, and the Old Town across the water.
It's also home to the Torre De Calahorra, a fortress designed with Muslim architecture that has been converted into a museum dedicated to the city's religious heritage.
Being detached from the main city also gives the area a much more isolated feel than the other areas, providing for a more quaint and romantic setting.
Despite this, there's still great value to be had when it comes to accommodation, making it an area accessible to all.
YOU SHOULD STAY IN SUR IF:
You like beautiful views
You want good value accommodation
You prefer a quieter area
You like museums and history
You are interested in the city's religious heritage
Is It Worth Visiting Cordoba Spain?
This is quite a personal question that different people will have their own stance on, as it entirely depends on your interests.
That said, if you're interested in history and culture, particularly of the religious variety, then Cordoba is well worth a visit.
That said, if it's a more touristy style vacation you're after, you'd be better off looking elsewhere.
How Many Days Do You Need In Cordoba Spain?
While there's certainly plenty to see to keep you occupied in Cordoba, everything is remarkably close together, so there will be little time wasted traveling between sights.
This means you will be able to fit multiple things into each day.
At the same time, however, this is meant to be a vacation, so you don't want to find yourself rushing from place to place.
Cordoba is a perfect place to spend a long weekend. 4 days should give you ample time to both take in everything you want to see, as well as have enough time to relax, unwind and take in the beautiful surroundings.
What Is Cordoba Spain Known For?
While Cordoba isn't necessarily one of the better-known Spanish locations when you mention it to people who know about it the first things they think of are history and culture.
Very few places feature such religiously diverse architecture and history. This makes it a perfect location to study a variety of cultures at the same time.
It's also known for its climate and incredible temperatures. If you're a history fan who likes to learn under the beating rays of the blazing sun, Cordoba will suit you perfectly.
How Do I Spend A Day In Cordoba?
It's understandable that with a rich history like Cordoba has, it will interest people who may not normally be into vacations revolving around culture and architecture. For those sorts of people, they may not want to dedicate an entire trip to visiting the city but still want to experience what it has to offer.
Thankfully, there is a solution to this, as nearby Seville offers regular day trips to the city, both guided and unguided.
This gives you the opportunity to take your regular vacation to a big city and fit in the history and culture on the side. Perfect for seeing the best of both worlds.
Which Is Better, Seville Or Cordoba?
As we mentioned in the previous point, Seville and Cordoba are located very close together, so understandably will have a lot of similarities in their culture.
Due to this fact, you will often find people comparing the two. However, it isn't really a fair comparison, as both have their own selling points.
Seville is a larger city with more to see and do, so could be a better option if you are worried about being bored. However, this has the effect of drawing much larger crowds to the region, in comparison with the much smaller Cordoba.
If you want a more serene experience, without big crowds of tourists everywhere and the majority of the sights in close proximity, you'll be much better suited in Cordoba.
Where To Stay Between Cordoba And Granada
This is a much more challenging comparison, as they are both remarkably similar cities in both cultures and populations.
In order to decide, you will need to truly work out what your own personal preferences are.
The only advice I can give you is that if you like hotter temperatures and everything much closer together, then Cordoba is probably the option for you, as it edges it in both of those categories.
At the end of the day though, the real question is if you are interested in this sort of thing, why not do both?
Where To Stay In Cordoba For Families/With Toddlers
This isn't your traditional destination for families with small children, as they can often become restless when it comes to exploring history and architecture.
That said, if you do want a family trip to Cordoba with your little ones, then Ciudad Jardin is the perfect place to stay.
It is a little way out from the city center, so you aren't caught up in small streets with large crowds, but close enough to access the amenities if you need it.
There is also plenty of parks and wide-open spaces to keep them entertained throughout your stay.
What Is There To Do In Cordoba At Night?
Cordoba isn't the sort of city you go to if you're looking for nightlife. This is a city dedicated to history, culture, and architecture.
That said, the are still some beautiful sights to see of an evening, like the bridges, palaces, and city as a whole take on a completely new feel when illuminated throughout the night.
As with any Spanish destination, there's also plenty of beautiful bars and restaurants for you to relax after a hard day exploring while you take in the night-time views.
When Is The Best Time To Visit Cordoba?
As I mentioned at the outset, Cordoba is the hottest place in Europe and the heat can get a little overbearing at times.
As this isn't a beach destination that relies on beautiful weather, I'd suggest you can make your visit at any time of year, although I would avoid going at the height of summer.
This way, not only will you avoid temperatures that may be a little too much for you to comfortably enjoy your sightseeing, but you will also avoid some of the crowdings that occur during the traditional summer vacation season too.
Conclusion
With its unique history and culture, Cordoba is certainly a very different location to your traditional vacation spot.
It's certainly not going to be the destination for everyone either as if you're looking for beaches, tourist entertainment, and booming nightlife, you will probably end up disappointed.
That said if you're after a vacation where you can enrich your knowledge and learn first-hand about the historic past of the area this is definitely a place to check out.
From its museums and bridges to its parks and rivers, Cordoba has something to offer for everyone looking to soak up a little bit of culture under the beautiful rays of the Spanish sun.
---
---