Where to Stay in Charleston: 9 Best Areas
South Carolina's major port city is a great place to visit but where to stay in Charleston is a question requiring a little research. Charleston offers visitors infinite variety including a rich history and great beaches. The best areas to stay in Charleston depend on your main interests although nowhere is too distant from all bases.
Historic Charleston dates back to the late 17th Century so you can imagine the famous landmarks for visitors to enjoy. No one will ever tire of Charleston's beauty. Its subtropical climate means there is never a month when you will not enjoy the city that is regularly called the holy city because of its reputation for religious tolerance.
Charleston is not a large city. Its expansion since it was first settled provides a few options of neighbourhoods to make a base. The original city not surprisingly has most of the historic landmarks and downtown Charleston is eminently walkable.
Charleston International Airport is northwest of the city but Downtown is just 12 miles away so it is very accessible wherever you decide to stay in Charleston. Road and rail connections with other parts of the eastern seaboard are good so Charleston is an easy city to reach by whatever means.
As a walkable city, with historic tours and horse-drawn carriages, Charleston is an intriguing destination. Look at Downtown; many do and decide to stay there because its highlights are within walking distance of each other. All the top international hotel brands are presence. Prices are higher here, especially in the high season.
Some visitors to Charleston want a relaxing break by the Atlantic with occasional visits into the heart of Charleston. If you are travelling with the family with kids looking forward to the pristine beaches, you will certainly find good areas to make your base as well.
Southern hospitality is legendary, and it manifests itself in the fine dining you will find throughout Charleston. Read on to give you a few ideas about where to stay in Charleston.
>> 🔍FIND BEST HOTELS IN CHARLESTON <<
📌 9 Best Areas to stay in Charleston
There are more choices than the historic district of Charleston or its beaches. If you are a single traveller, or in a couple, you are likely to choose the city. When you are on a budget, you may find better alternatives than Downtown and still be close enough to the major historic landmarks.
Best areas to stay in Charleston map
1. Downtown, overall best area to stay in Charleston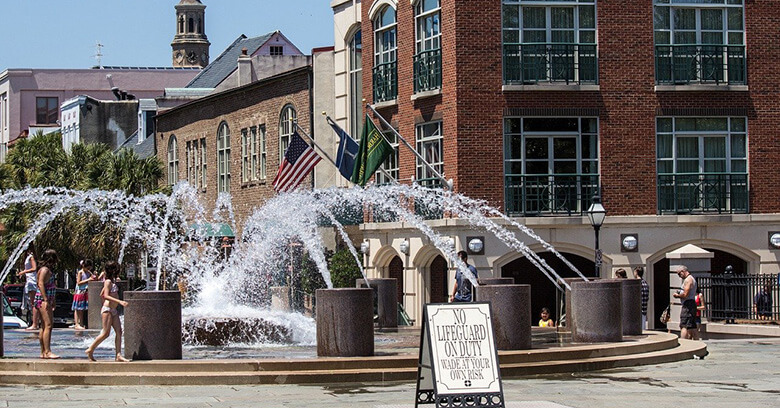 Few cities are more walkable than Charleston which was an early settlement in colonial history. The area on a peninsula between the Cooper River and the Ashley River retains its colonial feel. There are few high-rise buildings in Downtown and plenty of landmarks as you walk along its cobblestoned streets.
King Street is the main thoroughfare and for shoppers it is heaven. Those interested in history are more likely to head to McLeod Plantation Historic Site, or Gibbes Museum of Art. The Charleston Harbour Cruise is popular and provides a different perspective of the city.
A walking tour is a good way to get to know Downtown. You will see Fort Sumter where the Civil War began, and the lovely mansions with their gardens and courtyards. Many are still family homes. Other highlights include iconic Arthur Ravenel Jr. Bridge, St. Michael's Church, Rainbow Row, Charleston Museum, and the Cathedral of St. John the Baptist.
You can also find Marion Square, a big greenspace location for relax, sun-bathing; you can find almost everything here from local markets to food, culture, music events most of the time.
Other attractions are Boone Hall, Patriots Point, King Street with its many sights, the Battery, South Carolina Aquarium, and the White Point Garden.
Downtown has plenty of accommodation alternatives with the large international brands well represented. If you want a spacious room with a private bathroom, you are really spoilt for choice. In addition, you will find top-quality restaurants and lively bars. This may be the first place to look for a base, but there are others.
Some of the best restaurants and bars to check out in Downtown are Coast Bar & Grill, The Grocery, The Belmont, the King Street Public House, Silver Dollar, the King Street Dispensary, and Smoke BBQ.
Stay in Downtown if You want to be in the heart of Charleston and don't mind paying for the privilege; All you want to do is walk around rather than hiring transport or taking taxis; You like to have plenty of choices when it comes to fine dining.
Best places to stay in Charleston in Downtown:
🔍FIND BEST HOTELS IN DOWNTOWN
Check out my virtual tour of the best places to stay in Charleston in this video:
See more:
2. French Quarter, where to stay in Charleston for first time visitors
Charleston was originally a walled city and the French Quarter was within those walls. Trading has continued in the 19th Century Historic Charleston City Market at the junction of Market Street and Meeting Street since it first opened. The Confederate Museum is here as is the Old Slave Mart Museum where the auctions took place.
Ravenal Waterfront Park on the Cooper River is one of the main places to visit elsewhere in the French Quarter. The Park took years to complete with landscaping sympathetic to the history of the district. In years gone by, this area comprised busy wharves and terminals. Enjoy the fountains, shaded benches, and lawns.
French Quarter only took that name half a century ago as work began to restore some of the old warehouses. Many French merchants worked there in the past and in 1973, the National Register of Historic Places recognised its value.
If you have an interest in architecture and history, French Quarter can offer you Dock Street Theatre, the French Huguenot Church, St. Philip's Episcopal Church, and the Pink House from the early 1700s. Pink House is the second oldest building in Charleston.
Other things to do including the oldest church in Charleston – St Michael's Church, the Old Exchange and Provost Dungeon, The Rooftop at The Vendue, or try out some restaurants like Fleet Landing, and BBQ at Husk.
Stay in French Quarter if You have a love of historical architecture; A riverside location appeals to you; You like to have a wide range of choices of wonderful art galleries; You are interested in a central location in Charleston.
Best places to stay in Charleston in French Quarter:
🔍FIND BEST HOTELS IN FRENCH QUARTER
3. Mount Pleasant, best area to stay in Charleston for families
Mount Pleasant is a growing suburb within the Charleston Metropolitan County. It links to the city over the Ravenel Bridge where you will find Patriots Point, the naval and maritime museum that is home to USS Yorktown, the Second World War aircraft carrier.
It has a history of shipbuilding and plantations. The oldest building in Mount Pleasant is the Hibben House built in 1755 for a French Huguenot, Jacob Motte. For a time, Mount Pleasant was the place where city dwellers would buy second homes for their holidays.
There is plenty to see in Mount Pleasant apart from visiting USS Yorktown. There is the Mount Pleasant Historic District centred on the old village, several plantation sites such as Boone Hall Plantation, cemeteries, and churches. Another thing not to miss is the Cold War Submarine Memorial near Charleston Harbour.
Other attractions to visit such as Dewees Island, Isle of Palms Beach, the Patriots Point Naval & Maritime Museum, Fort Sumpter National Monument, and the Cold War Submarine Memorial at Patriots Point.
If you enjoy parks, you will find plenty in Mount Pleasant where you can relax. If you are keen on shopping, head to the centre of town. Bars and restaurants should satisfy anyone staying in Mount Pleasant. In terms of accommodation, there are options on the riverside with some of the top hotel chains there for you to consider.
Stay in Mount Pleasant if You are interested in good transport connections between the city and the beaches; A riverside location sounds ideal; Maritime history is an interest of yours.
Best places to stay in Charleston in Mount Pleasant:
🔍FIND BEST HOTELS IN MOUNT PLEASANT
4. West Ashley, a residential district of Charleston
This is a largely residential district within Charleston, but having said that, you will find plenty of restaurants and bars. You will not lack for shopping largely because of the local inhabitants. When you are looking for where to stay in Charleston, you are close enough to Downtown and its history yet in a quieter neighbourhood.
What West Ashley offers that the heart of Charleston cannot is the Greenway Trail that is suitable for bikers and walkers. Its name gives away its location, west of the Ashley River. The district developed in the middle of the 20th Century with the highway infrastructure improving in the following years.
This was another area where once there were plantations and two of them find inclusion in the National Register of Historic Places, Ashley Hall Plantation and Magnolia Plantation & Gardens.
If you make your base in West Ashley, you will be about 8 miles from Downtown. Several big names hotels are here while you will find motels if you are travelling to Charleston by car and do not want to get closer to the centre.
Stay in West Ashley if You do not want to be right in the heart of Charleston; A good choice of hotels is important to you; You prefer a district with plenty of amenities but also with a suburban feel.
Best places to stay in Charleston in West Ashley:
🔍FIND BEST HOTELS IN WEST ASHLEY
5. North Charleston, where to stay near Charleston International Airport
North Charleston is a major industrial centre and also the location for its international airport. In the early days of the settlers, this was a plantation area for products like indigo and rice. Its expansion into a conurbation of size is very much a post-War development.
The Charleston Naval Base was here but with the threat of Cold War problems receding, it closed in 1996 causing significant economic problems. It is certainly one of the poorer districts in Charleston County, but the arrival of Boeing gave it a boost.
North Charleston has around 8,000 hotel beds, simply because of the opportunity to take advantage of Charleston's tourist trade. Much of it is 4-star so it provides competition to hotels closer to Downtown. Retail also now plays an important role in North Charleston's economy.
Among the places to visit in North Charleston are the H.L.Hunley Museum at the old naval base and the Greater Charleston Naval Memorial in the old navy yard. There is a performing arts center while the North Charleston Coliseum near the airport can hold over 13,000 spectators.
There are plenty of parks and green spaces while the coast attracts locals and visitors alike for the beaches and water sports.
Stay in North Charleston if you are looking for good value accommodation; your interests include naval history; you prefer a location near the airport when you are traveling as long as it is not too far from the city.
Best places to stay in North Charleston:
🔍FIND BEST HOTELS IN NORTH CHARLESTON
6. Kiawah Island, well-known for award-winning golf courses and pristine beaches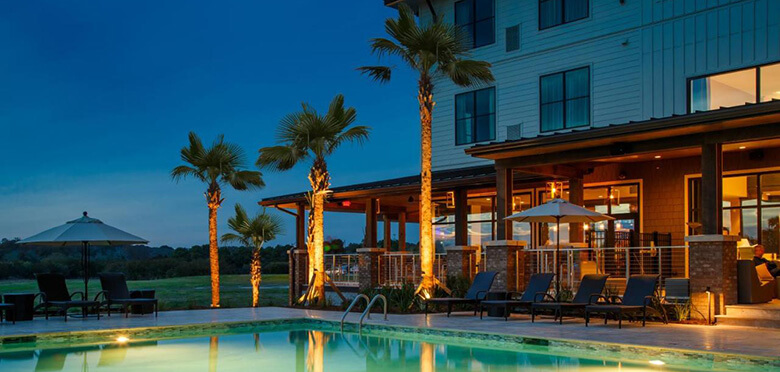 Kiawah Island found fame 30years ago when its newly designed golf course was chosen to host the 1991 Ryder Cup between the USA and Europe. It is remembered as the ''War on the Shore'' but there are happier golfing memories subsequently with 2 PGA Championships (one of golf's 4 ''Majors'' being held there, the second in May 2021.
Even though South Carolina had enough golf courses to completely satisfy demand, the Kiawah Island Ocean Course designed by Pete Dye immediately captured golfers' imagination.
There are now several courses on this island, making it a major golfing venue. Kiawah Island is 25 miles southwest of Charleston and its beaches are just as stunning as its golf courses. The average age of the population is 61 years old which will give you a flavour of the place and its exclusiveness.
Kiawah Island's beautiful environment offers more than golf and the beach. You can walk or cycle, fish or take a boat out to sea. You will never encounter crowds unless there is a professional competition on the Ocean Course. Fine dining is available at every restaurant on the Island.
Stay in Kiawah Island if Your budget permits you to look at the quality associated with Kiawah Island; The challenge of a famous golf course is tempting and you are able to plan well in advance in order to secure a tee; time; You want to avoid the crowds but still want a day or two in Charleston which is not too far away.
Best places to stay in Kiawah Island:
🔍FIND BEST HOTELS IN KIAWAH ISLAND
7. Seabrook Island, where to stay in Charleston for exclusive facilities
This is a barrier island to the southwest of Charleston. Less than 2,000 people live on Seabrook Island. While Downtown is 25 miles away, that is not a prohibitive distance for those wanting to enjoy both locations. Sea breezes moderate its humid subtropical climate. At no time of the year is the weather truly unpleasant.
It was home to native Indians before the English saw its strategic importance and bought them out. More recently, Seabrook has become an exclusive place that is home to wealthy Americans. They enjoy a range of recreational activities, including two championship golf courses and an equestrian centre.
You will only be able to go to Seabrook Island if you are a guest of a resident. It is certainly a place that a family will enjoy if invited to the island. There are two excellent beaches and the restaurants are just as good.
Stay in Seabrook Island if You enjoy exclusive facilities; Championship-quality golf courses appeal to you; You want a great family destination.
🔍FIND BEST HOTELS IN SEABROOK ISLAND
8. Folly Beach, a great area in Charleston for surfing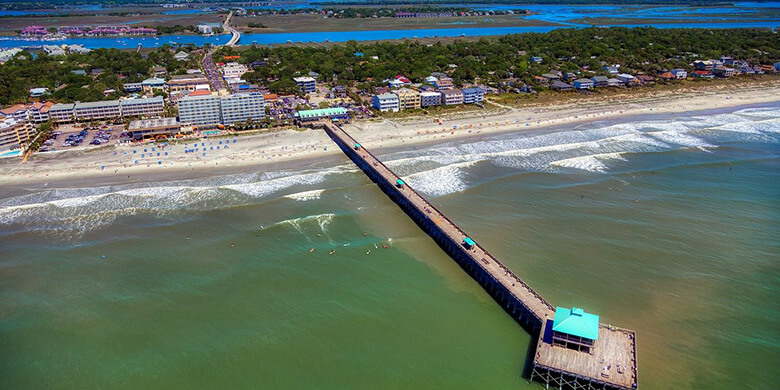 Only around 2,500 people live in Folly Beach on Folly Island but numbers are slowly growing. Downtown Charleston is only 11 miles away so access from one to the other is easy. It has a pier that stretches out 1,000 feet into the Atlantic and that naturally attracts fishermen who do not want to go out to sea.
Center Street has plenty of shops including those selling surfing gear. Many head to the beach but there is more to the island than sand. Folly Beach County Park has good picnic sites as well as a pelican colony. Lifeguards patrol the beach and there are all the amenities you would want on site including bars with live music.
Few places on the USA eastern seaboard can offer better surfing conditions than Folly Beach County Park. Equally, this is an ideal place for family holidays. It is good for swimming and extremely safe, day and night.
If you enjoy nature, follow the boardwalk out of time to see the range of marine life and birds in the local ecosystem. Take your camera to Lighthouse Inlet Heritage Preserve to snap a photo of Morris Island Lighthouse, standing there since 1876.
Stay in Folly Beach if You are looking for a good family holiday location; Surfing is one of your main hobbies; You want to combine the beach with history and culture.
🔍FIND BEST HOTELS IN FOLLY BEACH
9. Isle of Palms, one of the good area for surfing in Charleston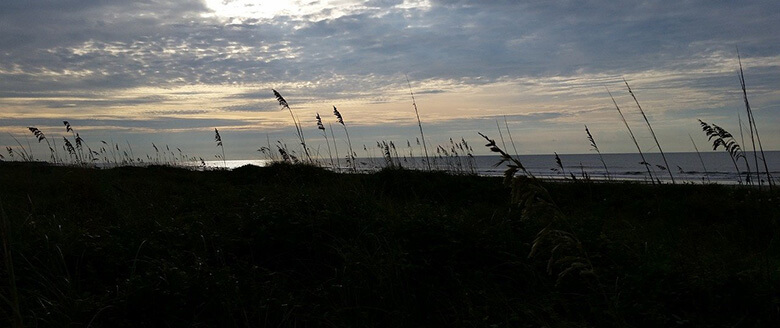 This barrier island on South Carolina's coast is just 12 miles from Downtown Charleston yet in many ways it is light years away. It is an expensive place to stay yet it attracts significant numbers to the lovely beaches, the majority on day trips of course.
The beach accessed via 54th and 57th Avenues are private. Isle of Palms has a permanent population approaching 5,000. There is a commercial district with shopping, hotels, and restaurants with a council administering the Isle.
You need to remember that in certain parts and at certain times, you will encounter crowds. They come because of the sands, the range of water sports on offer, the marina, and championship golf.
You can head out to sea from the marina, either renting a boat or a captain for a wonderful day, fishing or looking for marine life. Isle of Palms is a nesting area for endangered turtles so keep your eyes open.
Isle of Palms attracts a young crowd that wants to surf. They also enjoy the beach bars and the party atmosphere they create. Glasses are not permitted on the beach so be prepared to drink from plastic or paper.
You will see plenty of condos on the Isle of Palms and there are many accommodation options, although none provides budget lodging. However, families will find play areas, picnic grounds, and the sands to keep their kids happy all day.
Stay in Isle of Palms if Your budget permits it; You want plenty of activities for the family; A game or two of golf is important;
🔍FIND BEST HOTELS IN ISLE OF PALMS
Read More:
Charleston is a charming city, one of the prettiest that you will find anywhere in the USA. It is not too large and retains somewhat of a small-town feel. At every turn, you will see something of interest, historical or cultural. You can expect fine dining with fresh seafood a favourite.
It is an easy city to reach by land or air. In addition, you can enjoy the delights of the coastline and its beaches together with the history of Charleston. There is plenty of accommodation but you may have to pay a premium price at certain locations, especially in the high season. Charleston is worth the price you have to pay.