Where to Stay in Burachest: Best Areas and Hotels
If you're wondering where to stay in Bucharest, or where is the best area to stay in Bucharest, you're in the right place. In this article, I will give an insight into the best places to stay in Bucharest for first-time visitors, couples, families, backpackers, all budget travelers; read on as I show you the best of Bucharest.
Bucharest, the Capital of Romania, is one of the largest cities on the European Mainland. It is a city rich in history that is currently undergoing major redevelopment. Nicknamed ''Little Paris'', it is a fine mix of new and old.
Visitors can expect to see a modern glass office building next door to a centuries' old church or a dull apartment block from the Communist era. There is nothing dull about the experience of visiting Bucharest, whether as the starting point of a trip around Romania or for a long weekend in the Capital itself.
Where to Stay in Bucharest: Tips & Info
There is an extensive public transport system in Bucharest which takes the pressure off necessarily staying in the city center. That said, the center is where there is the most choice of accommodation and the most places in total. The metro system is being expanded all the time. Many districts are named after their metro station. The metro is certainly the quickest and easiest way to get around because the roads can be very busy.
The dictator Nicolae Ceauşescu destroyed some parts of the Old City but the remainder is a popular place for visitors to stay. There are plenty of museums and interesting churches to see, many in the same district. You can get a walking tour to familiarize yourself with Bucharest and if you book a local tour first, you can return to places that interest you later.
You have a choice of parks within Bucharest; this City certainly has its green spaces. That includes places that are very central.
Budget travelers will find a choice or hostels, cheap hotels and apartments so a few days in Bucharest need not stretch any budget. At the top end, many of the top international brands such as Hilton, Intercontinental, Radisson and JW Marriott have centrally located hotels. Don't worry because there is plenty of accommodation in the mid-price range as well.
Where to Stay in Bucharest Romania – 16 Best Areas to Stay in Bucharest
Bucharest has 6 administrative districts but within them, there are neighborhoods with a distinct identity although no administrative function. It is that identity that will help travelers decide on where to stay.
Read on and you will get a good understanding of the best places to stay if you are unfamiliar with Bucharest. If you are happy walking to explore the City then you should stay in the center. As already mentioned there is a good metro system and the bus service is an option but you will make slower progress in busy traffic.
1. Old Town, Where to Stay in Burachest for Nightlife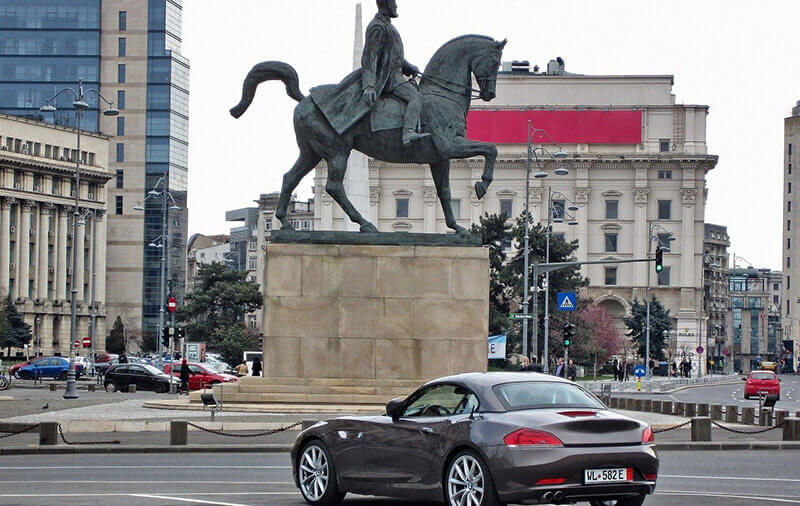 Centru Vechi first gets a mention in history in the middle of the 15th Century. At that time, Bucharest's location on the route from the Ottoman Empire up to Germanic cities meant it was an important trading center. It was the midpoint of a route that took 5 months.
Wealth was created by trading but conquest and earthquakes were an ever present threat. In 1847 a massive first destroyed 2,000 buildings so some of its history was lost. Ceausescu's regime added to its problems with many lovely buildings demolished to fit his plans.
What history is left is in Old Town but it is largely mid-19th Century onwards. It is not a huge area and it is easy to thoroughly explore it in a day. However, there is plenty to do centrally to occupy more than that day.
The best nightlife in Bucharest is found in the Old Town. It is largely pedestrianized so you can walk from one bar or club to another. The locals enjoy a drink with places happy to stay open until the last customer leaves. As a result, expect a late night at weekends. Stay in the Old Town and you will just have a short walk home although do not walk in dark and quiet places at night.
2. Cismigiu, Best Green Area to Stay in Burachest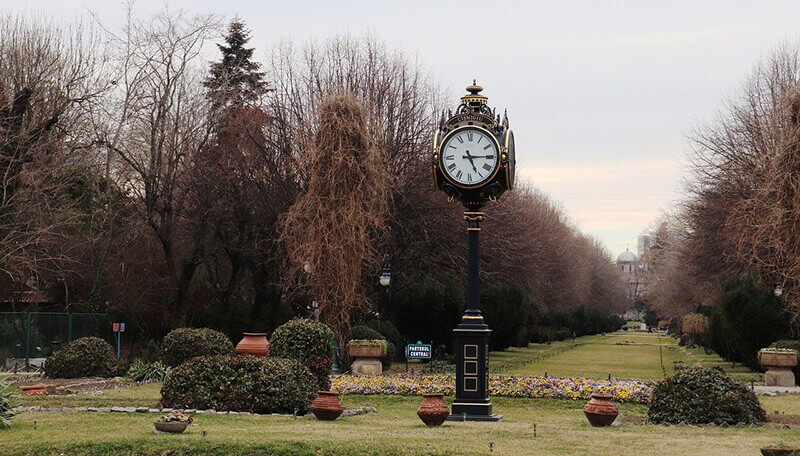 Close by is the public gardens, Cismigiu, which were developed in the mid-19th Century. It is nice to stay in a green area so close to the heart of the City. The Park covers 17 hectares with more than 30,000 trees and plants many brought from the Romanian mountains. More exotic species were brought from Vienna's botanical gardens.
Within the Park, the Roman Garden is laid out in the style of Ancient Rome. There are statues to look at, a lake with a rowing boat, playgrounds, and refreshments on hand.
If you stay in the district of Cismigiu, you can relax in the Gardens to re-energize for your next plans. With the metro being such an important part of exploring Bucharest, it is worth noting that the local station is Universitate.
Cismigiu has been a popular district for locals since the 19th Century because of the green surroundings. However, the locals who head here from different parts of the City at weekends as well do not have the place to themselves. There is an increasing number of boutique hotels available in Cismigiu. The relative quietness of the district is one advantage although Cismigiu is not without bars, restaurants, and nighttime entertainment.
3. Herastrau, Where to Stay in Burachest for Fine Dining
Herastrau was originally a swamp which was drained between the Wars. Its park was built in the 1930s. The Village Museum in Herastrau is one of Bucharest's most popular attractions. It is a huge open air museum with over 270 farms and houses, with every part of Romania represented and all are completely authentic. It was opened just before World War II.
There has always been a lake which was popular in the late 19th Century amongst Bucharest's wealthy. Visitors can enjoy a number of activities by renting a bike or a boat, see the Japanese Garden and enjoy a burger at the Hard Rock Cafe. The best metro station for Herastrau is Aviatorilor.
Elisabeta Palace in Herastrau is the royal family's residence and when the park opened, it took the name of King Carol II, its patron. In recent decades, it has just taken the name of the district.
Some of the top restaurants in Bucharest are found on the east side of the lake. If you are attracted by the sound of Herastrau as a place to find accommodation, a number of good hotels are found to the north of the lake. It is in this part of Herastrau that you will also find the impressive Stalinist structure, Casa Scantelli, ( the home of the free press) and the Romexpo Exhibition Hall.
4. Piata Romana, Where to Stay in Burachest Near Tourist Attractions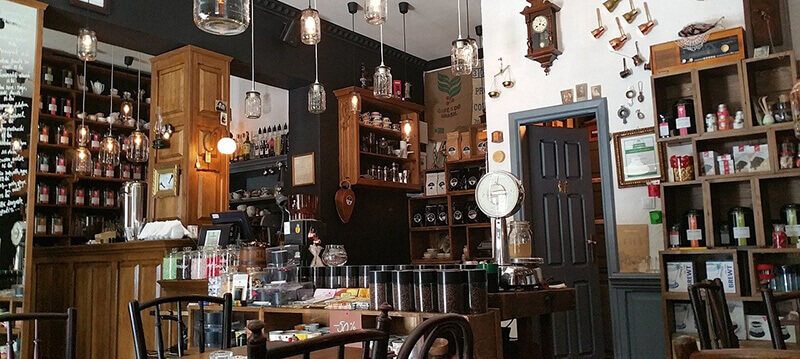 This Square in Sector 1 is where several of Bucharest's most important avenues come together, including Dacia Boulevard. Romania's most important university, the Academy of Economic Studies is located here. It is not a great square for sitting and relaxing despite its fine architecture because of the volume of traffic that constantly streams by.
There is a good market selling fresh produce nearby and you will enjoy the choice of cafes and restaurants just away from the Square itself. You can expect to find typical Romanian cuisine and much more including Italian, Japanese, French and North American favorites.
It has its own metro station and it is quite distinctive, just a thick wall with openings to allow passengers to access the trains. It is the next station from Universitate and originally there were no plans for a station here so what you have today are narrow platforms just 1.5 meters wide. The waiting area is a corridor between the thick walls.
Piata Romana is close to many of the City's attractions. The Radisson Blu, Athenee Palace Hilton, and the Sheraton are just some of the alternatives very close to the Square.
5. Unirii, Where to Stay in Burachest Close Train Stations

Unirii is at the point where 4 of Bucharest's Sectors meet, 1,2,3 and 4. The name means ''unification'' and there is a square bisected by Unirii Boulevard. Bucharest's annual Christmas tree is erected here every December.
The Square is one of the largest in the City and was built in the Communist era. There is a small park with fountains in the center, a popular place to sit and rest, especially on the hot days of summer.
It is a transport hub and the metro station in the Square, named Piata Unirii is busy. Likewise, it is important to the RATB bus network and the location of the tram terminal. One of the City's main shopping centers is found here.
One of Bucharest's oldest hotels, Hanul lui Manuc is on the north side of the square. It was more of a complex built and owned by an Armenian in the early 19th Century and accommodation was just one of many functions taking place there. It was a trading center, with offices as rooms to book. You will find a coffee house, restaurant and several bars and shops today, making use of the room that Manuc Bei created all those years ago.
6. Floreasca, Where to Stay in Burachest for Bars, restaurants & Clubs
A range of bars, restaurants, and clubs has been developed in recent years in Floreasca which was originally an upmarket residential area in Sector 2. This is a former landfill area that was originally developed with 3 or 4 storey apartment blocks but the nature of Floreasca has changed quite dramatically since those days.
The focal point of Floreasca is its square and the lake of the same name. The top clubs in Bucharest can be found on its shores.
This is also the City's main business district with high office buildings and the highest structure in Bucharest, the Sky Tower. Its metro station is Aurel Vlaicu and many who disembark there are heading for one of the best places for shopping in the Capital, the Promenade Mall.
There is not a huge range of accommodation in Floreasca. Azza Aparthotel , an apartment with a terrace, is one alternative if this district appeals to you. When it comes to restaurants, you can have something different every night; Italian, Mexican, Mediterranean or Romanian. They cater for the business community and likewise tourists visiting Bucharest.
7. Pantelimon
This district in Sector 2 in north east Bucharest takes its name from the town just outside the city boundary. Pantaleon was a saint, born in what is now north west Turkey. He lived in the 3rd Century but some of the stories about him seem to be more myth and legend than historical fact.
It was largely a neighborhood of small houses until a communist project of building apartment blocks began in the 70s.
The largest soccer stadium, the Arena Nationale is in Pantelimon. It is the home of Steaua Bucharest who won the European Cup many years ago, beating the mighty Barcelona on penalties. The Marcuta Church dating back to 1587 is its most famous historic landmark. The metro runs to Pantelimon with one station taking the district's name and the other being Republica.
You will find just a few hotels in Pantelimon, 2 and 3 star such as Hotel Est and Hotel EOS. Choice when it comes to restaurants.is likewise limited but if you enjoy Italian food, you will be happy. The octopus at Osteria Zucca gets more than one mention in reviews.
8. Kiseleff
Kiseleff within Sector 1 is a district that escaped the destruction of the Ceausescu Regime and hence still has some old architecture to admire. At either end of the district you will find Piața Victoriei and Piața Presei Libere. This is a wealthy area and home to a number of foreign embassies.
In addition to the good architecture, visitors can enjoy several museums including the Geology Museum, green spaces and the Arcul de Triumf. Initially, a wooden arch celebrating independence in 1878, a more permanent structure followed in 1922. Today's arch, inspired by the Arc de Triomphe, dates back to 1936.
9. Cotroceni
This neighborhood is in Sector 5 in the west of Bucharest around the Cotroceni Hill. In former times, this was a forested area as indeed was much of Bucharest.
The monastery built here in the 17th Century became a palace two centuries later under the rule of Carol I. That led to building of homes for royal staff and military personnel. The station that was built was subsequently removed but there are two metro stations, Politehnica and Eroilor.
The district is dominated to some extent by the Palace of the Parliament that was built in the Communist era which includes the Museum of Contemporary Art. The National Museum is close by in Revolution Square and is home to the best of Romanian art that was assembled by the Royal Family. It was opened in 1948.
The President of Romania lives here while other attractions are the Botanical Gardens, with its glasshouse holding exotic flora, the Opera House, St. Elisabeth Chapel and St. Elefterie Church.
You should also visit one of the ornate teahouses, each with a lovely courtyard while in Cotroceni. There is a good choice of restaurants in the neighborhood while some of the top international hotel chains are represented there.
10. Baneasa, Where to Stay in Burachest for Shopping
Baneasa is not heavily populated but a very pleasant area with a lake and plenty of green spaces within Sector 1 in the north of the City. The forest area on its edge is popular and this sector benefits from the proximity of the Aurel Vlaicu International Airport which welcomes many of the budget airlines. Baneasa is also home to the City Zoo.
In recent times, luxury apartments have been built in this northern district. In addition, there has been extensive refurbishment of villas that were built between the Wars. As yet, there is no metro link but RATB buses run into the center.
Baneasa Shopping City is a shoppers' paradise. It opens 12 hours a day, 7 days a week. It opened in 2008 and is privately owned. There are over 250 stores on 4 floors with 9,500 parking places. If you are looking for fashion clothing, this is the place for you. Entertainment within Shopping City includes cinema, cultural events and live music performances.
11. Bucharest Noi
New Bucharest is an up and coming district in the north west of Bucharest, Sector 1. The land used to be privately owned before part was given into public ownership and a larger section was put up for sale. It was in the 1950s when it became separated from Baneasa and typical Communist highrise blocks were built. Better housing followed and even more development has taken place in recent years.
The heart of New Bucharest is a park, Bazilescu, named after that 19th Century owner and it is found opposite the Church which holds that man's name as well. The district's layout is symmetrical and visitors today will find modern villas and penthouses. Because of the good infrastructure New Bucharest has become a popular place to live with good shopping facilities, schools etc. The local metro station is Park Bazilescu.
When it comes to accommodation in New Bucharest, your options are limited, either an apartment or a guesthouse. Dining alternatives include local and Italian cuisine.
12. Pipera
Pipera was just a village in the 90s but extensive building has transformed it into an expensive district in the City. Shops have followed but development has lacked focus. The result is a number of problems to address including transport yet Pipera does have a metro station.
Baneasa Shopping City is conveniently close while there are plenty of accommodation options. Apartments for rent in Ibiza Sol, a residential complex is one suggestion. Others include the 4 star Hotel Tecadra with 2 restaurants and a bar or Hotel Ancor with 3 stars which is a good choice for a short stay in the area. The choice of cuisine beyond of course Romanian, includes Italian, Lebanese, Chinese, American, Greek, and French.
13. Boulevard Dacia, Upper Class Area in Burachest
Dacia is another wealthy district located between Calea Mosilor, one of Bucharest's major roads and Piata Romana. The elegant villas that were built during the 19th Century and some into the 20th are a main feature in Dacia. There is the odd Communist block of apartments but that is all.
This is a popular neighborhood for the City's upper classes. It largely survived the Communist times untouched. Several embassies and consulates are found in Dacia.
If you want a top quality hotel and a choice of good restaurants, this may be the district for you. Hotel Dacia is 4 star, air conditioned comfortable rooms and good service. You can enjoy local and international cuisine while there is a pleasant bar with a good variety of drinks available. The district also has about 40 restaurants to choose from including the Dacia Felix Restaurant that is famous for its Super Breakfast Buffet.
14. Tineretului, Where to Stay in Burachest for Good Transport
Head to south Bucharest in Sector 4 and you will reach Tineretului which gets its name from the Park that is within the neighborhood. It is not far from the center of Bucharest and locals looking to buy an apartment should find something here.
It has good transport links, with tram routes and two metro lines while there is also a commercial element to Tineretului. There are hotels in Tineretului and apartments to rent which is a popular choice for visitors to Bucharest.
If you rent an apartment and do not want to cook, you need to know there are restaurants nearby. Tineretului can oblige. Italian restaurants are here as they seem to be throughout the City but much more. You can enjoy Japanese sushi, get pub grub, get a takeaway or eat a grilled steak.
15. Lipscani, Tourist Friendly Area to Stay in Burachest
This district in Bucharest next to Old Town was the most important commercial area in the City and indeed the wider region. Its name is the Romanian translation of Leipzig, the city from where many of its trading goods arrived.
Its streets still carry the names of the trades and guilds which included shoemakers, saddlemakers, hatters and goldsmith. There were plans to demolish Lipscani during Communist times but it never happened. Instead, it declined but it has been revived.
Much of it is tourist-friendly pedestrian only. You will find good bars and restaurants, international brand shopping and some notable landmarks including a monument to Vlad the Impaler. Vlad III was a Roamian hero who spent his life fighting enemies including the mighty Ottoman Empire. He was the person who inspired Bram Stoker's ''Dracula.''
Its proximity to Old Town means that there are excellent facilities as well as a good choice of accommodation to suit every budget.
16. Rahova
This district is the best place for seeing the City before the communist era in contrast to the development that the regime undertook. The architecture with its ornate facades remain somewhat shabby in places but the renovated building once the Bucharest Stock Exchange is worth a visit.
This neighborhood in south west Bucharest, Sector 5, was a place where many Romanians coming from the countryside seeking work settled. It gets its name from the town where the war for independence was waged.
It was a dubious area with many problems a few years ago. How ironic then that it was known as ''Florists' Way'' because it was home to the City's flower markets. It went through a period of development, apartment blocks primarily, but in recent years, it has been renovated and has a light metro line and RATB routes.
You will find accommodation available, largely apartments and simple but clean hotels. If you want a recommendation for dinner, try Restaurant Britannia which has an extensive menu and good wine. Fast food is readily available as well. The Ark in Rahova is a popular venue for food and music, with enough space to host events.
Where to Stay in Bucharest Old Town?
The best place for tourists to Bucharest, especially first time visitors, is in the Old Town which is in the heart of the City. Old Town and University Square are charming and tourists will see many of Bucharest highlights in this district. You can walk around by day without the need of taking any transport to see those highlights.
There is something for every budget ranging from hostels and clean apartments to a few of the most famous international brands like the Hilton.
Luxury

Hilton Garden Inn Bucharest has rooms each with a private bathroom, free Wi-Fi, TV, and desk. There is a shared lounge, fitness center, business center and 24-hour desk.
Europa Royale Bucharest is a 19th Century building with en suite rooms, well furnished with all a guest might need. There is free Wi-Fi and the restaurant has an extensive international menu.

Mid range

Victoriei 1 is a well-equipped spacious apartment suitable even for a family, offering lovely views, free Wi-Fi and a car rental service.
Bucharest Old Town Apartment has 5 bedrooms and 3 bathrooms so it is suitable for large families and groups. There is a modern kitchen, dining area, TV, and balcony.

Budget

Bratianu Studio is a one bedroom apartment with a kitchenette. There is aircon, Wi-Fi and it is in an unbeatable location.
Sweet Story II is another apartment with a kitchen, washing machine and fridge, TV, Wi-Fi, aircon and a balcony.
Where to Stay in Bucharest for Nightlife?
The heart of Bucharest is the place to go for the best nightlife. That means Old Town which is mostly pedestrianized. If you stay locally, you can walk home easily as long as you avoid dark, quiet areas.
The locals enjoy a drink, and when they go out they can drink for several hours so Bucharest nightlife is good. Places will stay open until the last person leaves so you can expect late nights or more accurately early mornings. There are lots of bars, mostly with music and Bucharest prices are very good relative to many other countries, including those that border on Romania.
Where Did Jane McDonald Stay in Bucharest?
Jane McDonald is a singer and media presenter who does travel presentations for Channel 5 in the UK. She recently featured Bucharest for a weekend break and explored the Old Town. She was able to do that on foot. She did tour the major landmarks and enjoyed the best cuisine on a tour. Her feature emphasized the advantage of staying in the heart of the City.
How Long to Stay in Bucharest?
Visitors can explore the Old Town on foot within a day, but there is more to Bucharest than the Old Town. City weekend breaks are very popular throughout Europe and Bucharest deserves inclusion in the places you should consider. Two full days will give you the chance to see many of the main attractions of the City. However, why not add an extra day just to be sure?
Cheap Places to Stay in Bucharest?
Bucharest is an inexpensive city with good accommodation alternatives. That includes hostels and apartments, many of them central and close to both the City's main highlights, good value restaurants and lively bars.
It is not yet on the list of cities that stag and hen parties are picking but that may well happen with plenty of evening ''entertainment.'' You can walk between pubs and clubs in the heart of the City.
Here are a few ideas:
Conclusion
There is no question that the dictatorial era of Nicolae Ceausescu from 1965 until his execution in 1989 caused untold misery and poverty to the Romanian people. It did little for Romania's reputation in Europe and beyond.
Bucharest was not on many travelers' lists of places to see despite some obvious attractions in the Capital and the Country as a whole. That has changed and tourist numbers to Bucharest have been growing. It remains a cheap and safe capital city which deserves to be among the popular weekend breaks places in Europe. Better still, an introduction to the Country as a whole.
---
---