In this guide, we will be looking at Where to stay in Asheville first time, the best areas to stay in Asheville for tourists (include video and map), the best hotels in Asheville for all budgets, and safest neighborhoods in Asheville.
Nestled at the foot of the Blue Ridge Mountains and surrounded by national parks, Asheville NC makes for one of the most beautiful city locations in America. In spite of being a relatively small city, there are still plenty of options to choose from when it comes to where to stay in Asheville.
Where to stay in Asheville first time?
The best areas within Asheville for first-timers are the Downtown, Biltmore, Historic Montford, River Arts District, West Asheville, Black Mountain, and Lake Lure. These are the most popular neighborhoods in the city that offers a range of tourist attractions and amenities.
Downtown is the overall best area for first-time visitors due to its central location and its wide range of accommodations. Downtown is one of safest districts to stay in Asheville. Staying here allows you to be located within walking distance to attractions, breweries, shopping, nightlife, and dining.
For those planning to take advantage of the stunning natural landscape just outside of the city of Asheville, Lake Lure and Black Mountain are great options. Both keep you close to nature as well as the conveniences of the city.
Black Mountain has that quintessential small town feel with easy access to the Blue Ridge Mountains. Meanwhile, Lake Lure is more rural and offers a host of water-based fun as well as forest adventures.
Map of the best areas and neighborhoods in Asheville:
🎬 To get an overall idea of best areas in Asheville, check out this video, or continue reading:
If you like the video format, please subscribe to my YouTube channel at @easytravel4u, I have tons of similar videos over there.
7 Best areas to stay in Asheville, NC for tourists are:
1. Downtown Asheville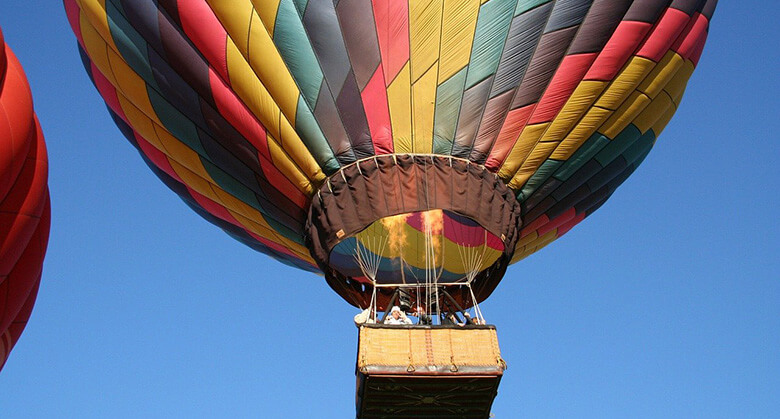 Downtown is the best overall area to stay in Asheville for tourist because it is the heart of the city center that offers a wide range of accommodation, shopping, dining, and nightlife. This bustling district is a hub of historic sights, curious museums, and colorful shopping streets.
As the main commercial area of a city known for its thriving arts and culture scene, there are plenty of vibrant streets to explore and soak up the creative atmosphere. Almost every road and side street in Downtown Asheville is lined with local shops, unique boutiques, and independent art galleries.
Once you get tired of shopping, there are tons of options to take a break and enjoy the local southern hospitality. The area is home to a wide variety of local restaurants so you're sure to find something to suit your preferences.
Alternatively, pick up something to go from one of the many local bakeries and delis and enjoy a picnic in one of the local parks or public squares. There are plenty of comfortable public spaces for locals and visitors alike to relax in the open air.
If you are looking for somewhere to enjoy a drink, Downtown Asheville has you covered there too. The area is packed with fashionable bars and nightclubs, making it the top spot to stay in Asheville if indulging in the local nightlife is a priority.
Downtown is one of the best places to stay in Asheville for breweries. The area is particularly notable for its many breweries. All across the area, you can find local brewpubs from the cool DSSLVR Brewery to the relaxed Wicked Weed Brew Pub. Downtown is a fantastic area to visit if you want to try a range of locally produced drinks.
One of Asheville's main attractions is the beautiful Basilica of Saint Lawrence. Located at the northern end of Downtown, the grand, red brick building, with its towers and domes, is an icon of the city. If you're lucky, you may be able to score a room overlooking the beautiful basilica.
For those who prefer to spend their vacations browsing museums, there is plenty to explore in Downtown. The Asheville Art Museum is one of the larger galleries in the area and is dedicated to contemporary art from the twentieth century onwards.
Meanwhile, the Asheville Museum of Science is just across the road and is great for the whole family. The many fascinating exhibits include various interactive games to keep kids engaged.
For something a bit different you can try the Asheville Pinball Museum. Just down the road from the Basilica of Saint Lawrence, it's a quirky, offbeat attraction that you can easily squeeze into your sightseeing agenda.
For those who don't drive, or simply don't intend to bring a car with them on their trip, the downtown area is easily one of the best options. Asheville public transport runs a very affordable and convenient bus network throughout the city.
The public transport network even extends out into the surrounding towns and mountains. If you are not bringing a car but still want to explore the surrounding landscape you will easily be able to do so by just hopping on one of the local buses.
The vibrant streets and popular outdoor spaces make it a beautiful area to wander around. As a relatively small city, you can comfortably walk between all of the sights and attractions within downtown.
In fact, the local tourist board actively encourages it. The Asheville Urban Trail map can be found on the city's tourism website and leads visitors around all the major attractions of the city center.
You can explore the trail yourself, or opt for a guided tour to learn more about Asheville's history.
If you fancy something spookier you can even tag along on a ghost tour and try to spot a local ghost. There are several companies offering guided tours of the city's supposedly haunted corners.
Meanwhile, the varied attractions of the neighboring districts are just a short walk away too. Both the Historic Montford district and the River Arts District are nearby.
Of course, the caveat to staying right in the center of the city, especially one so popular and fashionable, is in the higher rates for accommodation. There are plenty of options to choose from here, but if you are looking for affordability you will likely have to compromise on luxuries.
Stay In Downtown If you are first-timers; you want to stay in a safe area for tourist; you want to stay right in the city center, the vibrant nightlife is a priority, you don't plan to rent a car;
Best Places To Stay In Downtown Asheville:
luxury ($$$): Cambria Hotel Downtown Asheville Set in Page Avenue, at the base of the Blue Ridge Mountains, this hotel features a fitness center, a terrace, a shared lounge, an on-site restaurant, a bar. it has units with air conditioning, a flat-screen TV with cable channels, a microwave, a coffee machine, a bath or shower, a desk, a private bathroom, and a fridge.
mid-range ($$): Haywood Park Hotel This hotel offers suites with a flat-screen TV with cable channels, a refrigerator, a coffee maker, a furnished seating area. Close to Basilica of Saint Lawrence, Lexington Glassworks, Hi-Wire Brewing, Wicked Weed Brewing. Be sure to check out Isa's French Bistro.
budget ($): Hilton Garden Inn Asheville Downtown This 3-star hotel offers air-conditioned rooms with a flat-screen TV, a private bathroom, free toiletries, and a hairdryer. Guests can find an on-site bar and a 24-hour front desk.
🔍MORE HOTELS IN DOWNTOWN ASHEVILLE
See more: 28 Best things to do in Asheville, NC
2. Biltmore
Biltmore along with Downtown is one of the best places to stay in Asheville. Biltmore Village is better than Downtown if you want a quieter and more local vibe. Biltmore is located only 10 minute drive by car from the downtown.
Bordering Biltmore Forest and full of public parks and open spaces, Biltmore is ideal for those who don't enjoy the press of the inner city. The quieter streets and laid-back historic vibe are perfect for anyone looking for a more relaxing vacation.
There are also plenty of spaces for children to run around and work off their energy, so Biltmore is particularly popular with families. There are also fewer crowds for kids to get lost in, allowing parents of young children to be more at ease.
Biltmore Village is known for being one of the most historic areas of Asheville. Full of old buildings and historic sites, it is very popular with history buffs and those who enjoy the old-world aesthetic.
The Historic Biltmore Village in the east is the primary commercial area of the village. The charming shopping area is home to a number of local shops, bakeries, and restaurants where you can soak in the historic atmosphere. There are even some lovely bars where you can enjoy live music.
One of the dominating attractions of Biltmore Village is the stunning Cathedral of All Souls. The beautiful Cathedral is built of red brick and tiles. Its distinctive swooping roofs make it truly picturesque and definitely worth a visit.
Other historic attractions in the area include Biltmore Gate House. The Gatehouse sits at the entrance of Biltmore Estate Drive, overlooking Swannanoa River. In addition to being a lovely scenic area to visit, there is also a gift shop where visitors can pick up some cute trinkets as souvenirs.
Once you've had your fill of trekking between attractions you can relax with a casual wander around the charming residential streets instead. Even the everyday homes are worth admiring here, with their beautiful facades lining leafy avenues. Biltmore is the ideal place to revel in the potential coziness of everyday life.
South of Biltmore Village is the massive Biltmore Estate, home to Biltmore Mansion. Biltmore Mansion holds the title of the largest privately-owned house in America. Although it still belongs to the family that built it back in the 1800s, the mansion now serves as a popular tourist attraction.
Guests can enjoy guided tours of the opulent interiors. The sprawling grounds are also open to being explored and enjoyed by the public. In addition to the estate's many manicured lawns, there are also various ornamental gardens and even a botanical garden to be enjoyed.
Even though it's a fair way outside of the city center, Biltmore is connected to Downtown Asheville by the Route 25 highway. As such, it's super easy to get into the city center. Either take a quick trip by car or hop on one of the local buses.
Even though Biltmore is well outside of the city center, the affluence and popularity of the area keep the prices for accommodation quite high. If you are comfortable with paying premium rates, you will have plenty of lovely hotels to choose from, many of them designed to blend into the beautiful area.
However, if you were hoping this outer city suburb would offer you affordable luxury, you may struggle to find your ideal hotel here. Biltmore is not ideal for those working with tighter budgets.
Stay In Biltmore If you are traveling with children, you want to stay in a beautiful neighborhood with a historic atmosphere, you love history and beautiful old buildings, you want to stay in a neighborhood with a more local vibe;
Best Places to stay in Asheville in Biltmore:
🔍MORE HOTELS IN BILTMORE
3. Historic Montford
Montford is the ideal location for those who want to immerse themselves in a historic atmosphere without straying too far from the city center. Just north of Downtown, Montford offers a central location without the city center price tag.
Despite being so close to the city center, Montford is much quieter, with a considerably smaller tourist presence. It is very much a relaxed, leafy suburb, making it a great place for those who enjoy experiencing what it is like to live how the locals do.
Whilst there are not a lot of explicit tourist attractions in the area, the historic district itself is simply a lovely place to take a walk. The residential houses are all in various architectural styles from throughout the eras. If you love architecture, history, or both you will love Historic Montford.
You don't need to worry that you will get bored though. You will be staying within comfortable walking distance of all the downtown attractions. You will have easy access to all the top sights and amenities of Asheville whilst being able to escape the crowds and bustle when you want a break.
That's not to say there's no excitement to be had within Montford itself. In fact, the historic district is home to some of the best restaurants and bars in Asheville. Salvage Station is a particularly cool spot. The large dining and music venue offers southern cuisine with outdoor entertainment overlooking the French Broad River.
Much of Montford is taken up by the Riverside Cemetery. If you don't mind the morbid nature of the area, you can enjoy pleasant walks through the cemetery gardens and appreciate the opulent tombs and mausoleums.
In May, visitors can enjoy the Montford Arts and Music Festival. One aspect of this includes the Montford Park Players performing a number of productions at the Hazel Robinson Amphitheatre on the edge of the cemetery.
Other than theatre, the Montford Arts and Music Festival involves various performances taking place all over the Montford District. The bulk of the festival takes place along Montford Avenue and Montford Park.
The streets host dozens of artists' stalls and street food vendors. If you have the opportunity to visit in May, I definitely suggest checking the dates of this year's festival to try to visit when it's on. The festival is definitely worth visiting if you have the chance.
Outside of the Montford Arts and Music Festival, the Montford Players put on an annual Shakespeare celebration throughout the summer. Lasting until September, visitors can enjoy performances of several Shakespeare plays in the open-air amphitheater.
Unlike the festival, however, you will need to book tickets to their Shakespeare shows. Make sure to check ahead to see their schedule, you won't want to miss this lovely opportunity to enjoy a unique theatre experience.
If the general scenic air of Montford isn't quite enough for you, visit the Asheville Botanical Gardens. Located in the University of North Carolina grounds, the gardens feature almost a mile of trails through over 600 local plant species.
The accommodation available in Montford adheres to its cozy, historical atmosphere. You will find plenty of small bed and breakfasts, inns, and independent hotels based in converted historic buildings and manors.
Whilst not the cheapest area of Asheville, you will still certainly get more for your money than you would in downtown.
Stay In Historic Montford If you want to experience the authentic local atmosphere; you want to stay close to the city center without the premium rates for accommodation, you love art and open-air theatre, you love historical architecture.
Best Places to Stay in Ashville in Monford:
🔍MORE HOTELS IN HISTORIC MONTFORD
4. River Arts District
River Arts District is one of the coolest neighborhoods in Asheville. It is located immediately south of the Historic Montford District If you want to best appreciate its brilliant arts scene, the River Arts District is definitely a neighborhood to consider.
Stretching along the east banks of the French Broad River, the River Arts District was once a bustling industrial hub, full of warehouses and factories. Now those warehouses have been converted into artists' studios, galleries, and events spaces that make the area one of the coolest neighborhoods in Asheville.
Rather different to the cozy, historic charm throughout much of the rest of Asheville, the River Arts District has a distinctive edge to it, born from its gritty origins and its enduring creative community.
Even just walking around the neighborhood you can take in the artistic flare. This is the center for Asheville's street artists and you can spot various murals emblazoned across the many warehouses and silos of the district.
As for the studios and galleries, more than 150 artists are based in the area, producing and selling their works. With such a big community, you are sure to find an artist that suits your style preference so you can pick up some original local art as a unique souvenir.
The community hosts various regular events. On the second Saturday of each month, the neighborhood comes alive as the artists organize various shows and classes for visitors to enjoy.
Twice a year the area hosts an event known as The Stroll. Essentially a walking tour of the area, the local artists open their studios to display their works and grant visitors an insight into their artistic processes.
If you need a break from browsing around the various arts halls, there are plenty of trendy cafes dotted throughout the district for you to relax in. Alternatively, grab lunch at one of the many restaurants or varied food halls.
In the evening, this is another great place to consider heading out to enjoy the nightlife. In addition to various bars and music halls, the River Arts District carries on Asheville's proclivity for local breweries. You can enjoy live music from local musicians whilst sipping on a locally brewed beer.
The River Arts district is very conveniently located. Just a short distance southwest of downtown, you won't have to choose between the city's indie art scene and more mainstream sightseeing. You'll be perfectly centrally located to easily access everything you want from Asheville.
Due to the gritty, industrial roots of the area, you won't find any big hotels in the River Arts District. However, alternative accommodation options are plentiful, so if you are looking to stay somewhere a bit more unique, it's certainly worth looking around here.
If you prefer to stay in a more typical hotel, you might want to consider looking at the neighboring districts rather than the River Arts District itself. There are plenty of more contemporary options to choose from just beyond the warehouse district.
Stay In River Arts District If you love art and are visiting Asheville to make the most of its famous art scene, you want to stay close to the city center, but not right in amongst the crowds of tourists;
🔍MORE HOTELS IN RIVER ARTS DISTRICT
🎬 Check out my virtual tour about the places to stay in Asheville in this video:
5. West Asheville
West Asheville is the broad suburban area to the west of the French Broad River. Although it's further removed from the city center than other neighborhoods on this list, it's far from a boring, sleepy suburb.
Rather than the historical chic of downtown, or the edgy, artsy buzz of the River Arts District, West Asheville has built a reputation on its cool retro vibe. If you would love a neighborhood that blends a tight-knit community with vintage style, West Asheville is the place for you.
Although definitely popular with the hipster crowd, West Asheville maintains an authenticity that is often lacking in areas purposefully designed with such a market in mind. Rather than a gimmick, the vintage atmosphere is a labor of love by the local community that has endured for several decades.
The area is a hub of family-run record shops, vintage clothing boutiques, and second-hand bookstores. There's even an old-school video arcade towards the west end of the neighborhood if you really want to indulge in the retro atmosphere.
As one would expect from such a hip neighborhood, this is where you will find some of the best cafes and coffee shops in Asheville. Along with the local pubs and bars, this area is a hugely popular hangout area with Asheville locals.
If you are looking for a neighborhood where you can indulge in the community vibe and really get to know the locals, West Asheville offers plenty of opportunities.
When you get hungry, you should head to Haywood Road. Running straight through the center of the neighborhood, this is a street lined with incredible bistros and restaurants. From tapas to Thai, these family-run restaurants offer some of the best and most varied food in the city.
Although West Asheville is still a more residential neighborhood than the tourist hubs of the city center, it is becoming increasingly popular with visitors. If you want to visit before it gets too overrun with tourists and potentially loses some of its authenticity, then I suggest you get a move on.
Being quite a ways from the pricey downtown, accommodation in West Asheville is generally more affordable than in the more central districts of the city. Whilst there are currently fewer options than in the more tourist-heavy areas, you can still find several small but comfortable hotels in the area.
If you are working with a really tight budget, there are some family-run hostels in this neighborhood that will really help you keep costs down.
Stay In West Asheville If you love anything vintage or retro, you don't mind being just a little removed from the city center, you want to stay somewhere with a sense of community and mingle with the locals;
🔍MORE HOTELS IN WEST ASHEVILLE
6. Black Mountain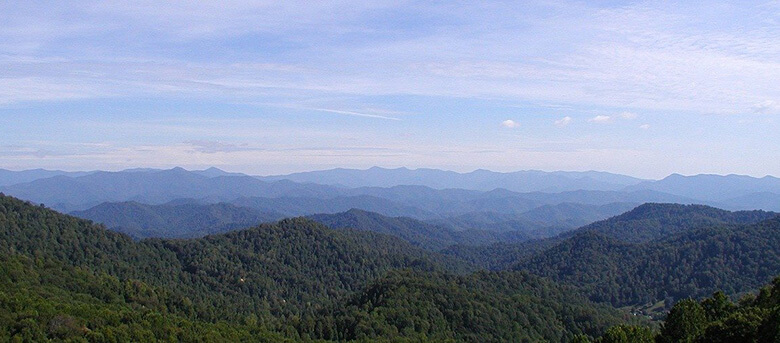 Just a couple of miles east of Asheville city is the small town of Black Mountain. Outside of the main city, Black Mountain is much less of a tourist hotspot than the districts within the city limits. As such it's ideal for anyone looking for a quieter getaway.
Despite being ways outside of the city, you will still have easy access straight into the heart of downtown via the Route 70 highway. Black Mountain is a great place to enjoy all of the various outdoor activities on offer whilst still being able to get to the major attractions of Asheville.
Black Mountain is located right at the base of Mount Mitchell. It's a fantastic access point for the various trails leading up into the woods covering the mountain. If you love hiking and exploring, then Black Mountain has tons to offer.
There's so much to be discovered in the Blue Ridge Mountains, from various waterfalls to stunning mountain views from the various lookout points. Nature centers dotted around the town and base of the mountains provide up-to-date information and advice on the best things to look out for.
For days when you would rather not venture into the city, and don't feel like hiking through the mountains, there is still plenty to do within Black Mountain town itself. Much like Asheville, Black Mountain has a thriving arts and culture community.
The charming town center boasts an array of local galleries and studios, small shops, and family-run restaurants. Poetry and live music are popular here as well so you can often enjoy live performances at the various bars and cafes.
Swannanoa Valley Museum & History Centre is a sweet little museum based in an old firehouse. It's the perfect place to visit if you want to learn about the history of the local area.
In addition to the vast swathes of natural landscape entirely surrounding Black Mountain, there are also plenty of parks and green spaces within the town itself. Lake Tomahawk Park is a particularly lovely example with fishing spots and a comfortable trail around the lake.
All in all, if you are looking for somewhere to enjoy a relaxing break with the whole family, Black Mountain is perfect. There's plenty of space and activities to keep kids entertained. Meanwhile, local breweries and galleries offer a variety of options to adults.
There is a great range of accommodation options to choose from in Black Mountain. In addition to your typical hotels, there are also plenty of cozy inns, guesthouses, and cottages on offer.
Thanks to being well removed from the city center, and less of your typical tourist trap, prices for accommodation are generally much more affordable in Black Mountain. If you are trying to keep to a tighter budget this could be a great location for you to consider staying in.
Of course, the caveat is that you will have to travel several miles to and from the city for any sightseeing. If you have a car, this will only take a few minutes.
If you're relying on public transport, the bus journey is just a little bit longer and very affordable. You won't have to worry about bus fares offsetting the savings you make on your hotel.
You Should Stay In Black Mountain If you want to stay surrounded by nature, exploring the surrounding mountains is a priority, you don't mind being outside of the main city, you are hoping for a quiet family vacation, sightseeing in the city is not your top priority, you are trying to keep to a smaller budget, you love that small-town vibe.
🔍MORE HOTELS IN BLACK MOUNTAIN
See more:
7. Lake Lure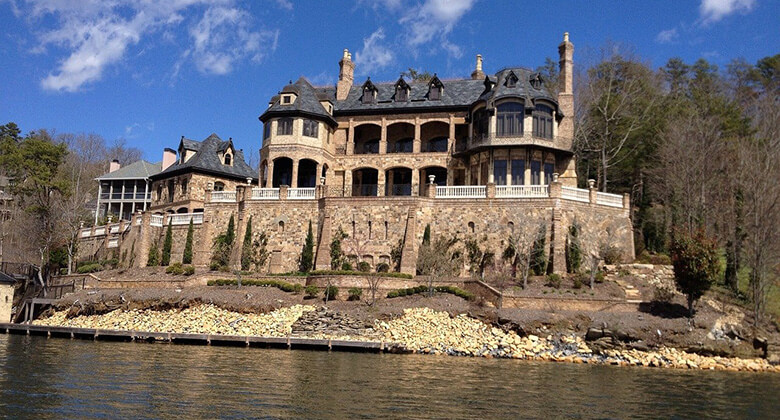 If you are looking for somewhere to spend a scenic retreat out in the heart of nature, whilst maintaining the security of having a modern city nearby, Lake Lure is a brilliant choice. Several miles southeast of Asheville City, Lake Lure is an oasis of North Carolina mountain bliss.
The manmade lake is a hub of outdoor activity. Visitors can relax on the sandy beach and enjoy the stunning views of the surrounding mountains and forests. Meanwhile, the whole family can take advantage of all the fun the local waterpark offers.
Lake Lure is very popular as an access point for the various hiking trails leading up into the surrounding hills. Rock climbers also flock to the area to scramble up the various cliffs and crags.
Chimney Rock State Park is one of the most prominent natural sites in the area. The natural monolith is over 500 million years old and now stands as a popular landmark to hikers and rock climbers. Visitors can climb to the observation deck to enjoy stunning views of the surrounding forests and waterfalls.
Aside from all the adventurous activities, there are a few local attractions to enjoy in the area. Lake Lure Flowering Bridge is a lovely addition to the natural landscape. Once a standard car bridge, it was closed to traffic in 2011 and renovated into an elevated garden over the Broad River.
Rather than a residential town, Lake Lure is a primarily tourist-based holiday resort area. You have a fantastic range of accommodations to choose from here.
The lake is ringed with cottages, cabins, and lake houses for those planning an independent break in nature.
Meanwhile, if you prefer the convenience of a catered hotel, there are also plenty of guesthouses, inns, and lodges to consider.
Rates vary widely, from very affordable to more high-end luxury. Whatever your price range, you are sure to find something to suit you around Lake Lure.
Stay In Lake Lure If you are planning a nature retreat but want to stay close to the convenience of a city, you love spending time outdoors, adventurous activities are how you like to spend your vacation, you are happy to stay in a very tourist-centered location, sightseeing in the city is not your priority.
🔍MORE HOTELS IN LAKE LURE
Where should I stay in Asheville for the first time?
Downtown is the best area to stay in Asheville for first-timers due to its super central location. If you stay here, you will be located in the middle of the action, within easy access to tourists attraction, as well as restaurants, bars, and shops.
What are the best areas to stay in Asheville, NC?
Downtown, Biltmore, Historic Montford, River Arts District, West Asheville, Black Mountain, and Lake Lure are some of the best areas to stay in Asheville because they offer a wide variety of things to do and see.
See more:
Overall, Downtown Asheville is the best area to stay in Asheville for first-time tourists due to its prime location. If you book a hotel here, you will be located within walking distance to many tourist landmarks as well as breweries, restaurants, bars, and nightclubs.
The Downtown also has highest concentration of accommodations, so you can easily choose one hotel that suits your budget.