If you've decided to venture to Thailand for a break then you've made a fantastic choice! From the vibrant city destination of Bangkok, to the island paradise of Koh Samui, or the mountainous area which encompasses Chiang Mai, Thailand is packed with destinations to enjoy and explore.
Of course, one of the main questions most people have once they have decided to visit this part of the world is what to pack for Thailand in the first place!
The decision on what to pack for Thailand really depends on two different factors – where you're going, and when you're going. This will inform your choice and make sure that you have everything you need to make your trip go without a hitch.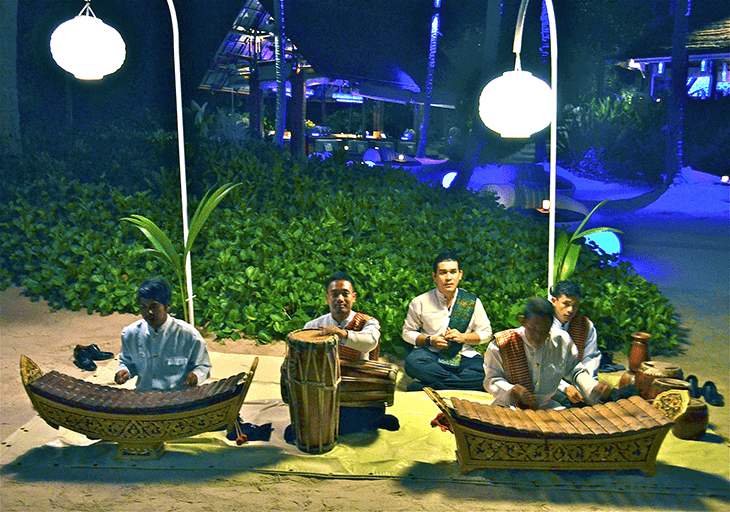 The country is generally split into two areas in terms of visitors, northern and southern. The northern part of the country is mountainous, and this is a fantastic place for those wanting to experience authentic Thai life, and for outdoor exploration.
The southern part of the country is probably the most famous, because this is where the idyllic beach life can be found. This is where you will come across Bangkok, and the islands of Koh Samui, Kho Pha Ngan, and Koh Tao, to name just a few.
From Full Moon parties to elephant treks through the jungle, with plentiful beach time in-between, this part of the country is extremely well visited.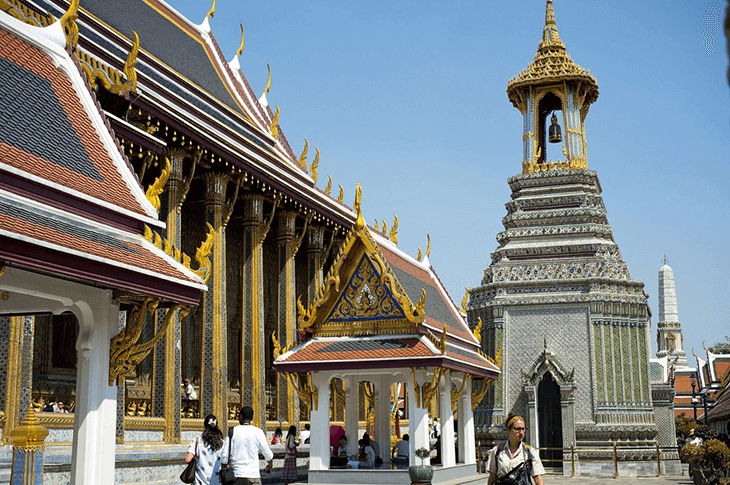 What can you not bring to Thailand?
There are certain items that are prohibited or restricted in Thailand. It is important to be aware of these restrictions before traveling to Thailand.
Prohibited items:
Narcotics and illegal drugs
Firearms and explosives
Pornographic materials
Counterfeit currency and goods
Live animals (unless accompanied by a permit)
Restricted items:
Fresh fruits and vegetables
Live plants
Raw meats and seafood
Dairy products
Certain types of medications (requires a permit)
It is always a good idea to check with Thai customs before bringing any items into the country to ensure that they are allowed. In addition, it is important to declare any restricted items to customs upon arrival in Thailand. Failure to do so can result in the seizure of the items and possible legal penalties.
What to pack for thailand male and female?
Here are some suggestions for what to pack for a trip to Thailand as a female:
Comfortable, lightweight clothing: Thailand can be quite hot and humid, so it's a good idea to pack lightweight, breathable clothing such as tank tops, sundresses, and shorts. Avoid wearing clothing that is too revealing, as Thailand is a conservative country.
Sun protection: Pack a hat, sunglasses, and sunscreen to protect yourself from the sun.
Mosquito repellent: Mosquitoes can be a problem in Thailand, especially during the rainy season. Bring insect repellent to protect yourself from bites.
Good walking shoes: Thailand has a lot of temples and other cultural sites to explore, so you'll want to bring comfortable shoes that are suitable for walking.
Beach essentials: If you're planning on visiting the beach, don't forget to pack your swimsuit, a beach towel, and sandals.
Personal hygiene items: Be sure to pack all of your necessary personal hygiene items, such as shampoo, conditioner, toothpaste, and a toothbrush.
A good backpack: A backpack is a convenient way to carry all of your belongings while you're on the go. Look for one that is comfortable and has plenty of compartments for organization.
A copy of your passport: It's always a good idea to bring a copy of your passport with you in case the original gets lost or stolen.
A first aid kit: A small first aid kit can come in handy if you get a cut or scrape while you're traveling.
A small day pack: A small day pack can come in handy for carrying your essentials while sightseeing or on day trips.
Cash: While it's possible to use credit and debit cards in Thailand, it's always a good idea to have some cash on hand, especially if you're traveling to more rural areas.
A power adapter: Thailand uses Type A, Type B, and Type O plugs, so you may need a power adapter depending on the type of electronics you are bringing.
A camera: Thailand is a beautiful country with many sights to see and photograph, so don't forget to bring a camera to capture your memories.
It's All About The Weather When Deciding What to Pack For Thailand
Let's split the two halves of the country into separate areas here. The north has the most definition in terms of season, with November to May offering dry weather and high temperatures, and May to November offering wetter weather, as this is when the southwest monsoon season will play a part. During this time you will need an umbrella and a rain jacket, because rain in the north at this time can be heavy.
In terms of the south of the country, there is a wet season and a dry season, and this will affect what to pack for Thailand adventures. To make things more complicated the east and west coast have different seasonal conditions too! On the west coast, you can expect rain from April to October, when the southwest monsoon hits. On the east coast, the rain comes between September and December. The rest of the time? Hot, extremely hot!
Taking all of this into account, many people consider the best time to visit Thailand to be November to February, when the temperatures are mild, rather than hot.
As you can imagine, all of these differences, make planning what to pack for Thailand quite difficult! This is true, but there are certain things which should be in your suitcase regardless.
Should I bring jeans to Thailand?
It is generally acceptable to wear jeans in Thailand, especially in urban areas and tourist destinations. However, it is important to remember that Thailand is a hot and humid country, and jeans can be quite warm to wear in the heat. If you do decide to bring jeans, it may be a good idea to pack lightweight, breathable fabrics as well to wear in the warmer weather.
It is also important to consider the cultural norms and customs of the place you are visiting. In Thailand, it is considered polite to dress modestly, especially when visiting temples and other cultural sites. This means avoiding clothing that is too revealing or too casual, such as shorts or tank tops. Jeans are generally acceptable as long as they are not too tight or distressed.
In summary, you can bring jeans to Thailand, but it may be a good idea to also pack lightweight, breathable clothing to wear in the warmer weather, and to consider the cultural norms and customs of the place you are visiting when choosing what to wear.
What to Pack for Thailand
Health Issues
Many people overlook certain health and safety issues when travelling, but there are certain things you should have in your luggage when travelling to Thailand. These include:
Insect repellent spray
Antiseptic cream
Painkillers – Remember to keep these in the labelled box
Any prescription medication you need to take – Again, keep these in the labelled box with your name on. Some medications may also need a doctor's letter, so bear this in mind
Sun cream
Toiletries – You can buy many toiletries, such as shampoo etc in Thailand, but possibly not your favourite brands
Plasters – Everyone gets blisters, whether it's hot or cold!
Miscellaneous Items
Water bottle – A refillable water bottle is a must for hikes or long days out. Yes, you can buy bottled water everywhere, but having your own refillable bottle means that you don't have to worry about contamination
Dry sacs – We mentioned that there is the chance of a downpour when visiting Thailand during a rainy season, and you don't want your belongings to be getting wet whilst you're out and about, especially technological items; these handy dry pacs take that worry away
Day pack – For day ventures out you will be needing a good quality day pack for security and comfort. Remember to look for one which has padded and adjustable shoulder straps and also for anti-theft features, such as RFID technology
Plug adapters – Depending on where you go in Thailand, it's best to invest in a universal plug adapter, so you have all power avenues covered
Umbrella – A small travel umbrella will fit in your bag and won't take up too much space or weight, and you can easily grab it if there is a light shower or a large downpour
Clothing Items
Rain jacket

– It's a good idea to go for a jacket which has removable sleeves if at all possible, because whilst it may rain whilst you're out and about, it's still likely to be warm; there is nothing worse than feeling hot whilst it's raining and not being able to take off layers to feel better!
Swimwear and a beach towel
Nightwear
Underwear

Clothes for warm weather

– Whilst the tourist resorts in Thailand are quite conservative, do show some respect and avoid flashing too much flesh. There are some parts of the country which are off the beaten track, and if you show too much skin in these parts you may offend someone, or feel comfortable yourself. Remember to be respectful in terms of clothing when visiting temples too

Slip on shoes

– You will probably find that you're taking your shoes off a fair amount, whether it's to go into a temple, a shop, a restaurant, or on the beach, so slip on and off shoes are a good idea. This is also good for ventilation in hot and humid weather
Shoes for hiking – Hiking boots are not the greatest idea, because there isn't going to be a lot of air circulation, but hiking sandals are a good investment. In the north of the country there are many trails you can follow, and you don't want to miss out because you don't have appropriate footwear!

A sweater or hooded top

– Even though it's hot outside, you might find yourself getting a little chilly on public transport or in large shopping malls, thanks to freezing cold air conditioning!
It Goes Without Saying Items
As we are giving you a rather comprehensive list here, we will state the obvious with these items! These are the things that should go in your hand luggage over everything else, and should be packed first. It's always a good idea to leave copies of your most important documents, e.g. passport, visa, insurance, at home with someone you trust, in case of any lost items or problems.
Passport
Visa (if applicable)
Travel insurance documents – This includes the certificate and the helpline number. You can keep the other information, e.g. the paperwork which comes with your policy either in your emails or in paper form
Itinerary
Print outs of any hotel bookings/airline confirmations etc
Driving licence
Phone
Phone chargers
Other technological items you may need and chargers for them
Cash – Be careful how much you carry at one time, it may be a good idea to use an ATM card, but do remember to inform your bank that you're going to be using your card overseas, to avoid possible blocking of your card
Cash cards/credit cards
Cell phone/mobile phone – Look into sim card packages, or whether you can use your current one overseas and use your allowances
What should I pack for 2 weeks in Thailand?
Here are some suggestions for what you should pack for a two-week trip to Thailand:
Clothing
Light, comfortable clothing made of natural fibers, such as cotton or linen. Avoid dark colors, as they absorb heat and can make you feel hot and uncomfortable.
Shorts, skirts, and lightweight tops for the day.
A couple of dresses or skirts for going out at night.
A swimsuit and a cover-up for the beach or pool.
A lightweight jacket or sweater for cooler evenings.
Footwear
Comfortable, supportive sandals or flip-flops for the beach and daily wear.
A pair of sneakers or closed-toe shoes for activities such as hiking or temple visits.
Toiletries
Sunscreen with a high SPF to protect your skin from the sun.
Insect repellent to keep mosquitos at bay.
Any medications you regularly take, as well as a basic first-aid kit.
Personal hygiene items such as toothpaste, shampoo, and soap.
Accessories
A hat or visor to protect your head from the sun.
Sunglasses to protect your eyes.
A lightweight backpack or tote bag for carrying your essentials.
A beach towel.
Other essentials
A passport and any other necessary travel documents.
Copies of important documents, such as your passport and travel insurance.
A small amount of local currency for expenses such as transportation and meals.
A power adapter to charge your electronic devices.
Remember to pack light and only bring what you need. Thailand can be quite hot and humid, so it's best to stick to lightweight, breathable clothing. It's also a good idea to check the weather forecast for your destination and pack accordingly.
Read Also:
These items will see you through your trip, and will completely answer the query over what to pack for Thailand. Remember to do some research into the best suitcase for your trip, to ensure that you have a lightweight and sturdy companion to store all of your belongings. If you are travelling around the country, rather than staying in one place, e.g. an island retreat, then a lightweight case is even more important.