When it comes to traveling, you'll definitely want to visit Myanmar! Formerly named Burma, this nation has one of the best and most cultural sights to appreciate.
But what exactly can you do in Myanmar? The best Myanmar sights and things to do are just out there, waiting to be experienced!
Whether you're alone or with your loved ones, there are a ton of things to do and see around these nations so just bring your best shoes to enjoy your travel.
It might end up confusing you at first! To help you out, I've listed the top 10 places to see and activities to do when visiting Myanmar.
What are the Best Myanmar Places and Activities

?

Based on the popular tourist attractions and my own experiences, here are my top ten places and things to do when in Myanmar:
1. Bagan
Bagan is Myanmar's capital of the first dynasty. It's found almost 200 kilometers south of Malanday, where you can find thousands of temples and stupas around the desert. They have the best temple architectures with the amazing and beautiful murals and arts.
And the Bagan temples are a must-see if you want to learn more about the culture of ancient Bagan dynasties. Their picturesque walls and buildings are what make people keep coming back!
Tip: It may take a whole day or two to get around the temples. Try taking an electric motorbike or a horse cart tour to slow down and see everything at your pace.
2. Ngapali Beach
Ngapali is found in Rakhine State, by the Bay of Bengal. The Ngapali beach is known to be one of the best beaches found in Myanmar, where almost everything is untouched.
You'll be able to see and appreciate the true, natural beauty of the beach. It stretches to about three kilometers, with soft white sand and coconut palms.
What I love about this beach is that it isn't crowded with hawkers or stalls with souvenirs. You won't find noisy people or any mess. It's clean, spotless, and peaceful. But it also has an urban and modern vibe with tons of recreational activities to do.
Tip: The best time to visit would be any day in May or October.
3. Yangon
Though not yet modernized, it's a huge city filled with Victorian buildings and tree-lined avenues. You'll also be able to see the city centre filled with hospitable vendors, lots of stalls, and the locals dressed in their traditional Longyi.
The beautiful part about Yangon is how it is still not yet fully touched by modernization, yet you will still find urban areas to purchase souvenirs and still enjoy the balance of culture and modernity.
Yangon also has direct air links to various countries around Southeast Asia, including Bangkok, Hong Kong, and Singapore.
Tip: Visit the Bogyoke Aung San Market (Scott's Market) for souvenirs and cheap finds! The Shwedagon Pagoda is a must-visit as well, being the most prominent landmark in Myanmar.
4. Kyaing Tong (Keng Tung)
Looking for somewhere a bit cooler? Then Kyaing Tong is the one for you! It's found in the eastern Shan State of Myanmar. It's cooler than the tropical areas of Myanmar, where you'll be able to walk around without the worry of sweat and heat! It's also easily accessible to the golden triangle area.
The best part about Kyaing Tong is how you'll be able to visit the golden triangle area, where many cultures and ethic groups gather. You get to see different cultures and traditions of Kyaing Tong!
Tip: There are a LOT of outdoor trips you can do in Kyaing Tong, such as hiking or mountain climbing. Visit the different Shan ethnic tribes as you trek your way up the mountains!
5. The Irrawaddy
The Irrawaddy is the mightiest river in Asia, beside the Mekong and Ganges. The waters are vast and beautiful, begging you to take in the sea breeze and picturesque beauty. It's amazing views are better seen during the sunrise or sunset.
There are cruises and boats that go around various places around Myanmar. The Weeklong cruises in high water season, which is from August to November. All cruises go from Bhamo to Bagan, Bagan to Pyay, and to Chindwin River. There are also overnight and two night cruises that go from Mandalay to Bagain during the months of July to April.
Tip: If you want more privacy and to be with family, there are individually arranged tours!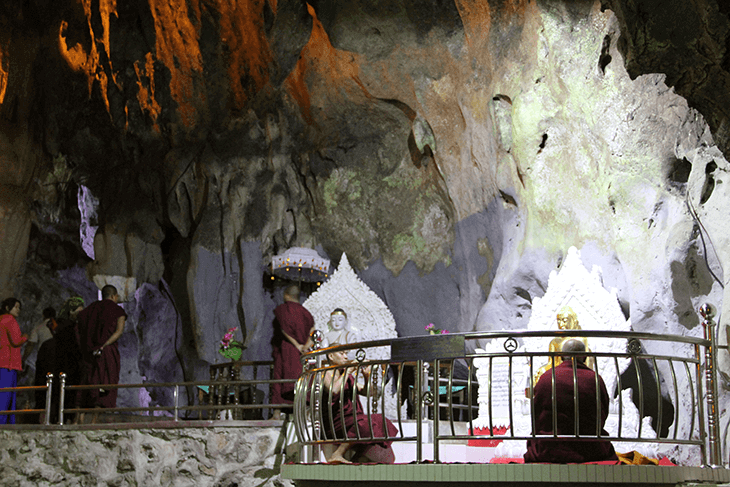 6. Mawlamyine
Mawlamyine is the capital of Mon State and the third largest city of Myanmar. It was known as the trading port of logs. It's actually the end of the Thai Burma railway, which was built during World War II. They also have a lot of beautiful sights and cultural attractions to see, so ready your rubber shoes!
Tip: Visit the cemetery near the Bridge of River Kwai, where you can find the remains of allied prisoners during the war. They were the ones who died WHILE building the railway!
7. Pindaya
What makes Pindaya so famous and popular by many tourists is its caves! The caves located here house thousands of Buddha images, with no clear story as to how they got there. A lot of these images are over hundreds of years old. There are new additions put in these caves as well.
The way the Buddha images are placed forms a passage through caves. Outside these caves is a beautiful view, filled with natural sceneries untouched by urban buildings and the like.
Tip: Allot a whole day visiting the caves, and make sure you're ready with walking shoes.
8. Mandalay
Mandalay was Myanmar's last Royal Capital, located about 700 kilometers north of Yangon. It's between Ayeyarwaddy River and Shan plateau, considered as the center of Burmese culture.
It's also known as the city of artisans and a trading center of goods. What I love about the area is how symmetric and well-planned the streets are, and that there are little cars. You can find more bicycle riders roaming around the area!
Tip: Visit the sacred Mandalay Hill to view all the pagodas and monasteries around Mandalay!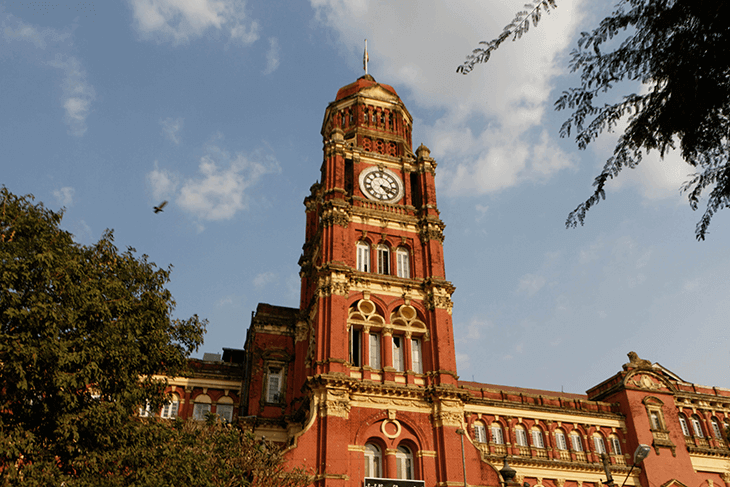 9. Pyin O Lwin
Pyin O Lwin is a short drive from Mandalay, but they have very different sceneries that make it worth the trip! This area is filled with pine trees and gardens, a beautiful and natural scenery that make you feel that the whole city is a park! And the weather is sunny and perfect for a walk everyday.
City center has a Clock Tower and old shops, as well as English-style houses.
Tip: Instead of walking or taking a car for touring, you can rent a colorful horse drawn carriage! These are the popular modes of transportation around the area.
10. Mrauk-U
This is the 15th century ancient city of Rakhine Kingdom, the center and one of the richest cities in Asia. It used to trade with the Middle East and places around Asia and Europe!
Unfortunately, there are not much remains found in the original city, but you can still find a lot of temples and stupas. They are well-known for the old temples and paintings, along with the religious statues that show Indian culture.
In Conclusion
Planning to visit Myanmar? While it's fun to wing it and explore the countries on your own, it's also best to make a plan to avoid wasting time and making the best out of your trip!
From cultural attractions to breathtaking activities, you'll find what you want for you and your loved ones when traveling to Myanmar. Hopefully, this post on the best Myanmar sights and activities helped you plan your trip efficiently.
So what are you waiting for? Start checking out the things you want to do in Myanmar today!
I hope you enjoyed the article! If you still have any more questions or tips about the best Myanmar places to visit, then do comment down below. I'd love to hear what you have to think.