So the question is, how many days in Chiang Mai do you need?, and, how many days in Chiang Mai is enough? Of course, the answer depends on what kind of traveler you are and what you are looking for from your experience in this fabulous cultural center of Northern Thailand.
I'm going to tell you all that you need to know to figure out how long you want to stay in Chiang Mai and recommend a good base for you while you are there.
Chiang Mai is a beautiful city with a great mixture of modern sophistication and old-world history and charm. If you want to delve into the city's deep cultural heritage, then there are many old temples and ruins, and museums to explore.
If you are a keen shopper, then there's the splendid Night Bazaar, which is a once-in-a-lifetime experience. And since Chiang Mai is Thailand's second city, there's all kinds of eating, drinking, and late-night partying to do if you have the energy.
Chiang Mai lies up in the mountains, and stunning scenery and outdoor adventures are waiting for you just outside the city. You should plan to spend a minimum of three or four nights in Chiang Mai if at all possible with so much to do.
How many days in Chiang Mai is enough?
It depends on your interests and priorities, but many travelers find that 3-4 days in Chiang Mai is enough to see the city's main attractions and participate in a few day trips or cultural activities. If you want a more relaxed pace or want to explore more of the surrounding region, you may want to stay for a longer period of time.
Where to stay in Chiang Mai?
Pingviman Chiang Mai Hotel Pingviman Hotel is a 10-minute walk from the Saturday and Sunday Night Markets, while Chiang Mai International Airport is a 15-minute drive away. Wat Phra Singh is 700 m away. Traditional Thai cuisine, international specialities and the buffet breakfast are all served at Pingpirom Restaurant. Refreshments are available at the pool bar.
Chada Mantra Chiang Mai Hotel Located in the Chiang Mai Old City of Chiang Mai, 700 m from Tha Pae Gate and 1.1 km from Wat Chiang Man, Chada Hotel offers accommodation with free WiFi and a garden. Some accommodation includes a balcony, a cable TV and a seating area.
Green Sleep Chiang Mai Hostel Well situated in the Si Phum district of Chiang Mai, Green Sleep Hostel is set 400 m from Three Kings Monument, 500 m from Wat Phra Singh and 700 m from Chedi Luang Temple. Among the facilities at this property are room service and a shared lounge, along with free WiFi throughout the property. The tour desk is available to assist guests in planning their days out.
Check out this guide on where to stay in Chiang Mai to find the best accommodations for your holiday.
Is One Day in Chiang Mai enough?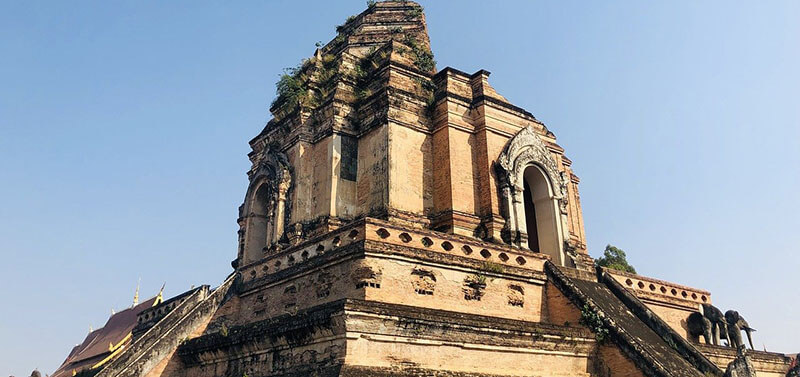 If you have just a day in Chiang Mai and want to get a good flavor of the place, you should stay somewhere central. The best candidates are the Old City and the Night Bazaar area since both of these places are conveniently central.
The Old City is quieter and has some excellent accommodation at all price ranges concealed in its maze of streets. This area is a perfect choice for families or couples and is home to many ancient temples and fascinating museums.
The Night Bazaar area is the center of Chiang Mai's nightlife as well as the heart of its shopping area. Quiet it isn't, but this exciting area has an enormous number of restaurants, bars, clubs, and it's packed to the rafters every evening with stores selling anything you can think of from local handicrafts to knock off designer brands.
Is Two Days in Chiang Mai enough?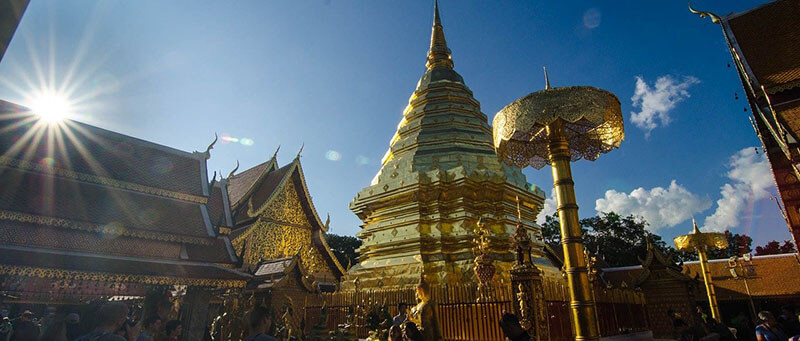 Spending two days in Chiang Mai gives you the chance to make the trip up to the fabulous Doi Suthep Temple at the top of Doi Suthep Mountain that overlooks the city.You can take in a few other sites and explore the Old City museums and temples and visit the Night Bazaar.
If you just stay for a couple of nights, you will benefit from a central location's convenience. You will find good hostels, hotels, and guest houses to suit all budgets in the busy Night Bazaar area or the quieter, historic Old City.
Is Three Days in Chiang Mai enough?
If you have three days to spend in Chiang Mai, why not stay beside or close to the Ping River? This pretty waterway runs through central Chiang Mai from North to South.
If you have the money to spend, there are some fabulous waterfront hotels that offer excellent facilities and beautiful gardens right next to the water. Even if you're a bit more budget-conscious, there are great hotels and hostels just a block or two back from the river.
If you stay here, you can sample some fabulous restaurants and bars overlooking the river. The central riverside is also just a few minutes' walk away from the busier central areas around the Old City and the Night Bazaar. So you can stay in a lovely and peaceful location right on the doorstep of the busy city center.
Is Four Days in Chiang Mai enough?
If you spend four days in Chiang Mai, you can start to immerse yourself in the sites and delights of the city and nearby area. Be sure to check out local travel agencies to discover the wealth of one-day trips that are available.
You can visit elephant sanctuaries and experience these beautiful animals up close and personal. You could try mountain biking or arrange a trek around the forested mountain slopes.
Chiang Mai Zoo is just on the city outskirts, as is the neighboring Night Safari. You could also take in a Snake Show, which is an experience that you won't forget in a hurry.
Is Five Days in Chiang Mai enough?
Spending five days in Chiang Mai gives you lots of time to discover some of the city's more unexplored quarters. Obviously, you should spend the first couple of days seeing all the major sites, like the Old City, and the Night Bazaar. But you don't need to stay right in the middle of town where all the crowds are. Why not choose to stay in the arty and suburban North-Western District of Nimman Haemin?
This part of town is a student hangout because it is home to Chiang Mai University. There are many live music places, funky little restaurants and bars, and some excellent good value hotels.
The area is an exciting alternative to Central Chiang Mai, and it's only a few minutes away from all of the main attractions by Uber, all took all the ubiquitous red share taxis.
A Week to a Month in Chiang Mai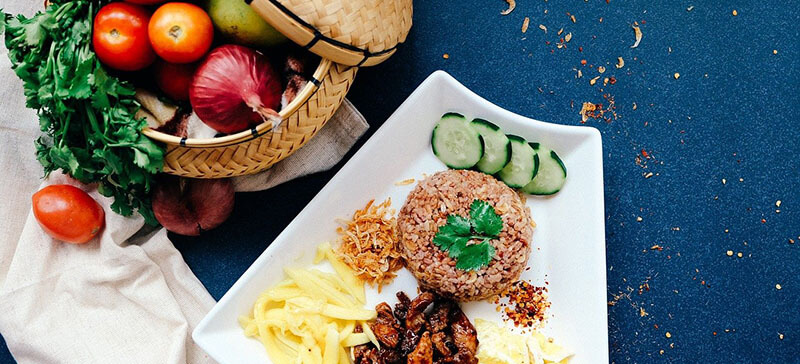 If you plan to stay in Chiang Mai for up to a month, you don't need to stay in a central location. You should consider renting your own transport by hiring a bicycle or if you have a license, a motorbike.
The East Side of Chiang Mai is less touristy, and there are some excellent longer-term accommodation options like serviced apartments. These have the convenience of extra space and kitchens to help you to economize by preparing your own meals.
With this much time on your hands, why not do something active like taking a Thai Cooking Course or Studying Yoga? Chiang Mai has places that teach both.
You can also get out into the beautiful mountain countryside surrounding Chiang Mai and explore some of the little towns and villages that are off the beaten tourist path.
If you are a digital nomad, you will be pleased to learn that Chiang Mai has plenty of cafes and hostels with co-working spaces.
How Many Days In Chiang Mai And Chiang Rai?
Chiang Mai and it's smaller sister Chiang Rai are the two main cities of North Thailand; both are superb places to visit with many sites to see.
To do justice to both, you need to spend five or six days exploring both Chiang Mai and Chiang Rai. They are quite far apart as well, and it's a good half day's travel to get between them by road, so factor that into your plans.
Perhaps the best idea is to spend three days in Chiang Mai, then travel to Chiang Rai on the 4th day and then spend another couple more days there.
How Many Days In Chiang Mai And Bangkok?
It takes a day to get between Bangkok and Chiang Mai by road or train, but it's a short flight, so if you are traveling by air, you won't need to add a day to your trip.
If you want to see most of these fascinating cities' major sights, you will need to spend at least five or six days exploring Chiang Mai And Bangkok.
If you like big cities, then spend a little more of your time in Bangkok, and if the opposite is the case, then spend more time in Chang Mai's comparative calm.
See Also:
Now I hope you know how many days do you need for Chiang Mai. many people who've been to Chiang Mai go back again and again; it's one of those places. I'm sure that you will love your visit there and now, no matter how long your stay, now you know where to go and what to do. Enjoy!