Vacation is always an exciting time, but can also be very stressful. After booking your flights, deciding on the perfect hotel, and creating an itinerary, the daunting task of packing is left ahead.
Before heading to Hawaii, many things seem obvious and essential to pack, but many things can easily be forgotten or overlooked. The following Hawaii packing list will help you answer your question: What to pack for Hawaii?
Let me do all the legwork so you can throw your things in a bag and head to the sunshine and beaches!
How many outfits do I need for 10 days in Hawaii?
It's generally a good idea to pack a variety of clothes for a trip to Hawaii, so you can be prepared for a range of activities and weather conditions. The number of outfits you need will depend on your personal style and the activities you plan to do while you're there.
Here are a few general guidelines to help you plan your packing:
Pack at least a couple of swimsuits so you can enjoy the beach and pool.
Bring a few pairs of shorts, pants, and tops that are comfortable and suitable for warm weather. Light, breathable fabrics like cotton and linen are good choices.
If you plan to do any hiking or other outdoor activities, pack some activewear and sturdy shoes.
Don't forget to bring a lightweight rain jacket or umbrella, as Hawaii can experience sudden rain showers.
Consider packing a couple of dresses or nice outfits for evenings out.
If you'll be spending time at higher elevations, like in the mountains or on a volcano, it might be cooler, so you may want to bring a light sweater or jacket.
Overall, it's a good idea to pack a mix of casual and more formal clothing, so you have options for different occasions. For a 10-day trip, you might aim for around 10-15 outfits, but this will depend on your personal style and the activities you have planned.
The Ultimate Hawaii packing list
1: Your Documents
Don't forget to pack your passport, if needed, ID, boarding passes and all reservations needed for your trip. This will make everything much easier for your travels. Invest in a nice travel wallet to keep everything safe and organized.
2: Organizers
Packing organizers are a great way to make your packing task even easier. Packing cubes, dirty laundry bags, and other organizers will make sure your hotel room does not become a tornado zone as well as making it much easier to pack when returning home.
3: Beach Day Essentials
When visiting Hawaii any month of the year, you're guaranteed some sunshine. You'll be spending most of your time outdoors. Make sure to pack some sunscreen and sunglasses. Quay Sunglasses are a great option, as they are reasonably priced but very protective! You may even want a sunhat for you and your family to keep everyone cooler in the hot sun.
In order to fully enjoy the beach, don't forget your favorite swimsuit and cover up. The ideal cover up won't wrinkle and will dry quickly!
4: Proper Shoes
Whether you're packing for Hawaii in the winter or in the summer, you'll need proper shoes. If you'll be there in the peak of summer, make sure you have waterproof sandals that will be comfortable at the beach and versatile for dinner or shopping.
If you'll be spending more time doing things like hiking, ensure you have a comfortable pair of shoes to walk around in all day.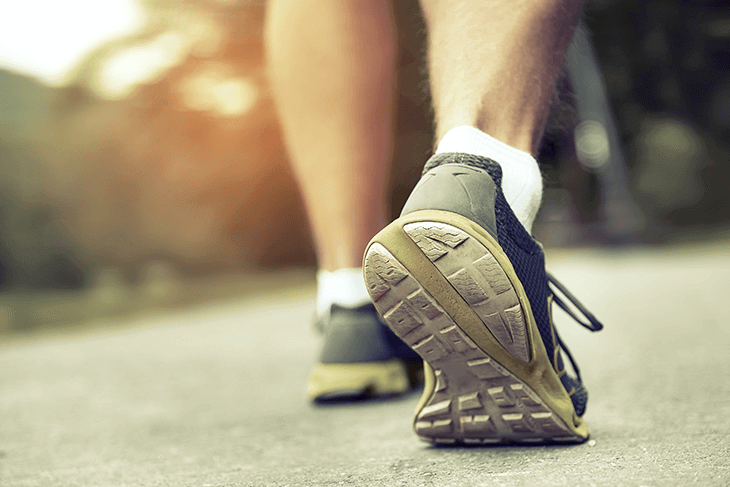 5: A Reusable Water Bottle
One item many people will not think to pack is a water bottle. Whether you're visiting Hawaii to catch a tan, going to hike a volcano, or snorkeling, water will be essential. The S'well water bottle is the best option! It will keep beverages cold up to 24 hours and never sweats, even when sitting in the sizzling sun. It will also guarantee you will not be spending a lot of money of water bottles when traveling!
6: Hawaii clothes packing list
Clothing is probably the first thing you'll start packing when deciding what to bring along. Make sure the clothing you pack is versatile and can be worn in many different ways. It will also be beneficial if they can be washed easily in case you spill or if they get wet while by the pool. If staying in Hawaii for a short time, you will only need 2 or 3 pairs of shorts, tank tops or shirts, and dresses or skirts. If staying a week or ten days in Hawaii, make sure to pack 5 or so of each. When visiting Hawaii, it's fun to pack colorful clothing!
Make sure you pack sufficient undergarments as well as socks. These are things you will not want to be without. Socks are especially important if hiking or backpacking throughout the state.
A light jacket or rain poncho is also a good idea. While Hawaii is typically a sunny and warm state, depending on when you visit there might be some cooler weather or rain. You will want to make sure you are prepared for every scenario.
Pack a sweatshirt for the evenings. When the sun sets, it can get cool sitting by the beach! You'll want to stay warm while watching the sun set on this gorgeous island. A sweater is a good alternative to this.
Do not forget to pack your pajamas! You will only need one or two pairs of your pajamas, depending on how long you plan to vacation here.
As mentioned above, packing a swimsuit, cover-up and a hat are necessities here!
It is always a good idea to pack a nicer evening outfit. Girls, consider packing a nice dress. Men, a bright, clean button up! These will come in handy if you decide to visit one of the many delicious and fancier restaurants the island has to offer. That being said, it will also be essential to pack shoes to go along with this outfit.
7: Toiletries
Packing toiletries is often overlooked. While many hotels nowadays offer these, it is still a good idea to bring your own. Toothpaste and a toothbrush should never be forgotten. Packing things like shampoo and lotion are optional, but if you are particular about these products, they are something you won't want to leave behind!
8: Your Chargers
In this day and age, no one ever leaves home without his or her chargers. When traveling, you will want to make sure you have all the necessary chargers for your Kindle, phone, camera, computer and iPad…just to name a few!
This list is a general list for what to pack when visiting Hawaii. If you are visiting while backpacking, your list might vary.
Backpacking Hawaii packing list
For instance, first and foremost, when backpacking you will need a nice backpack. North Face is a good place to start. They make large packs that will not hurt your back but will efficiently fit everything you will need while traveling.
A waterproof case for your camera or phone is a great idea. You never know what you'll encounter when backpacking, be that weather or activities. Having a waterproof case handy will safe you a lot of stress and ensure you get great photos despite weather.
Camping is a great way to safe money and really see the islands of Hawaii while backpacking. If you opt to do this, make sure you pack a tent, sleeping back and other camping essentials. You will also want to make sure you check the weather prior and pack accordingly.
Packing clothing for layering is the best way to safe space in your backpack. Layers make is easier to change between temperatures as well as creating more space within your pack. Tank tops, light sweaters and convertible pants/shorts are the best way to go.
Don't forget sunscreen! You will inevitable be spending most of your time outside. Prepare your skin for the heat by protecting it thoroughly.
A sand-proof towel will save you a lot of hassle. It will make drying off easier and will not litter your pack with unwanted sand particles. Sandy and wet towles can be very disgusting so invest in a towel that will prevent that. The Sandusa towel does just that. It repels sand while still being very water absorbent. It's an essential while backpacking through a beach area!
What should I pack for 7 days in Hawaii?
Here are some suggestions for what to pack for a week-long trip to Hawaii:
Comfortable clothing: Pack lightweight, loose-fitting clothing made of natural fibers, such as cotton or linen, which will help you stay cool in the warm weather. Be sure to also bring a swimsuit and cover-up, as well as a hat and sunglasses to protect you from the sun.
Beach essentials: Don't forget to pack your beach towels, sunscreen, and sandals. You may also want to bring a beach bag to carry all of your beach essentials.
Rain gear: Hawaii is known for its rainy season, so it's a good idea to pack a rain jacket or umbrella in case of showers.
Sneakers or walking shoes: If you plan on doing any hiking or walking, be sure to bring a pair of comfortable sneakers or walking shoes.
Camera: Hawaii is known for its beautiful landscapes and beaches, so don't forget to bring a camera to capture all of your memories.
Travel documents: Make sure you bring your passport (if traveling internationally) and any other travel documents you may need, such as your driver's license or travel insurance documents.
Personal items: Don't forget to pack your personal items, such as toiletries, medications, and any other items you may need on a daily basis.
Cash and credit cards: It's always a good idea to have some cash on hand for unexpected expenses or in case you need to pay for something that doesn't accept credit cards. Be sure to also bring at least one major credit card for any larger purchases.
What not to pack for Hawaii?
Here are some things you might want to leave out of your suitcase when packing for a trip to Hawaii:
Heavy winter clothing: Hawaii has a tropical climate, so you won't need any heavy coats or jackets. Instead, pack lightweight, breathable clothing that will keep you comfortable in the warm weather.
Expensive jewelry: While it's always a good idea to be mindful of your valuables when traveling, Hawaii is generally a safe destination. However, it's probably not a good idea to bring any extremely valuable or sentimental jewelry with you on your trip.
Large amounts of cash: While it's always a good idea to have some cash on hand when traveling, you shouldn't bring too much with you to Hawaii. Credit and debit cards are widely accepted, and there are plenty of ATMs available if you need to withdraw cash.
Too many shoes: You'll likely be doing a lot of walking while in Hawaii, so it's a good idea to bring a comfortable pair of walking shoes. However, you probably don't need to bring several pairs of shoes with you. A couple of pairs should be enough.
Beach chairs or umbrellas: Many hotels and resorts in Hawaii provide beach chairs and umbrellas for guests to use, so you don't need to bring your own. This will save you space in your suitcase and make it easier to pack.
Formal attire: Hawaii is a laid-back destination, so you won't need to pack any formal attire. Instead, pack casual, comfortable clothes that are suitable for the warm weather
See More:
I hope the above hawaii packing list is the only packing list you'll need for Hawaii. Let's me know your comment below.