Having chosen the Caribbean Coast of Mexico, if you want to know where To Go – Cancun vs Playa del Carmen vs Tulum, each has common features but there are differences. White sandy beaches and the warm Caribbean waters feature all along the Coast.
Little more than three decades ago, Cancun had a small airport, yet moving on to today, the small settlement of Cancun has become a major resort with many hotels stretching down the coast. Playa del Carmen is under an hour by road heading south. Further again is Tulum, a place originally just known for its Mayan ruins.
Brief descriptions of the three resorts are a good starting point in deciding which of the three best suits you, your companions, and everyone's interests.
Is Cancun a Good Vacation Spot for You?

As the first resort to be developed in the Yucatan Peninsula, Cancun is now geared completely for the tourist. Hotels line the coastline with the original small town behind. The stretch of beach is well-developed and tourist companies offer tours for those wanting to experience the history and culture of the region.
Some of the early hotels are a little dated and several shops have poor quality souvenirs and gift items. The extent of development has made Cancun much bigger than it was originally, so you need transport to get to the town from the outskirts. Tourists tend to stick to their resorts as a result.
If you are interested in Mayan history, you will need to travel for up to 2 hours to see the best of it. While it is not renowned for quality restaurants, there is top quality shopping and good nightlife in Cancun. Many of the top US food chains have a presence in Cancun.
While it is a generalization, travelers deciding to stay in Cancun will find a very ''touristy'' place where the locals are used to tourists and the opportunities that tourists provide. That includes street vendors, tour sales, and even real estate/time share opportunities
See Also:
Is Tulum a Good Vacation Spot for You?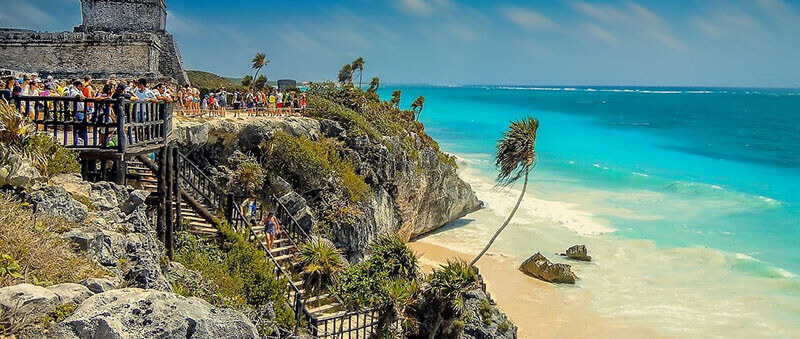 Tulum is the smallest and southernmost of the three options. It has a reputation for quality with boutique high-quality hotels and gourmet dining. The beach area is located 2 miles from the center of the small town where cheaper accommodation is found.
Life is quieter in the beach areas than elsewhere in Yucatan resorts with quality of service a priority. As a result, Tulum tends to attract more wealthy patrons. However, the well-preserved Mayan ruins mean that Tulum receives plenty of visitors for the day, particularly from Cancun and Playa del Carmen.
Tulum was formerly a port during Mayan times, a walled city that flourished until the 15th Century but gradually faded after Spanish occupation. Today's highlights include El Castillo (the Castle), the Temple of the Frescoes, and the Temple of the Descending God.
You should not expect much in the way of shopping for anything other than artisan products. Likewise, Tulum does not have the entertainment alternatives of both Cancun and Playa del Carmen. However, the ruins of Tulum already described are interesting and a reason to leave the beach for a day.
See Also:
Is Playa del Carmen a Good Vacation Spot for You?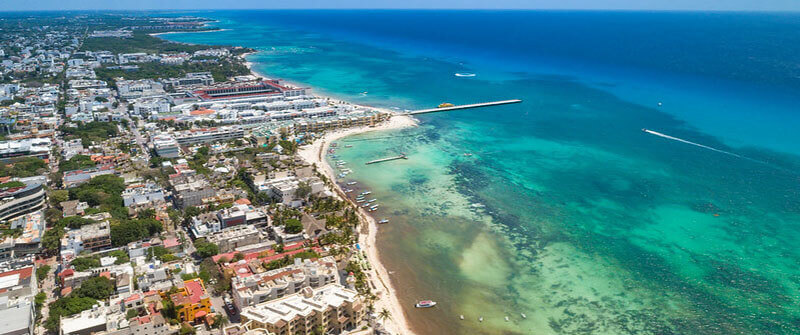 The heart of Playa del Carmen is very conducive for walking around and enjoying the activity. There is plenty in the way of bars and restaurants, good accommodation choices, and fine shopping around 5th Avenue.
It has developed very quickly which in itself causes some problems. However, it deserves its reputation as a place with many fine dining choices. Another advantage that Playa has is that the beaches are close to the heart of the City.
Many of the resorts, including real luxury and all-inclusive accommodation line the stretch of beach. There are distinct areas in Playa del Carmen with both north and south of the city having good accommodation in natural settings. Jungles and lagoons add to the attraction of walking the many trails away from the beach.
Kid-friendly hotels are popular with many attractions like activity parks to prevent their being bored away from the beach. Playa del Carmen has accommodation across five distinct areas with plenty of choice for families, couples, those just wanting to relax, and those seeking activities.
See Also:
So, Cancun or Playa del Carmen or Tulum?
Whichever of the three resorts you select for your holiday in the Yucatan Peninsula of Mexico, you will have the lovely beaches and warm waters that you seek. The beach alone may not be the only reason for choosing your holiday destination. Your other priorities will lead you to make your final decision.
If you are happy to join in with tourist crowds and unconcerned by fine dining, Cancun is probably your first choice. It has an international airport that serves the region so your transfer after a long flight is easy. You will not experience the natural environment enjoyed by the other two resorts without taking day trips.
Tulum requires the longest transfer from the airport, but you may not be too concerned about that. It is not a large resort and the beach is some distance from the town. As a generalization, it is more upmarket than the other resorts although luxury is available in Playa del Carmen.
The ruins in Tulum are a major attraction for those wanting to learn more about the history and culture of the region in former times. Gourmet restaurants, boutique hotels, and quality service are features of a Tulum holiday.
Playa del Carmen is located between the two and in some ways is a balance between the two. Downtown has plenty of nighttime activity, bars, restaurants and good shopping around 5th Avenue. The beach is within walking distance and the natural environment to the north and south is an important feature of Playa del Carmen.
Luxury resorts, some all inclusive, other smaller and still suitable for couples and families, are found in lovely setting on the beach. Fine dining, Mexican and international is easy to find in Playa del Carmen. Perhaps this is the best destination choice for tourists without firm priorities?