Chiang Mai is, of course, the vibrant capital of the North of Thailand. It is a fantastic place to visit, and with its combination of urban sophistication and sleepy charm, it truly has something for everyone.
Some of the best things to do in Chiang Mai, Thailand include visiting ancient temples such as Wat Chedi Luang and Wat Phra Singh, exploring the night markets for local handicrafts and street food, and taking a cooking class to learn about traditional Thai cuisine.
For a unique experience, head to the Mae Sa Elephant Camp to learn about elephant conservation and have the opportunity to interact with these majestic animals. Additionally, for a more relaxed activity, take a scenic bike ride to nearby villages and witness the beautiful countryside.
I have reflected this variety in selecting the very best things for you to do and see. You can choose to immerse yourself in the unique culture and history of this Lanna region of northern Thailand. Or, if you are a keen shopper, or a gourmand, or a nature lover, or a party animal (or all of the above!), then you will discover some great possibilities below.
10 Best Things to do in Chiang Mai, Thailand
1. Visit Wat Phra That Doi Suthep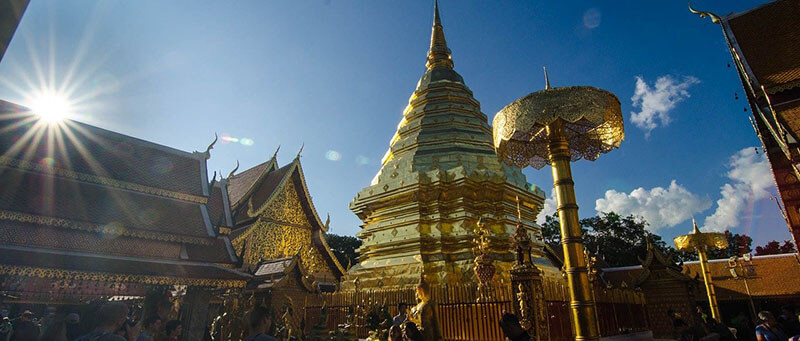 This historic Thai temple perched precariously high up on the slopes of Doi Suthep Mountain. This jungle-covered, 1,676m high hill towers above Chiang Mai on its east side.
To get to the temple from the road, you will need to climb over 300 steps. There is a cable car option for a fee, but the views going up just aren't as good as from the steps. Making the effort of ascending on foot will reward you with some fantastic views of Chiang Mai.
The temple is a splendidly ornate glittering, golden structure that dates from the fourteenth century during the Lanna historical period.
2. Explore Chiang Mai Old City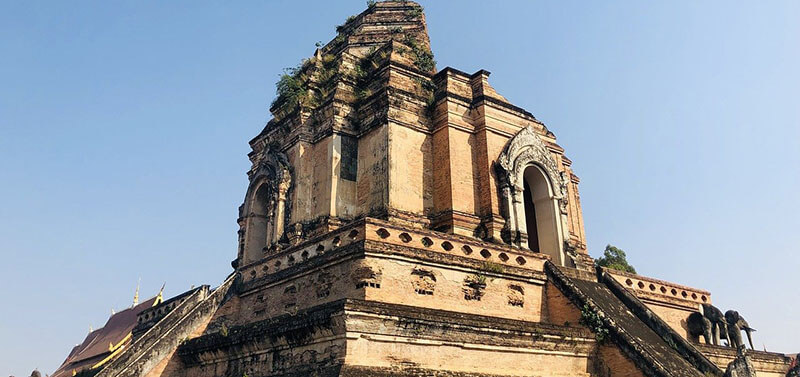 Exploring the maze of streets and alleys that comprise Chiang Mai's Old City is a must. You should start from the central square at Tha Phae Gate, which forms the epicenter of Chiang Mai.
From there, head West into the Old City. You might choose a couple of the ten or so ancient temples there as stopping off points; Wat Chedi Luang and Wat Chiang Man are both fascinating. Or just go where your feet take you and investigate anything of interest that you see.
As well as the fabulous old temples and buildings, you'll find some great restaurants and bars to drop in to for provisions. There's so much to explore and discover.
3. Go Mountain Biking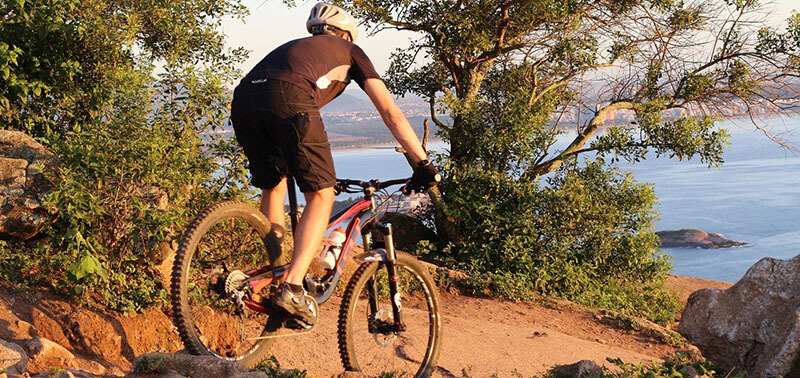 Mountain bikers will be thrilled to check out the mountain biking routes that await on the hillsides of Doi Suthep, just outside Chiang Mai. There are plenty of routes at all levels of expertise, from basic runs to mad downhill plummets.
Local operators will be happy to provide you with good quality bikes and gear and take you to and from the best routes.
You can take Songthaew taxis there or even cycle if you prefer to go your own way. But, the support structure is very good to have, just in case, and you'll find that rates are very reasonable.
See Also:
4. Take a Thai Cookery Course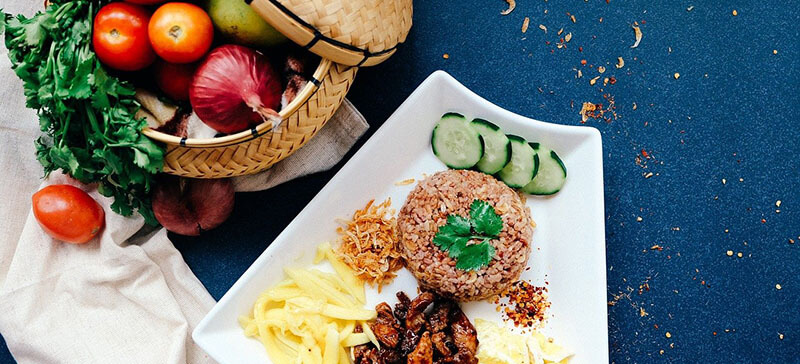 These days everyone knows that Thai cuisine is one of the very best in the world. Thai cookery combines a whirlwind of tastes and flavors using quick, simple, and healthy cooking techniques. It's super-delicious, and it's easy to learn how to make!
So why not learn to cook Thai on your visit to Chiang Mai? Here you will find any number of popular and fun cooking courses of varying length and scope. At the end of your course, it is a real treat and achievement to present and then eat a delicious Thai meal that you've made yourself.
Taking a Thai cooking course is a friendly and social experience that gives you a skill that you can use forever.
5. Visit Queen Sirikit Botanical Garden
Thailand is a verdant tropical country with a wealth of species of stunning flora and fauna. The Queen Sirikit Botanical Garden, Thailand's first botanical garden, was established to study and conserve Thailand's rich environmental heritage.
You will find the gardens in pretty rolling hills just a half-hour from Chiang Mai City, and they are well worth a visit.
They are situated on extensive grounds and contain a jaw-dropping number of plants and trees you are free to roam through.
6. Shop Till You Drop at The Night Bazaar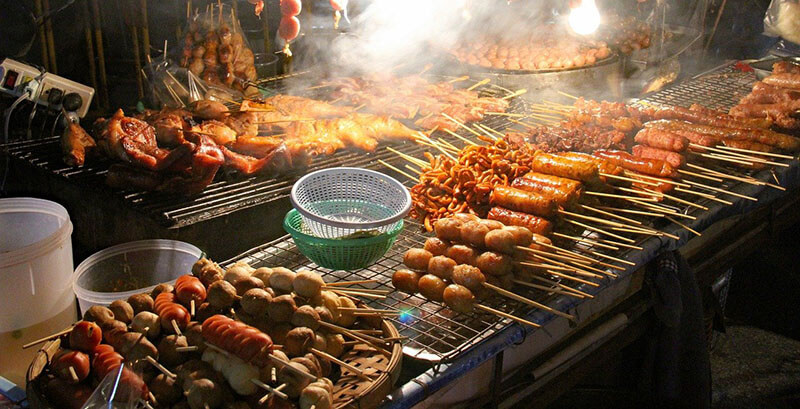 Chiang Mai's famous Night Bazaar gets going every day around sunset. It takes up a huge pedestrianized area of the city center and you will find shops, shops, and more shops. These shops sell pretty much anything you can imagine, from traditional hill-tribe clothing and intricate woodcarvings to designer wear of dubious origin.
The bazaar fills the main roads, side roads, alleys, and plazas, and in and around all the bustle, there is a great night scene with lots of restaurants and bars.
7. Explore Huay Kaew Waterfall
This waterfall is a pretty location to visit not far out of Chiang Mai. It lies just past Chiang Mai Zoo on the northwest side of the city. It is at its most impressive during the rainy season.
But at any time of year, a visit is a nice excursion into some pretty countryside full of butterflies, birds, and other wildlife.
If you go in the morning or late afternoon, you can avoid the heat of the day and 0olp;-['/experience this pretty spot at its best.
8. Watch a Muay Thai Fight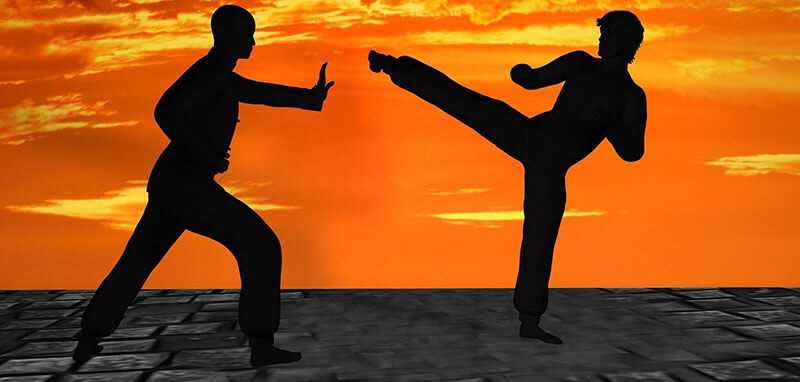 Muay Thai is Thailand's national sport and obsession. Sure, some places in Thailand will show you a staged Muay Thai "fight, but it just isn't the same. In Chiang Mai, you can attend a real proper Muay Thai bout that has all the frenzied cheering, shouting, excitement (and illicit gambling) that you could wish for.
It is a uniquely Thai experience and one that you should experience at least once.
Chiang Mai has three Muay Thai Stadia; Central Kalare Boxing Stadium, Tha Phae Boxing Stadium, and Loi Kroh Boxing Stadium. Ask locally for days and times of events.
9. Go See Elephants (but don't ride them)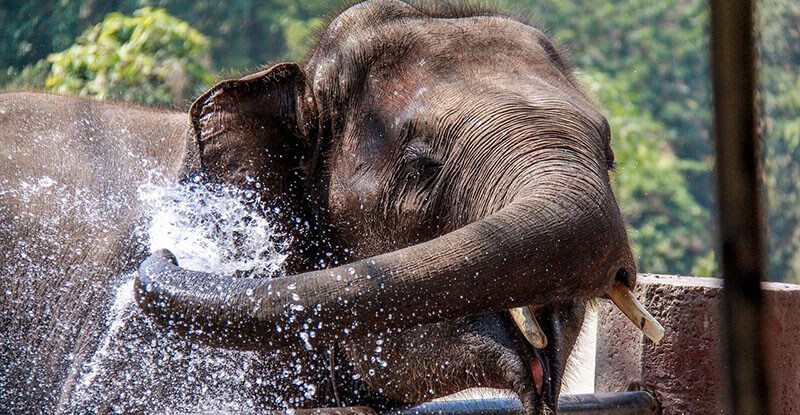 Elephant riding was a popular Chiang Mai tourist activity until very recently. Thankfully, these days, people are more aware of the mental and physical suffering that this activity caused the elephants.
The great news is that times have changed. There are now several elephant sanctuaries close to Chiang Mai where you can visit and spend time with communities of elephants that are protected and well looked after.
The sanctuaries allow visitors to participate in activities such as feeding and washing the elephants, and experiencing these magnificent animals is something you'll remember.
10. Chiang Mai Arts and Cultural Center
Chiang Mai has some excellent museums, but the Arts and Cultural Center is my pick because it has a large number of displays that tell the visitor all about local Lanna history, heritage, and culture.
It is a large museum with clearly marked displays and an impressive collection of historical artifacts. The museum offers some great insight into what Chiang Mai was like at the height of its power and influence.
The Museum entry fee is very reasonable and if you are planning on visiting a few museums, then enquire about the special ticket that allows you to visit multiple museums at a great savings.
You'll find the Arts and Cultural Center on Prapokklao Road in the Old City.
Frequently Asked Questions
What is Chiang Mai famous for?
Chiang Mai is a city in northern Thailand known for its rich culture, history, and temples. It is also a popular destination for digital nomads, backpackers, and retirees. It is famous for its night markets, delicious food, and lush mountains.
Is there much to do in Chiang Mai?
Yes, there is a lot to do in Chiang Mai. It is known for its temples, street food, markets, and outdoor activities such as hiking and elephant sanctuaries.
How many days is enough in Chiang Mai?
Chiang Mai can be explored in a few days, but a week or more allows for a more relaxed experience and the chance to see more of the city's temples, markets, and nearby attractions such as Doi Suthep and Chiang Rai.
What are the unique things to do in Chiang Mai?
Chiang Mai offers a variety of unique activities, such as visiting ancient temples, participating in traditional Thai cooking classes, exploring local markets, going on a elephant trek, and experiencing a traditional Thai massage.
What are the free things to do in Chiang Mai?
Chiang Mai offers a variety of free activities such as visiting temples, hiking in the mountains, exploring markets, and taking part in cultural workshops.
What are the non touristy things to do in Chiang Mai?
Visit temples such as Wat Chedi Luang and Wat Phra Singh, explore local markets and street food, take a cooking class, visit the Chiang Mai Night Bazaar, go on a trek to a hill tribe village, and participate in a traditional Thai massage class.
🎬 Check out my virtual tour about the best places to stay in Chiang Mai:
See more:
So, there are some great ideas to get you started on your exploration of Chiang Mai. There are, of course, hundreds of other great experiences that this impressive and memorable destination can provide. So I invite you to take these pointers and begin your adventures in Chiang Mai and northern Thailand. Enjoy!