The 10 Best Restaurants in Playa del Carmen
It is not easy to pick the best Playa del Carmen restaurants simply because there are so many good ones in the resort. They cover everything from delicious Mexican restaurants to some of the best international cuisine. Local fresh produce including the daily catch from the Caribbean feature on menus in most areas of Playa del Carmen.
The best Mayan food can be eaten as you go; Mexico's equivalent of street food includes tortillas, tamales and corn on the cob. You do not need to sit down to eat.
New names are appearing all the time and the word about somewhere special soon spreads by word of mouth or through social media. Those in all-inclusive hotels may not have the opportunity to try these restaurants but can still find great cuisine in their resorts.
If you are looking for places to go because you have bed and breakfast accommodation, or even self-catering apartments, then here are 10 ideas for you. Look at these, in no particular order, when making your dinner plans. Whether you enjoy the vibrancy of 5th Avenue or a beachfront restaurant you will not be disappointed.
see more: Where to Stay in Playa del Carmen
The 10 Best Playa del Carmen Restaurants
1. El Fogon
There is no doubt that El Fogon is one of the best Mexican restaurants in Playa del Carmen. You can find it in Avenida Constituyentes, North of Centre. Do not think that you will find El Fogon expensive because you can get two tacos for US$1.
Its speciality is slow roasted pork and if that is your choice, together with a beer, you will leave full, and with little damage to your wallet. It qualifies as one of the local restaurants that is well supported by Playa's citizens. It is likely to be busy but that all that adds to the atmosphere.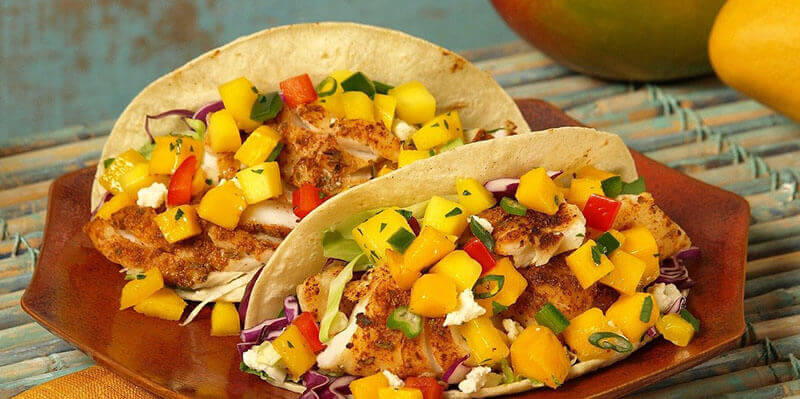 2. Ferron's Jerk Chicken
If you like Caribbean food, specifically one of Jamaica's favorites, then head for Ferron's and try this spicy chicken dish. It comes in a sweet and sour sauce although you can order the sauces separately.
You will also find Ferron's Jerk Chicken in Avenida Constituyentes. It is a casual place where the menu includes fried chicken and pork in Jerk sauce. Sweet corn is a popular side dish for this delicious dish. Enchiladas, tortillas and tacos and a range of dips are further choices on the menu.
3. Zitla
This restaurant is in a quiet location off 5th Avenue and specializes both in Mexican but also Latin American cuisine in general. There is a casual atmosphere, all in all one of the good places to eat in Playa del Carmen.
It opens for breakfast and serves until late in the day. It is known for its commitment to have something for everyone, serving vegetarian, vegan, and gluten free dishes. Zitla is wheelchair accessible, has high chairs for young children and you can dine outside in the lovely climate.
There is music, but it is not intrusive. Just a tip; try the shrimp tacos.
4. La Cueva del Chango
Chango Cave opens for breakfast when the menu includes fruit salad, quinoa, eggs and refried beans in different combinations, crepes with vegan and vegetarian alternatives. Lunchtime offers everything from soups and salads to all the traditional Mexican favorites.
Dinner includes shrimp, tuna and chicken alternatives, soups and salads and an extensive wine list as well as beers and spirits. There are a number of different rums and tequilas as well as a range of liqueurs.
La Cueva del Chango has outdoor seating and is located between the main shopping area around 5th Avenue and the beach.
5. Osteria De Roma
If you like Italian food, you will love Osteria De Roma. It is one of a number of Italian restaurants in Playa del Carmen. When you check on Playa's pizza restaurants, you will find this place recommended as well.
It can claim to be the best Italian restaurant in Playa del Carmen and is located in Centro. The menu is extensive and includes everything you would expect to find in quality Italian restaurants. The lasagne comes highly recommended as do the gnocchi dishes.
You can sit outside until late enjoying fine wine with your dinner.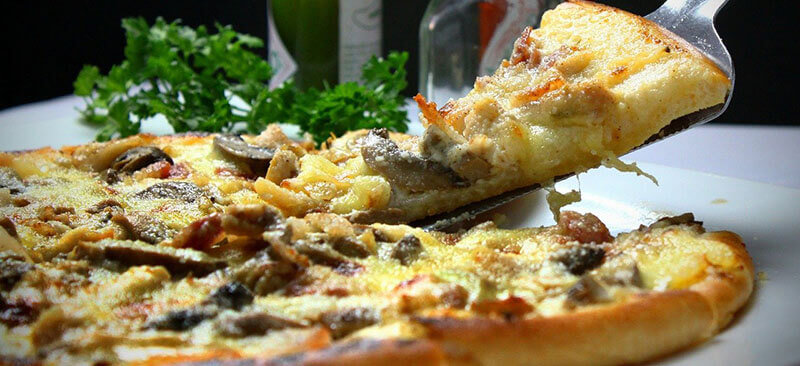 6. Harry's
While Harry's is primarily known for its steak, there is far more to the Steakhouse and Raw Bar than that. Certainly, steak in a range of cuts with a choice of sauces is very popular but so is seafood. Oysters, clams, shrimps, salmon, crabs and lobster are all found on the menu and the wine list is a great accompaniment to the wonderful food.
There is a distinct Mexican flavor to the menu with tacos, enchiladas and more to choose from.
Harry's is found on 5th Avenue which is a very popular district with tourists looking for somewhere to eat. It is not cheap but quality and good service comes at a price. It deserves to be included in the good places to eat in Playa del Carmen.
7. Sushi Club
International cuisine is readily available in Playa del Carmen and tourist patronage has made it very successful. With fresh fish caught daily, it makes sushi an ideal choice if you want an Asian alternative.
Sushi Club is just off 5th Avenue in Centro. The owners and chef are not Japanese but the food that is served is excellent. You do not need to spend a fortune to eat well and the wine list makes a great accompaniment. Gluten free, vegan and vegetarian dishes are also available.
8. Mexican Experience
Mexican Experience in Centro serves the best street food tacos in Playa del Carmen. If you are nervous about trying ''strange food'' on your holiday, and some people are, head here and your worries will be allayed.
Try one of the restaurant' specials; quesadilla, 4 tacos, fruit juice and a drink. There is also a rooftop bar where you can relax and enjoy a drink. While there, the staff will teach you more about tacos, their history and the Mexican culture associated with the cuisine.
9. La Tarraya
This seafood restaurant that fronts onto the beach close to the Parque Los Fundadores. The wooden interior gives a clue to its age. It has been here since 1968 but the wonderful view is ageless.
With so many resorts on the beach in Playa del Carmen, there are not as many private restaurants on the beach. It is the simplicity of the cuisine and the freshest of seafood that makes La Tarraya so special. Pick your best view restaurant in Playa del Carmen, and other than rooftop restaurants with the advantage of elevation, La Tarraya must have a chance.
10. Gluay Maai Thai
Thai cuisine has become increasingly popular over the last decades. It is the freshness of the dishes, together with the ingredients of course, that has attracted attention. Dishes like chicken satay and curries of varying strength are worth trying if you have never eaten Thai food before.
Gluay Maai Thai is just a short walk from 5th Avenue which is the heart of the food scene in Playa del Carmen. It is inexpensive and caters for vegans, vegetarians and those needing gluten free dishes.
Try the pork steamed dumplings, the sweet and sour fish, and the fabulous desserts. You will not be disappointed if you haven't tried Thai food before.
See Also:
🎬Check out my virtual tour about the Playa del Carmen in this video:
Seafood restaurants are always a popular choice when you holiday by the sea. There are many good places to eat in Playa del Carmen and it is unlikely that you will be disappointed in any of them. 
The best view restaurant may even be on a rooftop while for romantic restaurants, look no further than a place looking out at the Caribbean.